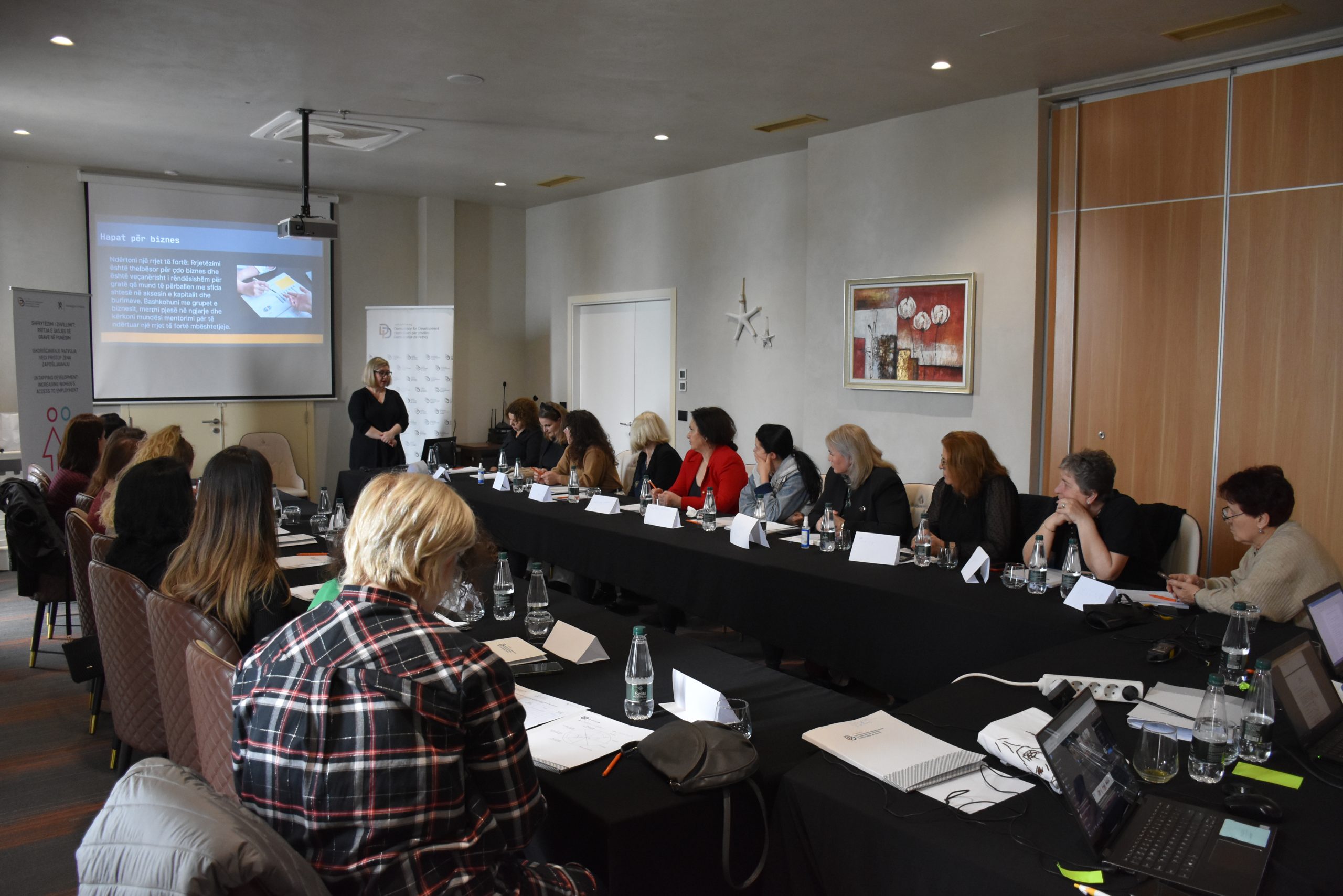 The Democracy for Development Institute, during the past week, organized a two-day training (March 9-10) on the topic "Capacity building in human resources for women in businesses and organizations". The participants in the training were over twenty women from the Municipalities of Podujeva and Mitrovica who were provided with substantial knowledge that they will use for capacity building, efficiency in management and flexibility in their organizations and businesses.
Linda Baleta, a communication expert, was invited to lecture at the training, where over the course of two days, women were informed about the steps to strengthen the organization, register a business, strategies for managing professional and personal obligations, as well as personal branding.
The training was carried out within the project "Use of Development: Increasing Women's Access to Employment" which aims to encourage women in Kosovo to be an active part of the labor market, considering women's economic empowerment as a premise for gender equality and sustainable social development.
This project is supported by the Norwegian Embassy in Pristina