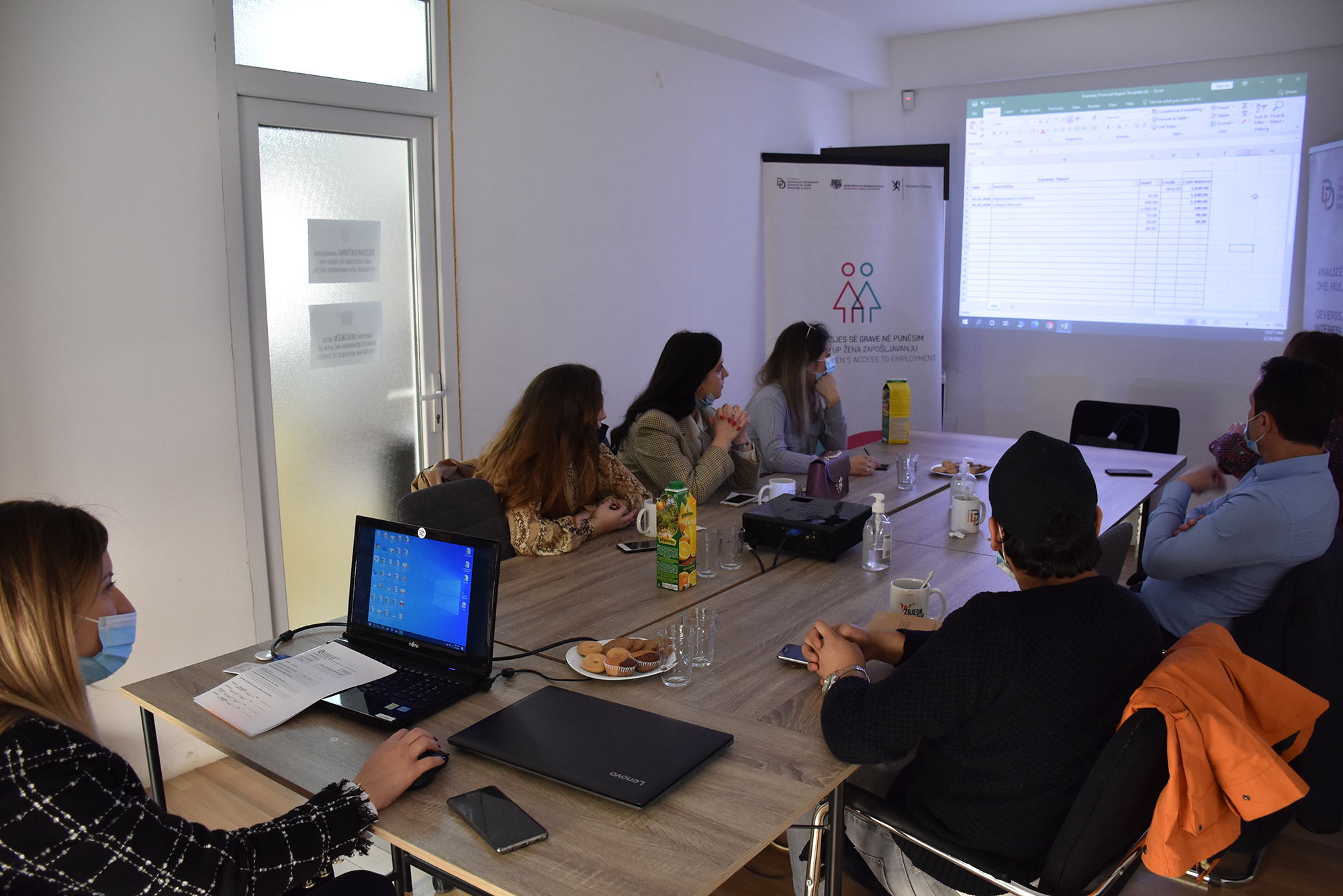 On Wednesday, 24 February 2021, a meeting of the third group of the small grant beneficiary organizations was held within the project "Increasing Women's Access to Employment" funded by the Royal Norwegian Embassy in Pristina.
Grant recipient organizations are as follows:
1. Community Development and Empowerment – The aim of the project is the economic empowerment of women towards self-employment in the municipality of Suhareka through support in the establishment and management of businesses and their direct employment.

2. Emancipimi Civil Vete – The aim of the project is to contribute to strengthening the capacities of women and girls of the Roma, Ashkali and Egyptian communities by providing information on employment opportunities, capacity building and skills for easier access to employment.

3. Zana – The project aims to educate and empower women from rural areas through household economies by donating work equipment.

4. Drugëza – The aim of the project is to increase women's access to the labour market in the municipality of Skenderaj by providing training and advocacy to the local institutions.

5. Gruaja Hyjnore – The main goal of the project is to empower women in rural areas through the promotion of cultural heritage values.
D4D Institute will provide support and mentoring to beneficiary organizations during the implementation of their projects in order to build their capacities in the implementation of other projects which contribute to increasing women's access to employment.