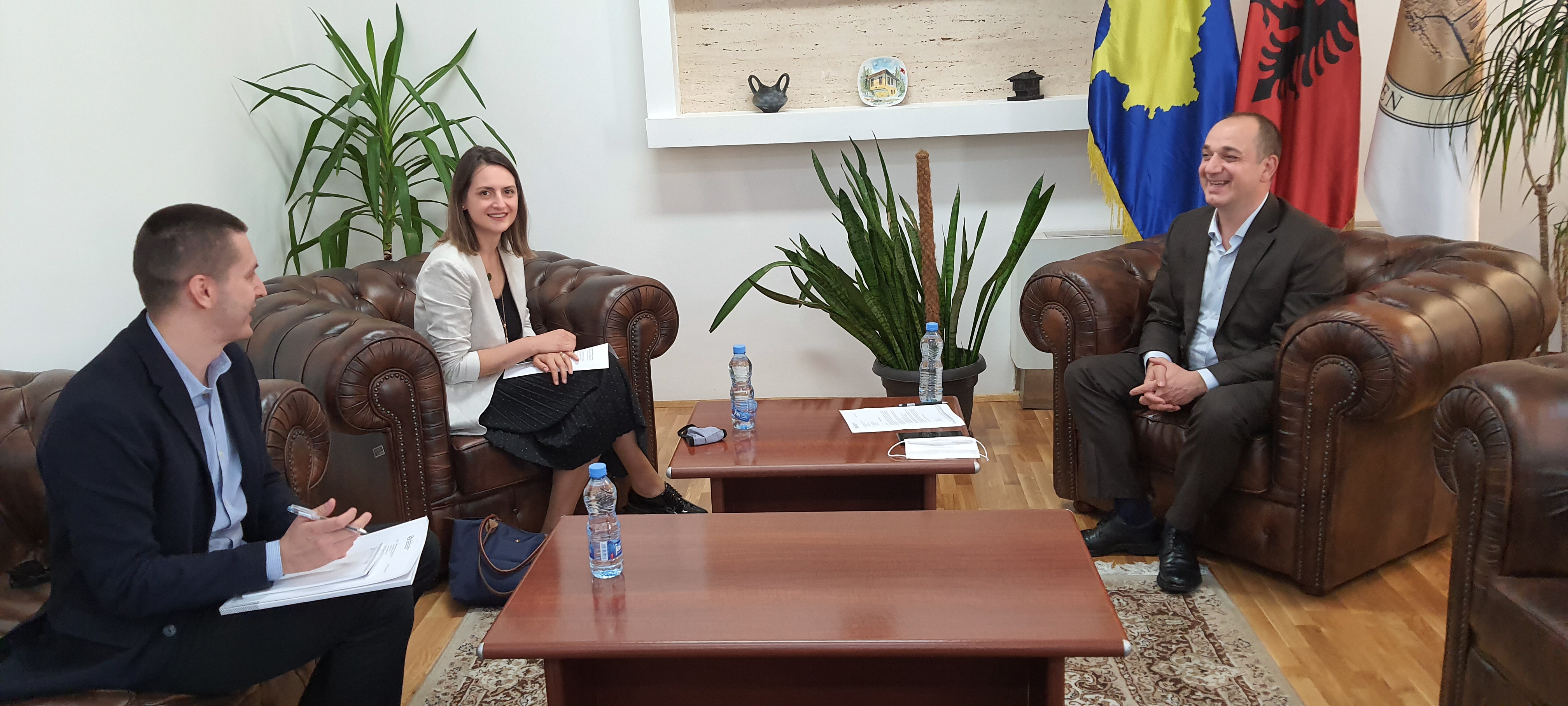 Although we are dealing with the pandemic situation in the whole Kosovo, the work and concerns of Municipalities have not stopped. On 26th June, Democracy for Development (D4D) held a meeting with the mayor of the Municipality of Prizren, Mr. Mytaher Haskuka, to inform him about D4D's ongoing projects and as well as to get briefed about the work that the Municipality has done during the last year.
During the conversation with mayor Haskuka we discussed about public hearings organized by the municipality during the last year, ways that were used to communicate with citizens, and the interest to participate shown by the citizens to those meetings.
At the same time, we got briefed about capital investments made in the educational institutions by the Municipality of Prizren, be it in building new schools or rejuvenating the old school buildings. In addition, the municipality opened the pedagogical-psychologic center and hired a few pedagogics and psychologists that will visit schools on specific days to treat pupils as necessary, and at the same time train teachers and executive staff of the school in identifying and treating of the bullying or other cases that hinder the development of the children.
During the meeting, we also discussed about the institutional and financial support for marginalized groups, especially of people with special needs, where the municipality funds projects of organizations that work and help people with special needs. Moreover, the Municipality is about to begin the building of a day-care center for people with special needs, where citizens can bring their family members with special needs to stay during the day, where the caretaker team will assist them and have them participate in various activities.
This meeting was held in the framework of "Accountable and transparent local governance", as part of Kosovo We Want program with financial support by Friedrich Ebert Stiftung in Pristina.