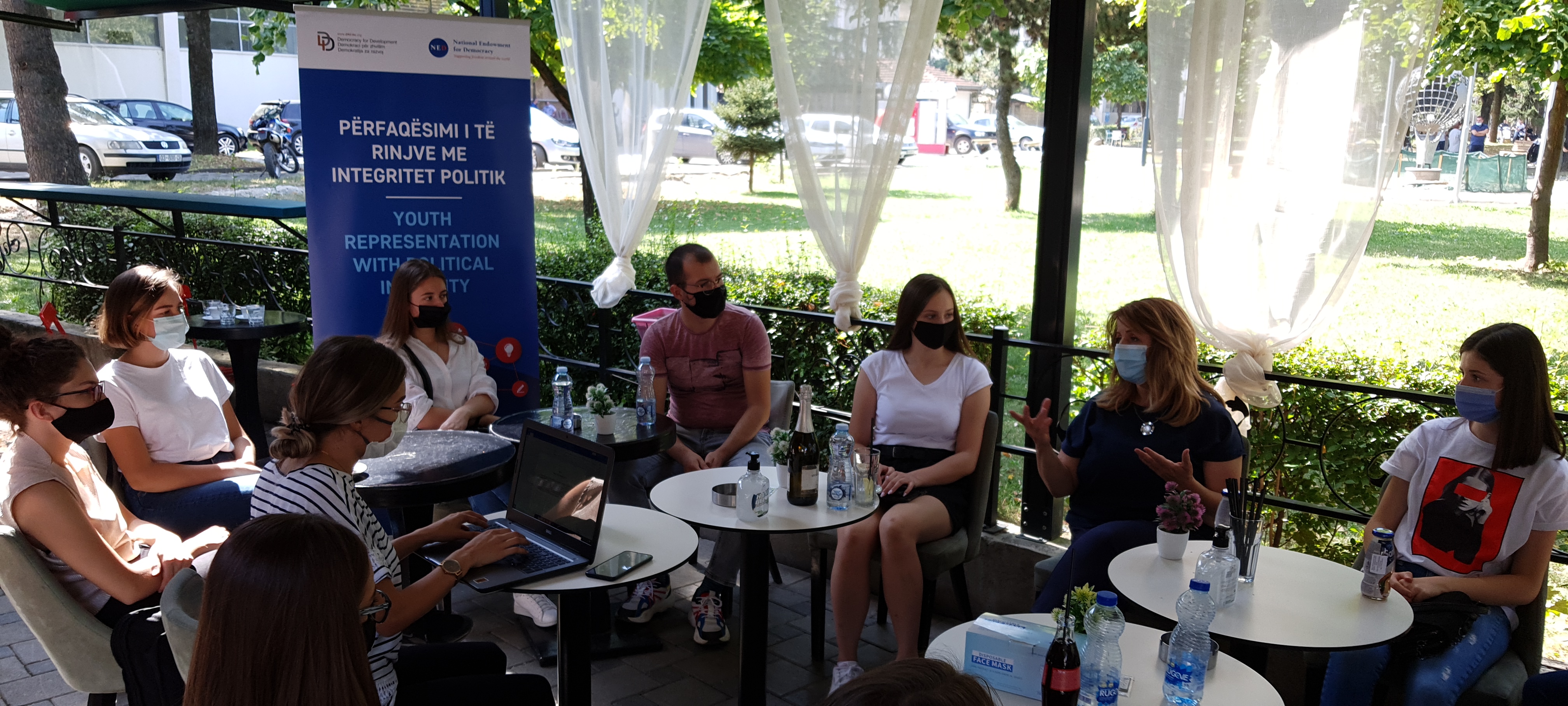 Respecting the measures for the prevention of the COVID-19 pandemic in Kosovo, the Institute Democracy for Development (D4D) organized on Wednesday, September 16, 2020, the next motivational meeting between the member of the Assembly of Kosovo, Mrs. Fatmire Kollçaku, from Lëvizja Vetëvendosje, and the youth of Peja.
The purpose of these meetings is the narration of the MPs journey from the decision to enter politics, decision to be part of the candidates' list for MP for their political subject, challenges they have encountered during this journey, and the support they have received until the day of taking the oath as a member of the Assembly of the Republic of Kosovo.
During the meeting in Peja, Mrs. Kollçaku talked with the youth in this meeting about her desire since childhood to be part of politics, and the difficult social conditions of the people immediately after the war in Kosovo that gave her the final push to enter politics, with the aim to reduce poverty and increase health care services for the population who have economic difficulties through various initiatives through the Assembly of Kosovo.
Finally, taking herself as an example, Mrs. Kollçaku encouraged the young people participating in this meeting to raise their voices about their rights, concerns and needs in all public institutions, regardless of political affiliation or proximity, and not to stop until their rights are secured or their concerns and needs are addressed.
This activity was realized within the project "Youth representation with political integrity", with financial support from the National Endowment for Democracy (NED).