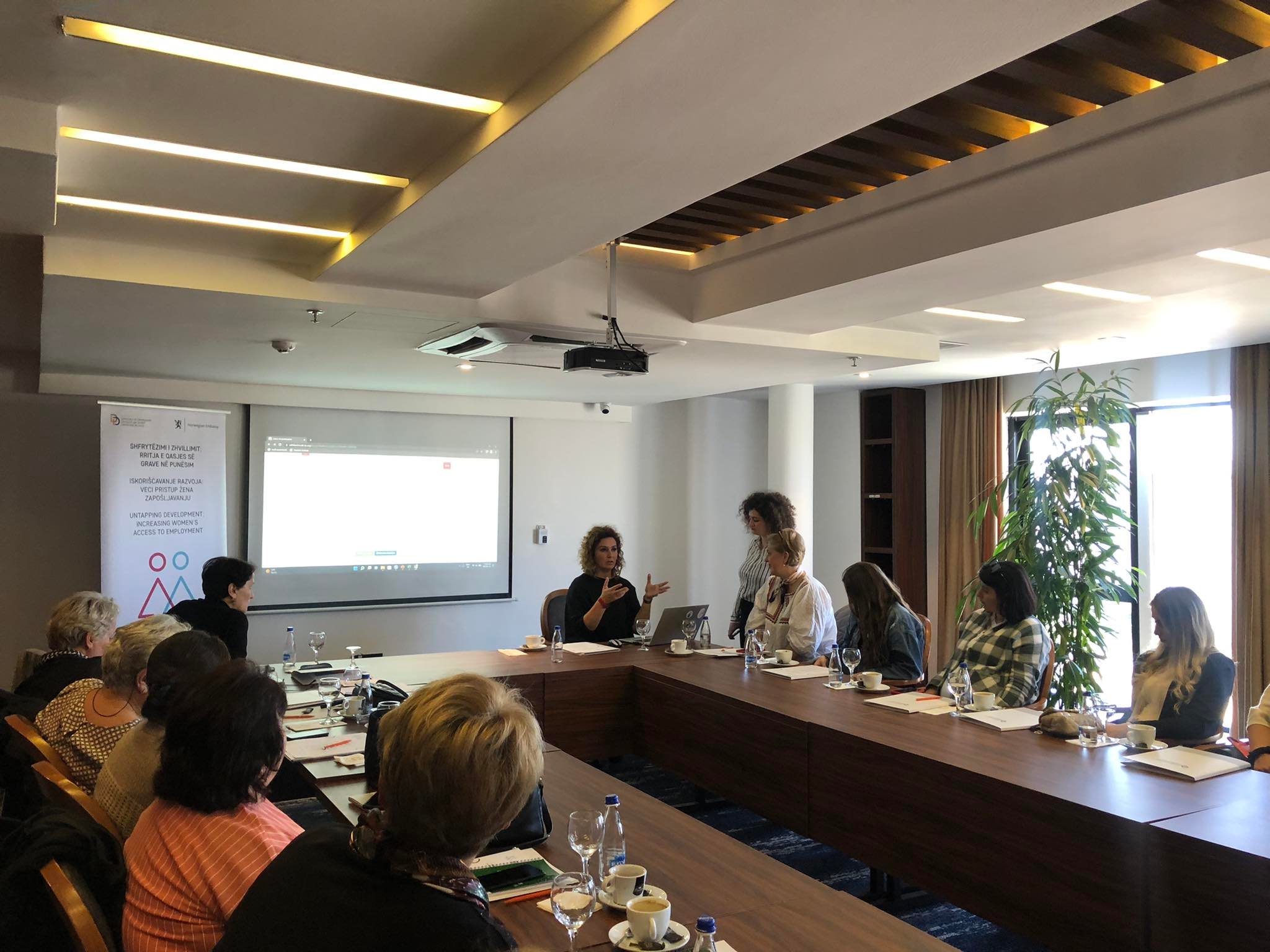 On October 8, 2022, "Finance skills training for women in business and organizations" was carried out by D4D Institute. The purpose of this training was to increase the capacities and knowledge of women in businesses and organizations in the Municipality of Mitrovica in the field of financial management, reporting and financial analysis. 25 women from the Municipality of Mitrovica and the surrounding municipalities participated in this training, who were provided with substantial knowledge that they will use to increase the efficiency in the management and financial flexibility of their organizations and businesses.
This training was carried out in the framework of the project "Using Development: Increasing women's access to the labor market" which aims to encourage women in Kosovo to be an active part of the labor market, considering women's economic empowerment as a premise for gender equality in Kosovo and sustainable social development.
This project is supported by the Norwegian Embassy in Pristina.
SRB
oktobra 2022. godine održana je "Obuka finansijskih veština za žene u biznisu i organizacijama", iz Instituta D4D. Cilj ove obuke je bio povećanje kapaciteta i znanja žena u biznisu I u organizacijama u opštini Mitrovica u oblasti finansijskog upravljanja, izveštavanja finansijska analiza. 25 žena iz opštine Mitrovica i okolne opštine je učestvovalo u ovoj obuci, kojima je pruženo značajno znanje koje će koristiti za povećanje efikasnosti u upravljanje i finansijsku fleksibilnost organizacija i njihovih poslova.
Ova obuka je realizovana u okviru projekta "Upotreba razvoja: Povećanje pristupa žena u  tržištni rad" koji ima za cilj da podstakne žene na Kosovu da budu aktivni deo tržišta rada, razmatrajući ekonomsko osnaživanje žena kao pretpostavku za rodnu ravnopravnost na Kosovu i održivi društveni razvoj.
Ovaj projekat podržava Norveška ambasada u Prištini.