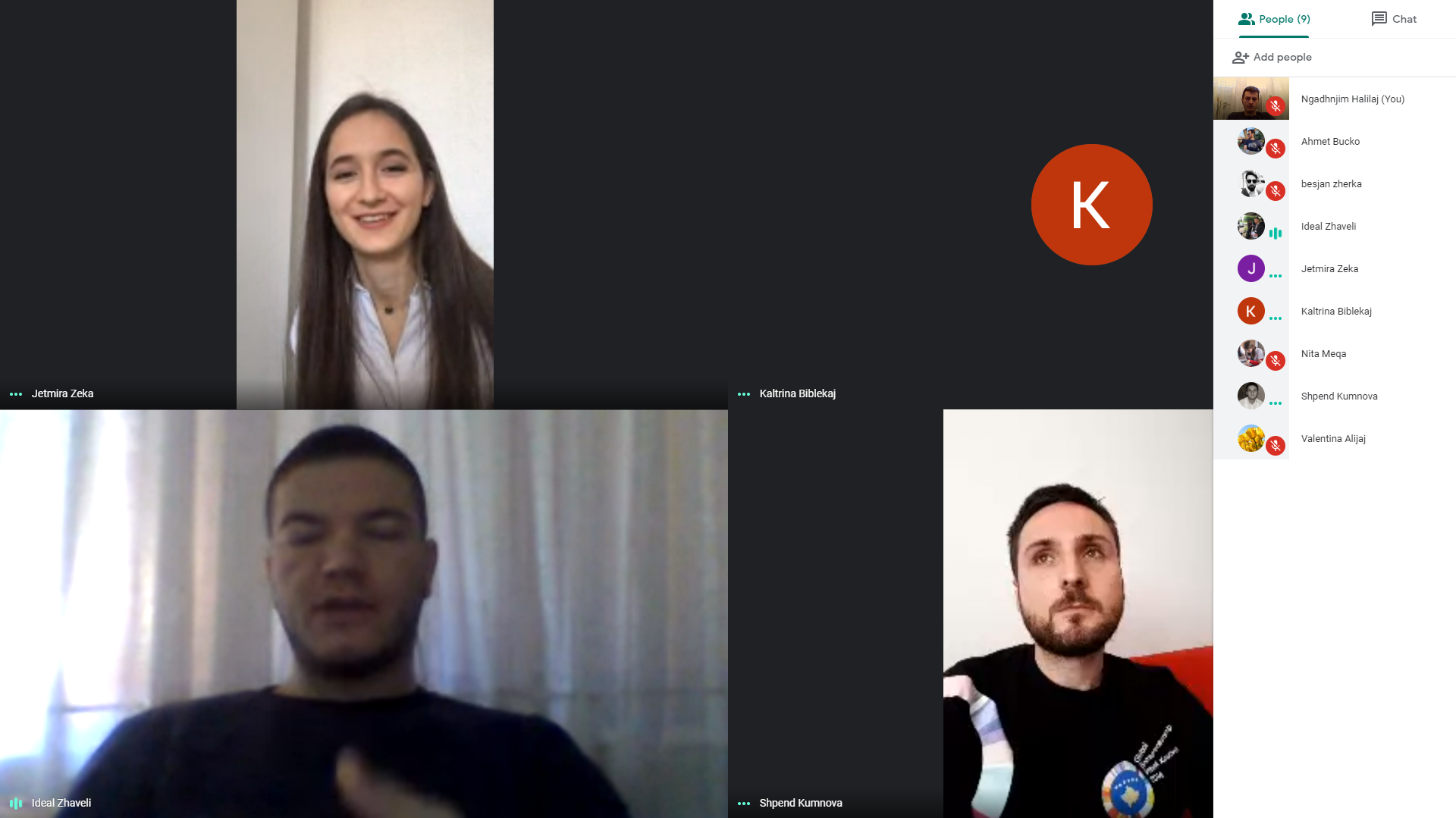 Despite the pandemic situation in which we are, these days the will of youth is not lacking to hold online meetings and to discuss about the demands that they have. During this meeting, it was emphasized once again the need for a youth center to hold the youth activities in this Municipality. In addition, the need to reduce ticket prices for traveling students, the need for a larger budget fund for youth activities and the need to increase capacities of members of youth organizations were expressed as necessary. The insistence of the Local Youth Action Council to address and realize the demands of the youth is not lacking and on the other hand the support of the Young Members of the Municipal Assembly was expressed to provide solutions to the presented problems.
The youth of the Municipality of Gjakova held this online meeting with the Young members of the Municipal Assembly.
This activity is being implemented in the framework of the project "Fostering youth participation in political processes" with support from National Endowment for Democracy (NED).