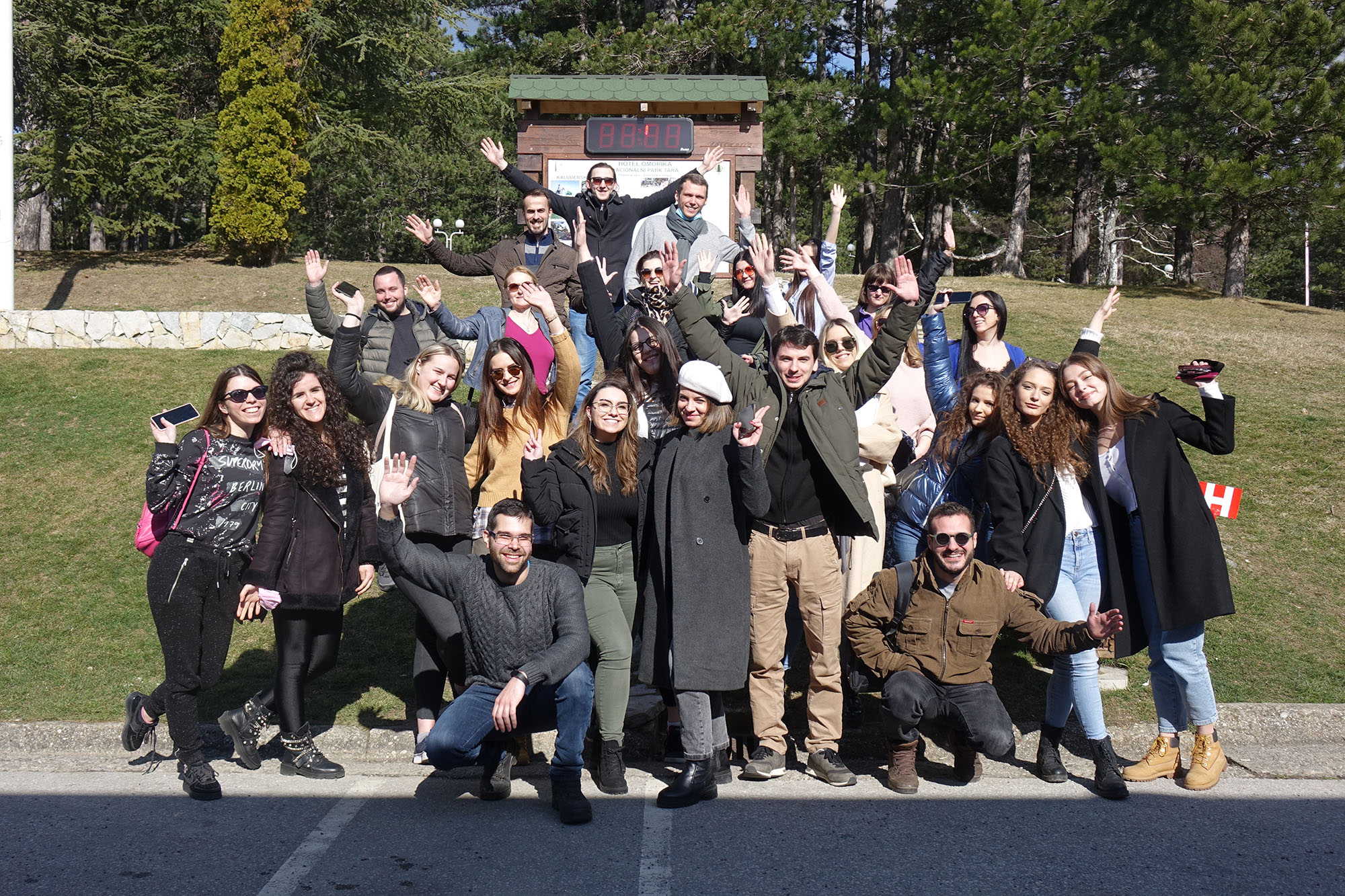 From February 25 to 28, 2021, a total of 16 students from Serbia, Bosnia and Herzegovina, Montenegro and Kosovo gathered for a training seminar for the project "Regional Green Youth Charter" on Tara Mountain.
They had the opportunity to, through working with experts in the field of ecology and public advocacy, improve their knowledge of the economic and environmental benefits of the transition to renewable energy production, as well as ways to influence and create decisions in their community.
The seminar began with a lecture on the existing pollution problems in the Western Balkans, led by Dzemila Agic and Azra Bektasagic from the Center for Ecology and Energy. They pointed out to the participants the lack of actions towards decarbonization and pointed out the consequences of the current situation for the economic future and the health of the population in the region. Participants had the opportunity to present problems and examples of good practice from their environment and concluded that they face the same difficulties and challenges.
Ognjan Pantic, from the Belgrade Open School, introduced the participants to the normative framework in the field of environmental protection. The participants were introduced to the existing agreements, the Green Agreement of the European Union and the recently adopted Green Agenda for the Western Balkans. Part of the lecture was aimed at introducing participants to the mechanisms of a fair transition to renewable energy production, and ways to provide access to clean and secure energy, boost the green economy and improve energy infrastructure.
Sara Djokovic, from ALFA Center and Allen Meta of Democracy for Development, led meetings and workshops in the field of public advocacy, in order to find ways to raise awareness of young people, but also decision-makers in the field of ecology in order to devise mechanisms to promote youth eco-activism in the region. Participants had the opportunity to learn about important actors and the necessary stages in advocacy, how to communicate with their target groups, as well as the benefits of digital campaigns.
After getting acquainted with the mentioned topics, the participants, with the support of Djordje Cvijovic from the European Movement in Serbia, jointly created and presented concrete measures for reducing greenhouse gases and devised how their application might seem practical. During the training seminar, the participants also developed a plan of local activities to which they will dedicate themselves until the next gathering within the project, at the end of March 2021.
The European Movement in Serbia is implementing the project "Regional Green Youth Charter" with partners from the Center for Ecology and Energy from Tuzla, the Democracy for Development organization from Pristina and the ALPHA Center from Niksic, with the financial support of the Western Balkans Fund.