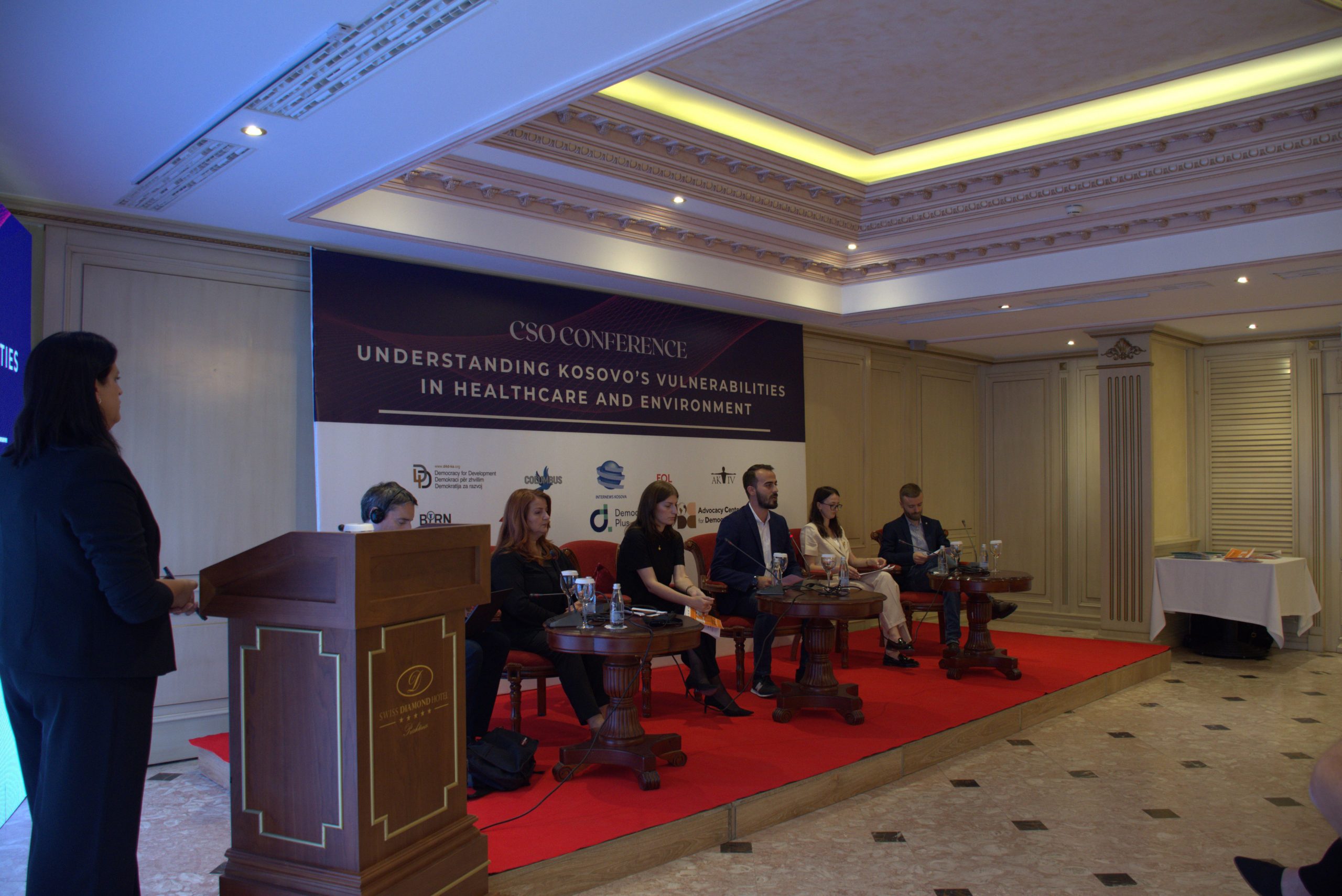 The conference of Civil Society Organizations of the Western Balkans was held today with the topic: "Understanding Kosovo's weaknesses in health and environment".
The coalition of organizations coordinated by the Democracy for Development Institute (D4D) has been working on research and analysis of challenges in the health system, for which has published: "Healing across borders: Challenges and paths towards improvement", today at the conference.
Ambassador Nancy Soderberg, Senior Resident Director at NDI Kosovo, thanked the coalition of organizations in her opening speech for the joint hard work and efforts, and emphasized that the topics being addressed today at the conference are important for a basic and healthy life in Kosovo.
Research has found many cases that testify to large differences between final invoices and initially offered bid invoices. But, since the main offer only contained the price for the main treatment and not all other needed costs, such as accommodation, meals and similar, the state was billed with higher financial obligations than the original offer contained. The discussion with the Minister of Health Arben Vitia, will offer insights on the government's plans to address this issue, increase efficiency through good management, aiming at lowering expenditures of the Program for Medical Treatment Outside of Public Institutions of the Health Insurance Fund.
Whereas, the Minister of Health, Arben Vitia, has emphasized that since the beginning of this year, in cooperation with the health insurance fund, they have seen a necessity to change as soon as possible the part of health treatment outside public institutions from the part of the legislation due to accumulated debts.
This report has been published by the Coalition of NGOs (Democracy Institute for Development, Columbus Institute, FOL Movement, NGO Aktiv and Internews Kosova) as part of the project "Supporting CSOs in the Western Balkans", which is supported by the National Democratic Institute – NDI. The content of this report belongs to the Coalition and does not necessarily reflect the position of NDI.