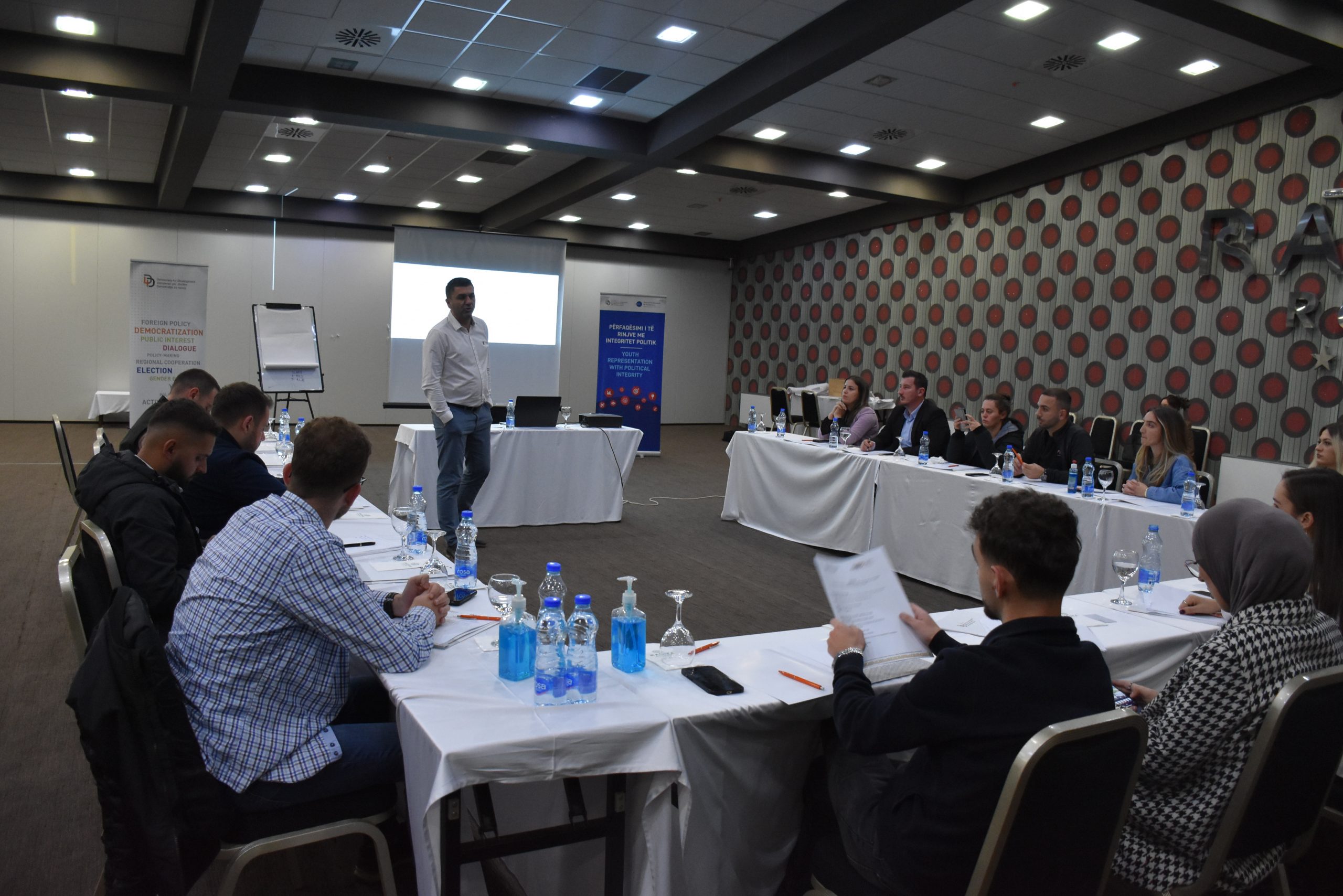 On October 21st, 22nd, and 23rd, D4D Institute held training sessions gathering youth candidates for Assembly Members in the municipalities: Prishtina, Prizren, Ferizaj, Suhareka, Vushtrria, Gjilan, Podujeva, Mitrovica and Malisheva. During this training is being discussed the ideal forms of manners and communication for youth that are politically active. This training, which was mentored by Fitim Mulolli was focused on the communication forms with citizens/people, some of being the body language, the tone and the posture classified as some of most important in communicating a message to the audience .
Skilling youth candidates for assembly in this matter helps their political development and their appearance with integrity towards Kosovo citizens. 
The training has  continued further talking about the usage of social media as a key platform for their political communication with mass. Along with the mentor Valon Canhasi, the founder of Hallakate, were reviewed the ways of spreading their political campaigns through social media, as well as following the newest trends and what people want to see in social media.
This activity was implemented in the framework of "Youth representation with political integrity", supported by National Endowment Democracy (NED).