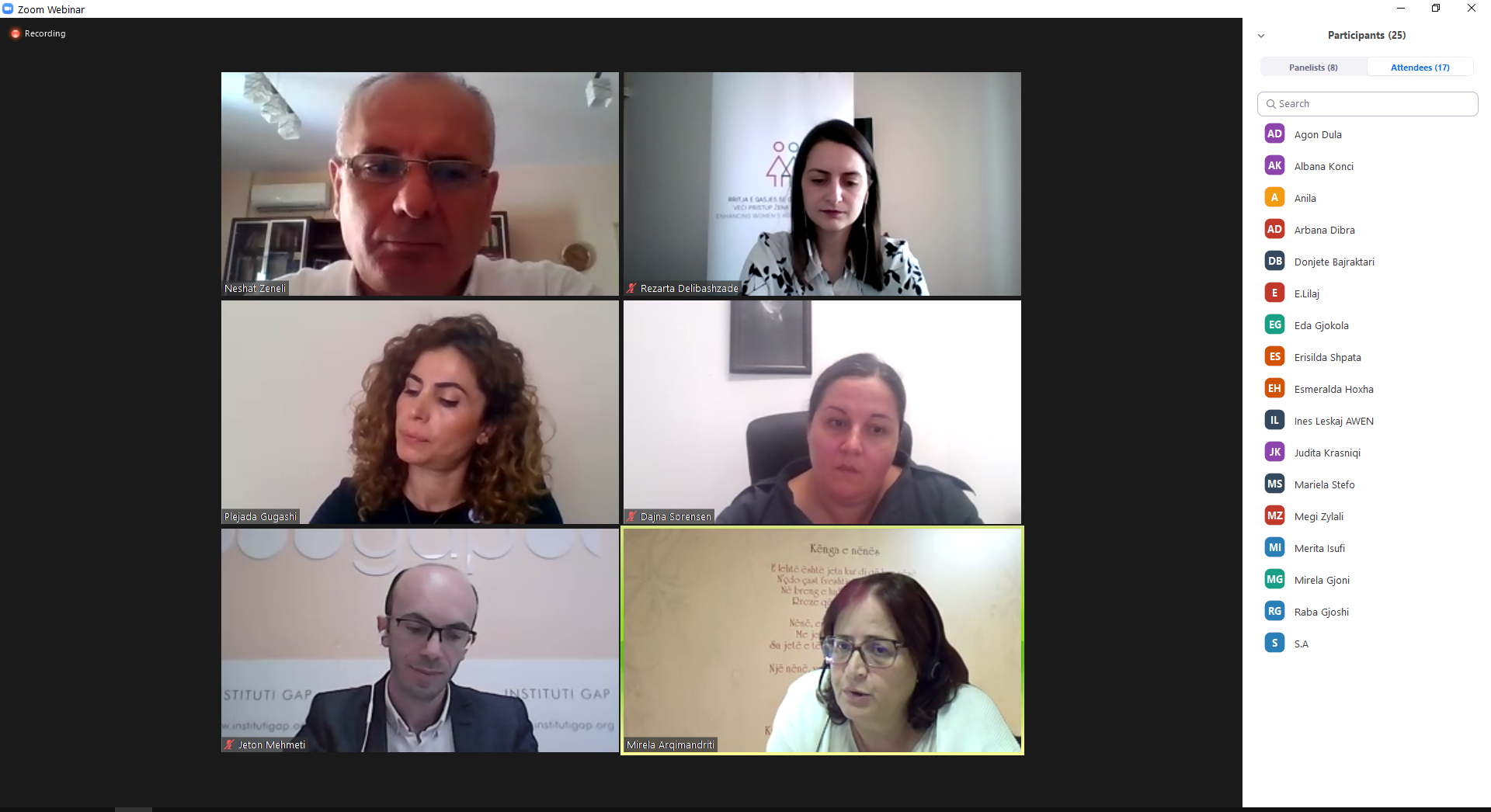 On May 19, 2021, the Democracy for Development Institute (D4D) and the Gender Alliance for Development Centre (GADC) organized the Second Regional Forum on Employment and Vocational Training Policies in Kosovo and Albania.
The forum opened with the introductory remarks of Rezarta Krasniqi, Executive Director of the Democracy Institute for Development and Mirela Arqimandriti, Executive Director of the Gender Alliance for Development Centre. Both Forum hosts provided an overview of their joint efforts to increase women's access to employment and the challenges facing their countries.
Kosovo and Albania are countries with relatively low economic development which is reflected in high unemployment rates. Employment policies in both countries have not necessarily turned out to be effective due to the failure to consider all aspects of sustainable development. Governance programs and strategic documents usually remain unutilised documents that do not guide institutional and political commitment. The panel on Employment Policies moderated by Plejada Gugashi from Olof Palme Centre in Albania identified existing obstacles in the implementation of genuine equal employment policies and positive practices in overcoming them. Speakers of the panel included:
Dajna Sorensen, Deputy Minister of Economy and Finances, Government of Albania
Jeton Mehmeti, Policy Analist, GAP Institute
Neshat Zenelaj, Expert on Employment Policies
Inadequate identification of economic and human development resources is one of the main obstacles to sustainable development and employment. Human resources in Kosovo and Albania do not meet the labour market needs of these countries. Education policies are not coordinated with economic development policies and as a result there is a constant production of professional staff who cannot practice their professions, while different sectors face difficulties of qualified staff to ensure their own success and contributed to economic development. The panel on Vocational Education moderated by Agon Dula, ALLED Project Coordinator identified current needs and policies around vocational education and provided recommendations on how vocational education can be used to reduce unemployment and increase economic development. Speakers of the panel included:
Dukagjin Pupovci, Deputy Minister of Education, Technology and Innovation, Government of Kosovo
Elira Demiraj, Directos of Agency for Employment and Training, Albania
Jehona Serhati, Ekspert on Vocational Training
Fation Dragoshi, Manager of "Training for Employment" Project, Swisscontact Albania
Other participants were also part of the forum and they had the opportunity to engage on the discussion with the panellists.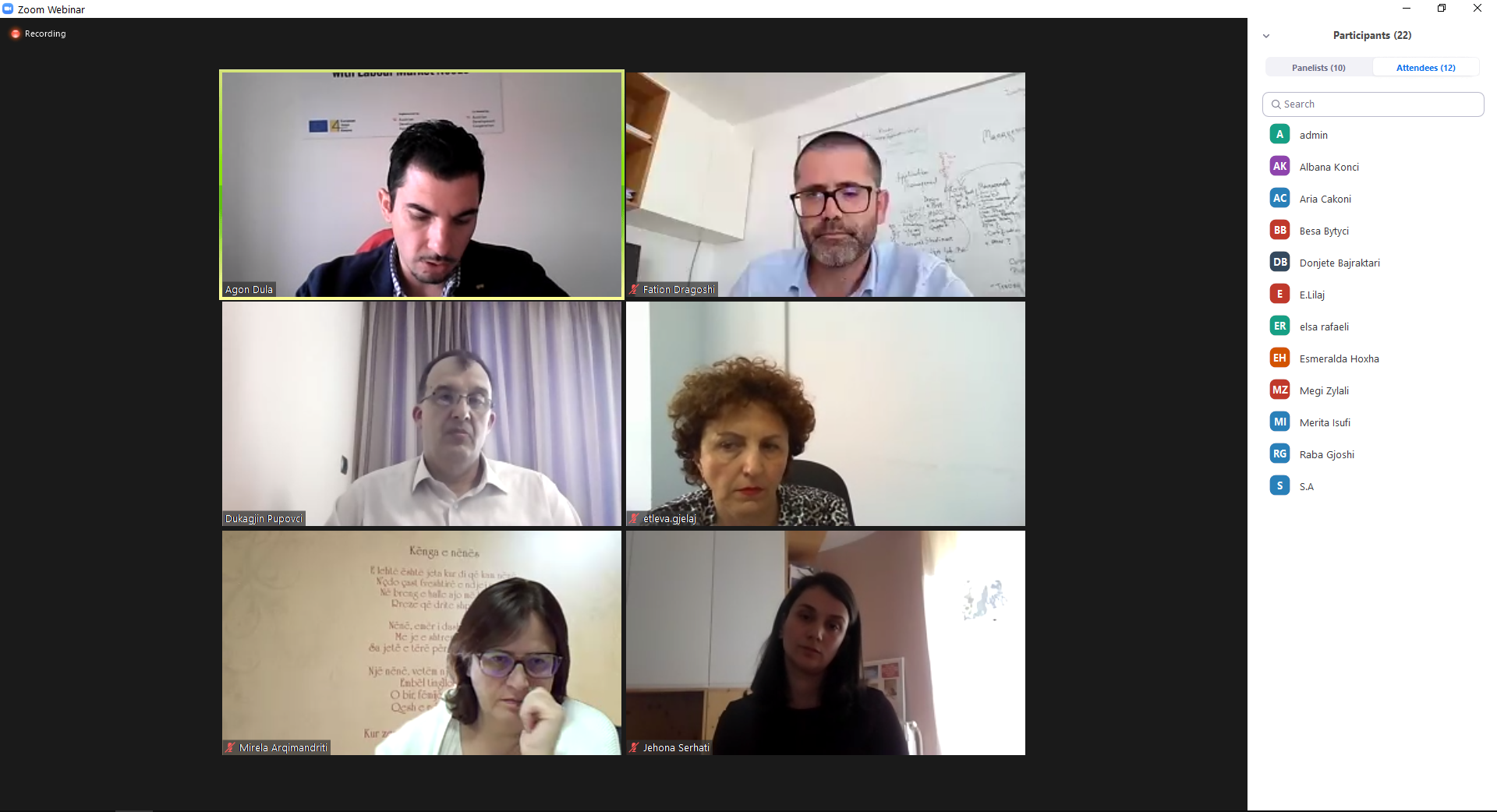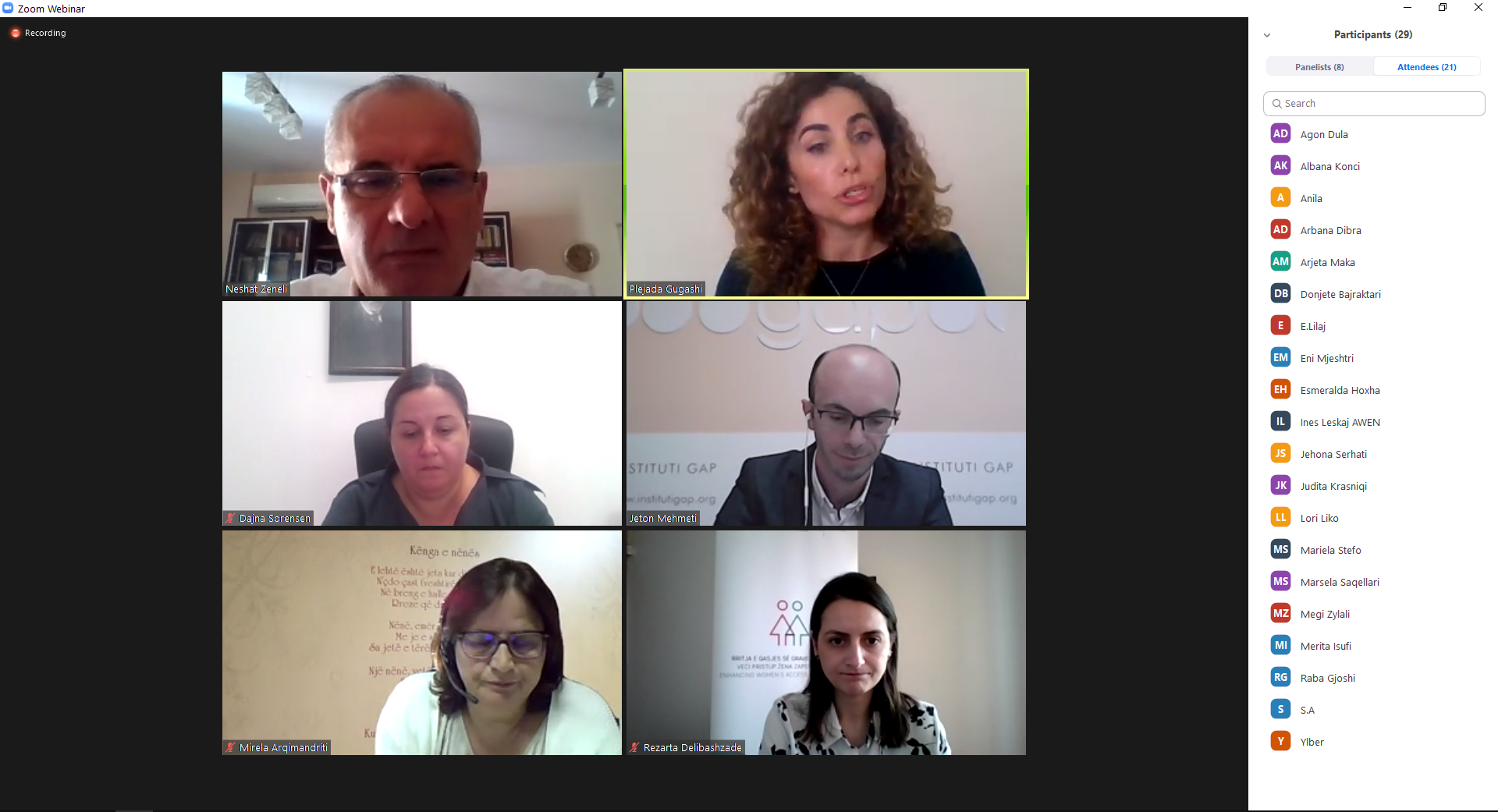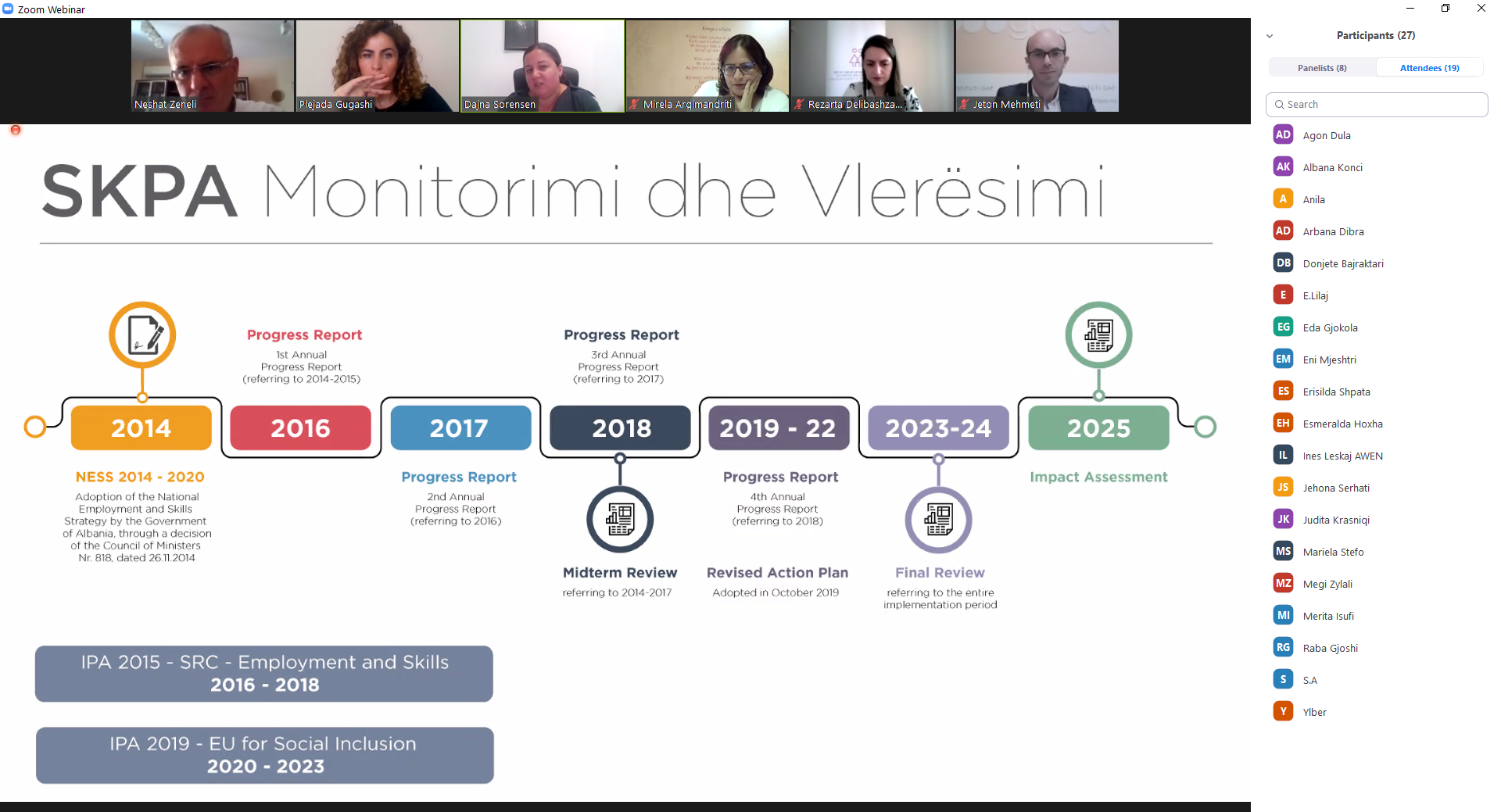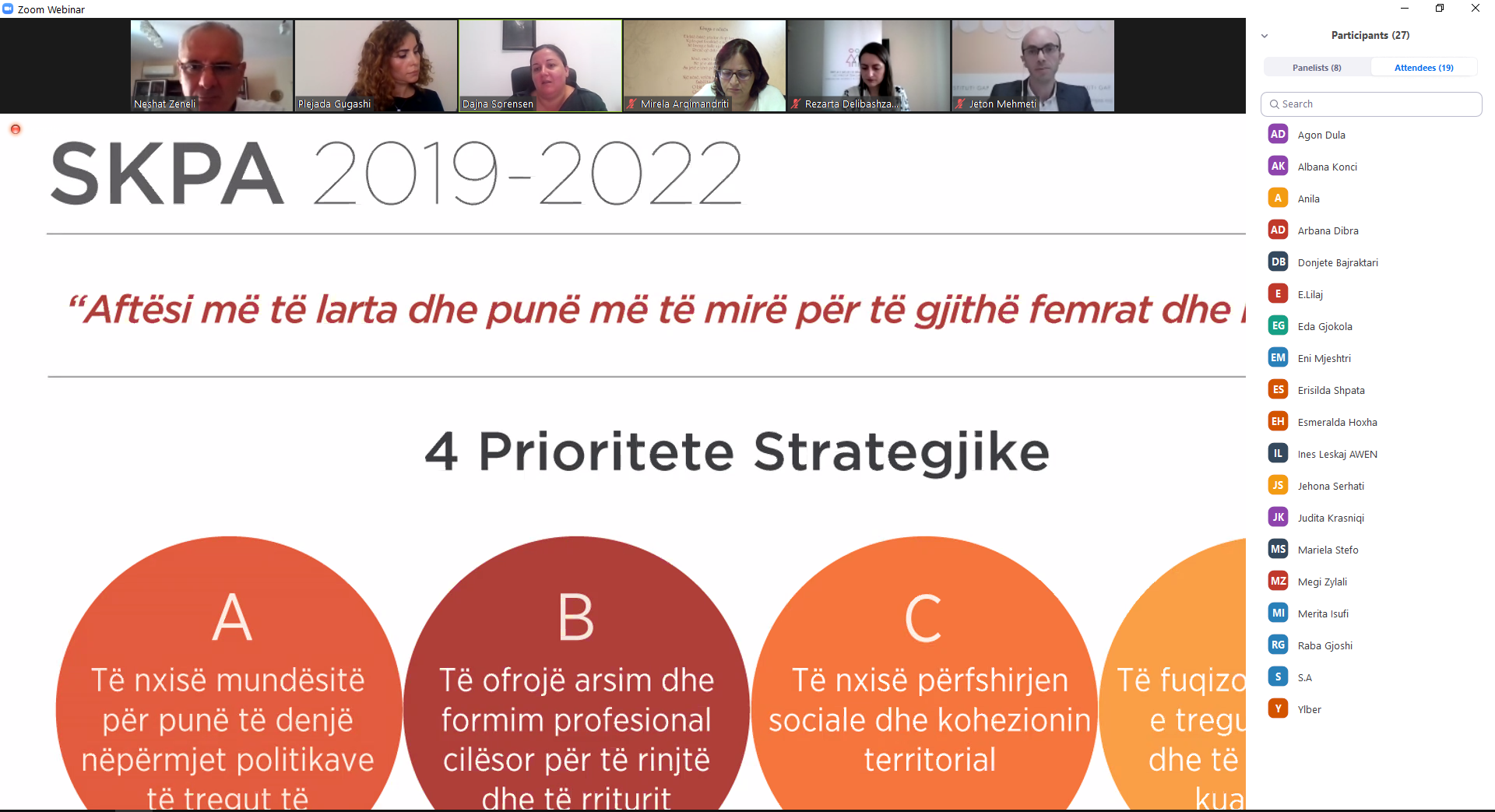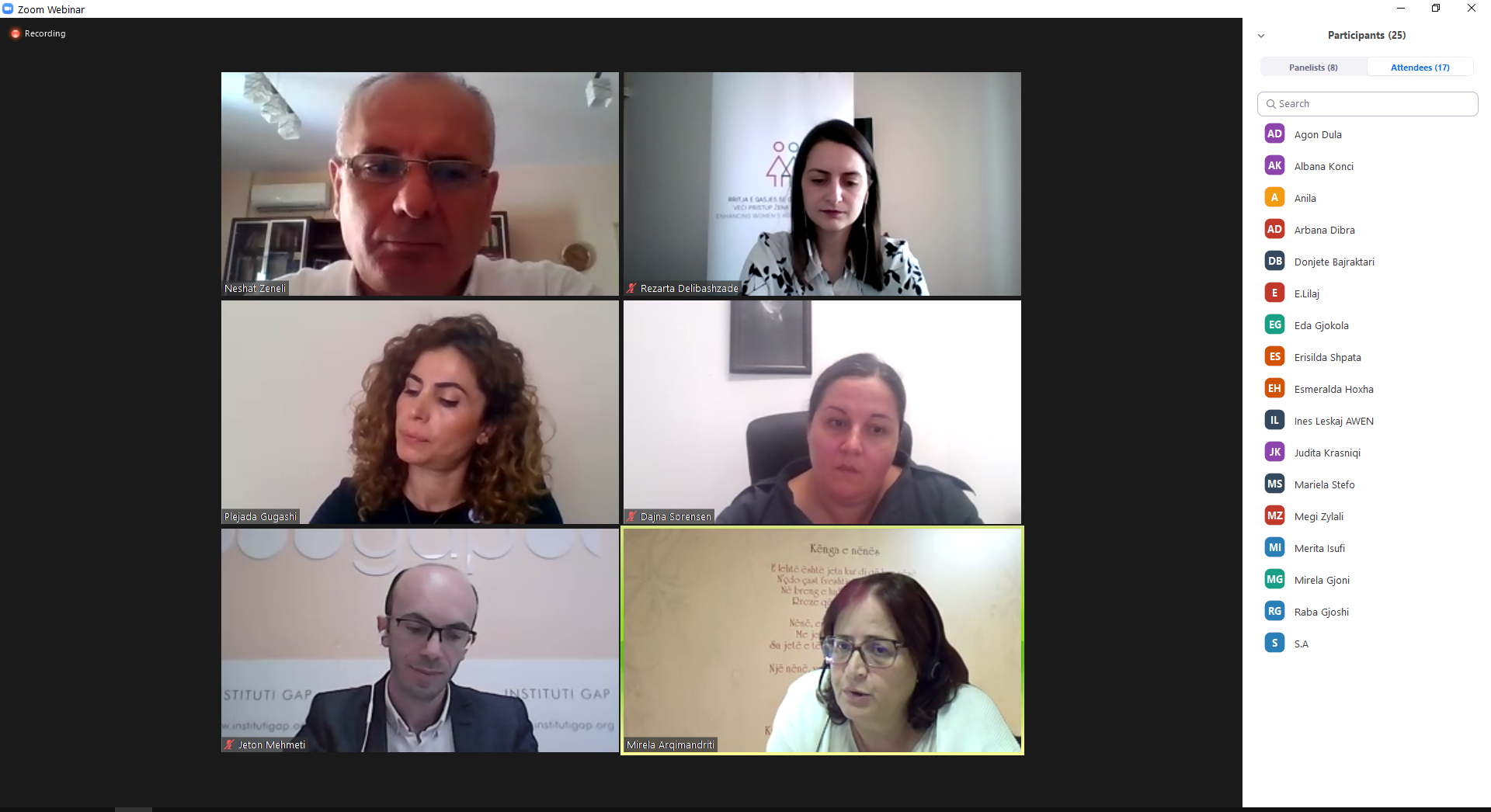 ---
The activity was part of the project "Enhancing Women's Access to Employment" funded by the Royal Norwegian Embassy in Pristina.