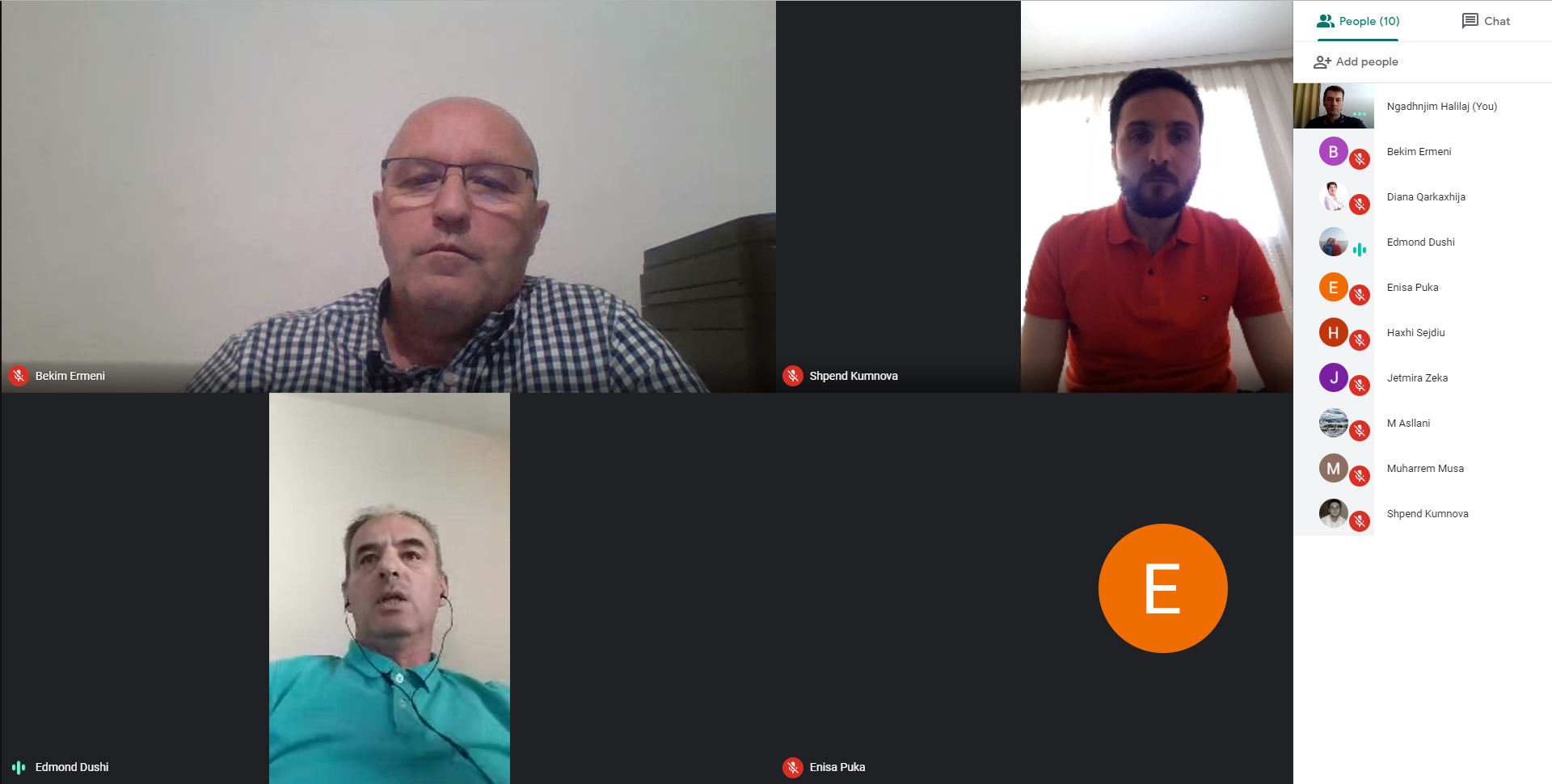 Municipality of Gjakova continues to struggle with the "numbers" issue at the Municipal Assembly, thus causing unsatisfaction and clashing between municipal councilors of represented political subjects in there. Among others, this was one of the main issues emphasized during the virtual meeting organized by D4D with municipal councilors of the Municipality of Gjakova on Friday, April 17.
The purpose of this meeting was the presentation of goodgovernance.info platform, the work done by Kosovo we Want program during the last two years and the discussion of key issues identified by this program, and what are the biggest issues of the citizens of Gjakova.
During the discussion, there were different thoughts towards the work of the Municipality, but sometimes also agreements when the work was done correctly by the current government. One thing that continues to be an issue at the Municipal Assembly of Gjakova, according to some of the municipal councilors is "use of the numbers [municipal councilors] at the Municipal Assembly to approve the agendas that are in the interest of the ruling political subjects." A positive thing that was emphasized by almost all the participating municipal councilors was the disseminating of small grants for start-up businesses, culture, youth, and sports, which has been improving considerably in the last three governing mandates.
In conclusion, municipal councilors were very satisfied with this kind of virtual meeting and with the online platform for good governance, thus proposing its promotion to the citizens, so that they also learn about their rights, as well as the rights and responsibilities of their representatives at the Municipality of Gjakova.
This virtual information session was organized in the framework of "Accountable and transparent local governance" project, as part of the Kosovo we Want program, implemented by Democracy for Development institute, with financial support by Friedrich Ebert Stiftung (FES) in Pristina.