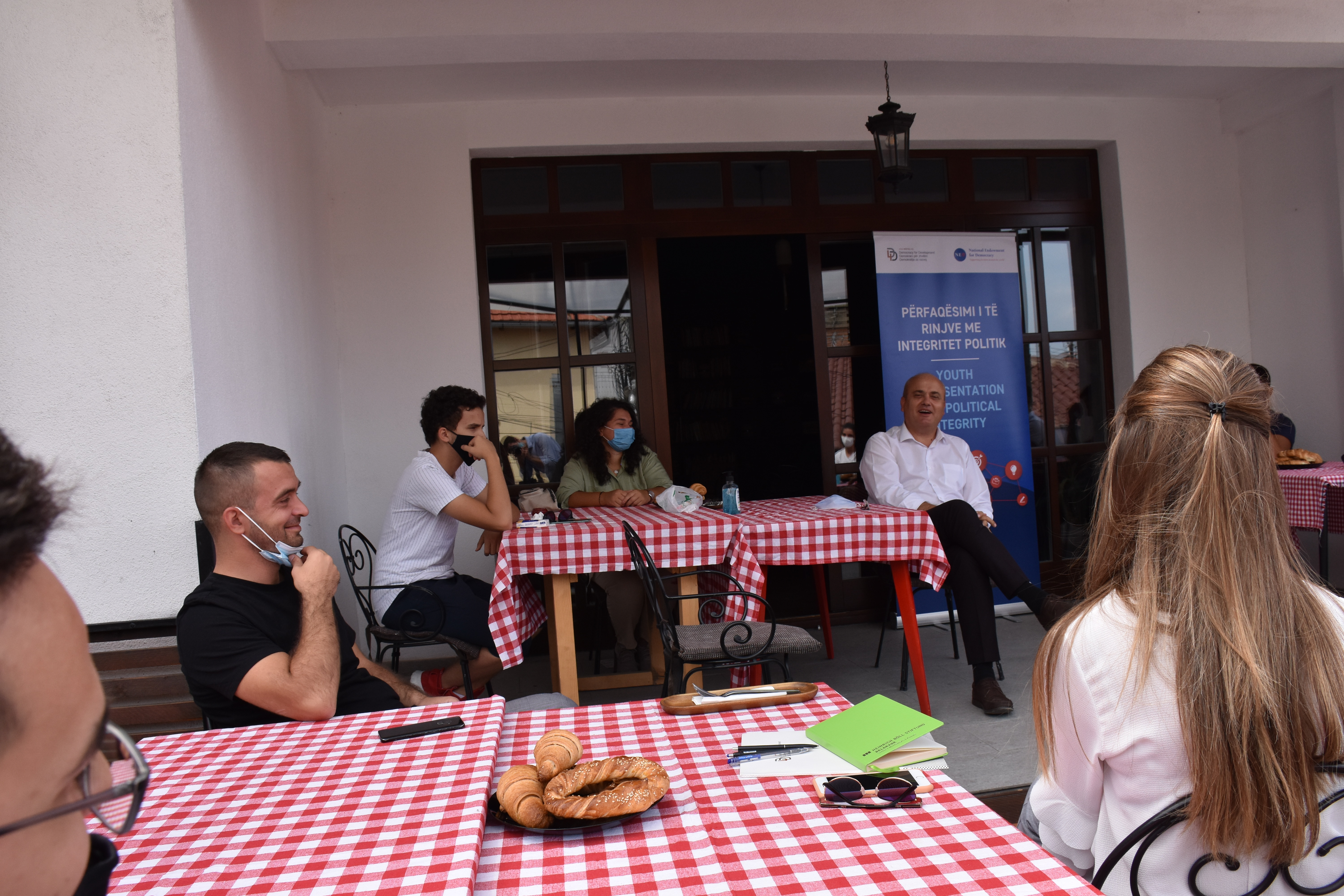 On Wednesday, September 2, respecting the social distance and wearing masks, a motivational meeting was held between the youth of the Municipality of Prizren and MPs: Haxhi Avdyli from LDK, Arber Rexhaj from LVV and Kujtim Gashi from PDK. During this meeting, the young people present had the opportunity to hear more about the journey of MPs to reach this position and the challenges they have gone through. Among other things, the young people discussed the necessary tools they need to be equipped to confront with the difficulties they may face in the future.
Young people were encouraged to participate in policy and decision-making processes and that they should have an approach to the development of democracy.
This activity was realized within the project "Youth representation with political integrity" with support from the National Endowment for Democracy (NED).