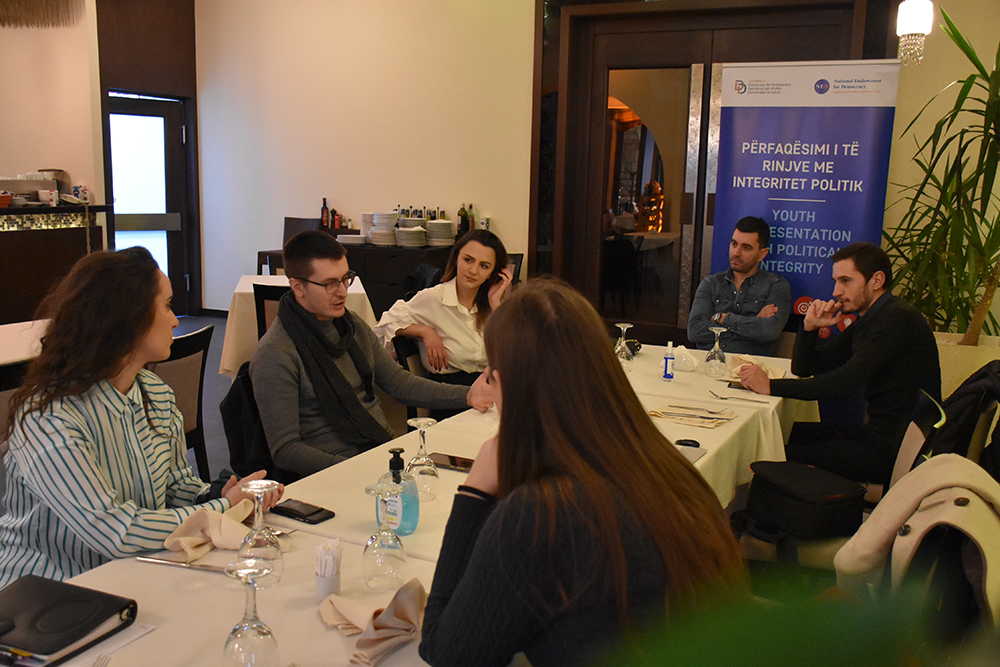 On Friday, January 22, the meeting with the youth of political subjects in the Municipality of Peja was held.
During this meeting, different ideas were proposed by the participants, ideas which will serve the community in general. The young people discussed the problems they face every day, and how they can promote their solution through youth initiatives.
Among other things, the purpose of the meeting was to give youth the opportunity to know each-other while all of them were part of different political subjects, and to encourage cooperation between them.
This activity was implemented within the project "Youth representation with political integrity", with support from the National Endowment for Democracy (NED).