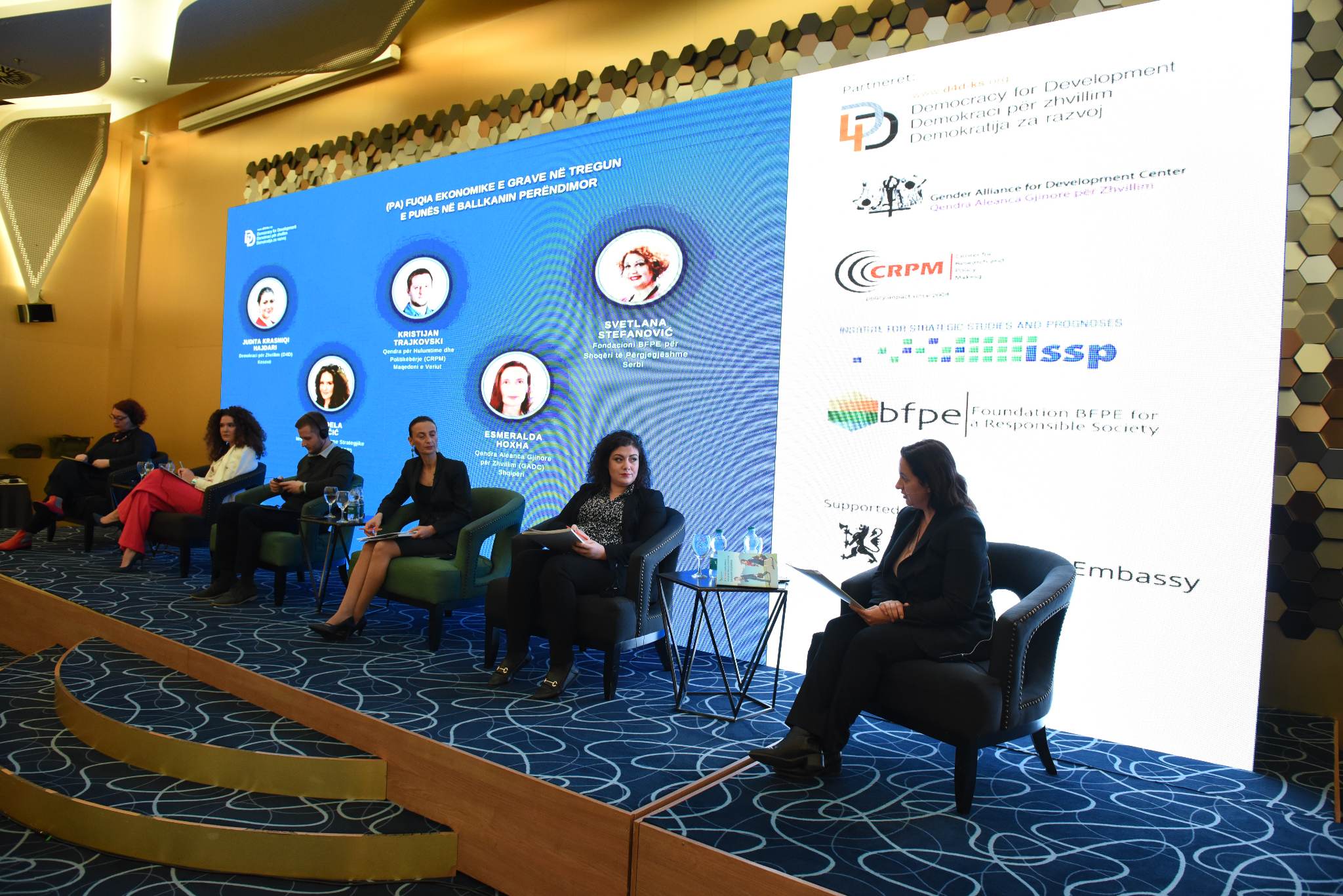 During the first panel discussion that was part of the conference, a discussion was held with our panelists Judita Krasniqi Hajdari, Democracy for Development, Andels Lucic, Institute for Strategic Studies and Prognoses (ISSP), Monetnegro, Kristijan Trajkovski Center for Research and Policy Making (CRPM) – North Macedonia, Svetlana Stefanovic BFPE for Responsible Society – Serbia, Esmeralda Hoxha, Gender Alliance for Development Center (GADC) – Albania.
The main topics pointed out were gender roles, that women are expected to have their family and house care as their priority, as well difficulties of women employment post pregnancy, that the main question during a job interview is do you have children if yes who is going to take care of them. All representatives from regional countries have pointed out that regulative frameworks are not helpful because of strong, traditional, and strict gender norms.
This conference is organized following within the project "Untapping Development: Increasing women's access to employment" which is supported by the Norwegian Embassy in Pristina.