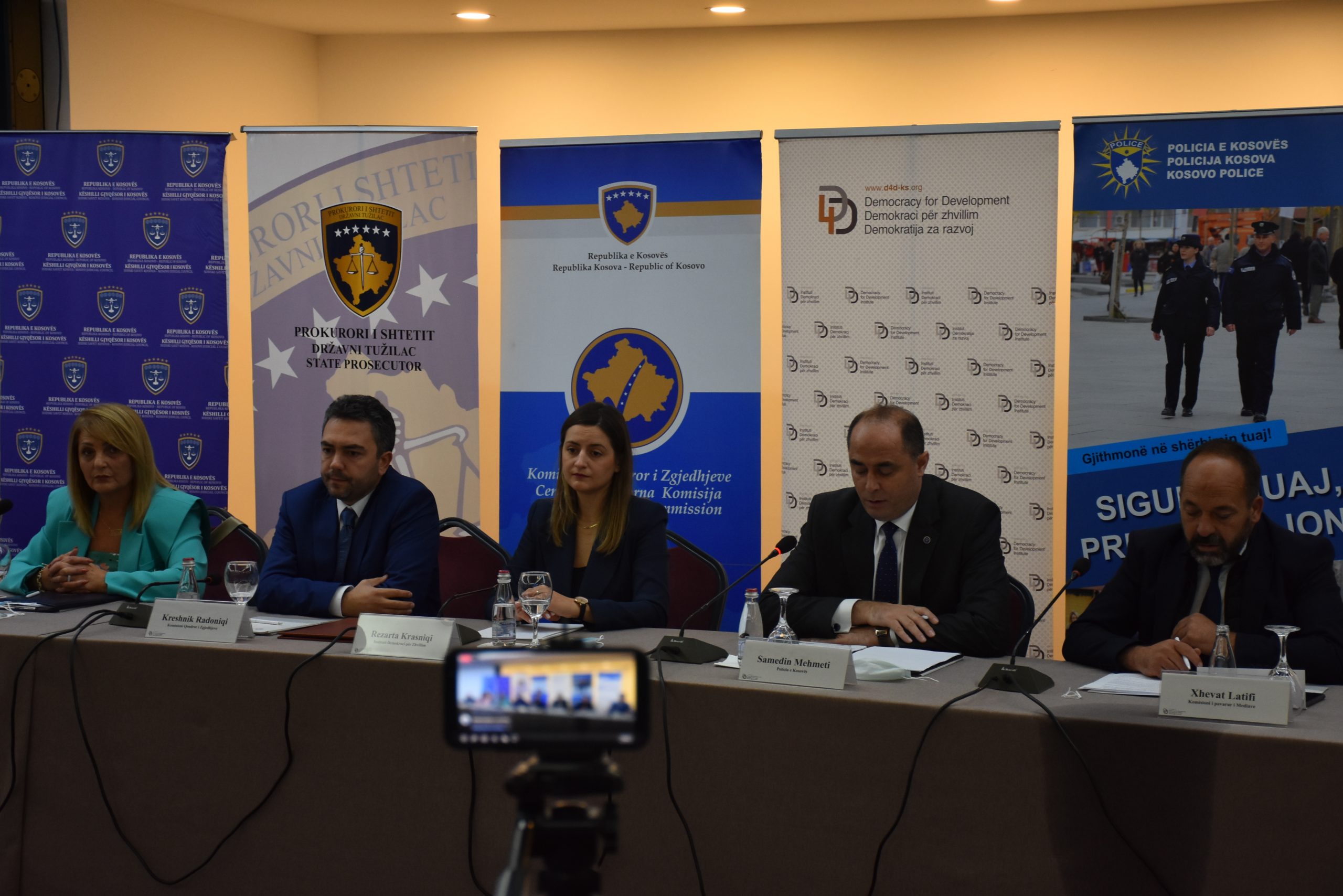 Today, October 15, 2021, the Institute for Democracy for Development (D4D) in cooperation with the Central Election Commission (CEC), held a conference "Inter-institutional cooperation for the smooth running of the electoral process."
The exercise of the right to vote is guaranteed by the Constitution, and as such is personal, free and secret, therefore the protection of this is essential during the process, therefore like any party of preliminary elections, the Institutions signing the memorandum of cooperation for the Process Electoral, hold this conference in order to inform the public about the preparations for the conduct of the electoral process where the spirit of inter-institutional cooperation is necessary to serve free and democratic elections.
It was also emphasized at this conference that taking into account the current situation with the Covid-19 pandemic, it is very important to be informed in time about the measures, coordination and cooperation before the elections on October 17, 2021.
Part of the panel in this conference were representatives of institutions: Central Election Commission (CEC), State Prosecutor (SP), Kosovo Judicial Council (KJC), Kosovo Police (KP), Election Complaints and Appeals Panel (ECAP) and the Independent Media Commission (IMC), where all these institutions showed the preparations they had made before the start of the voting process.