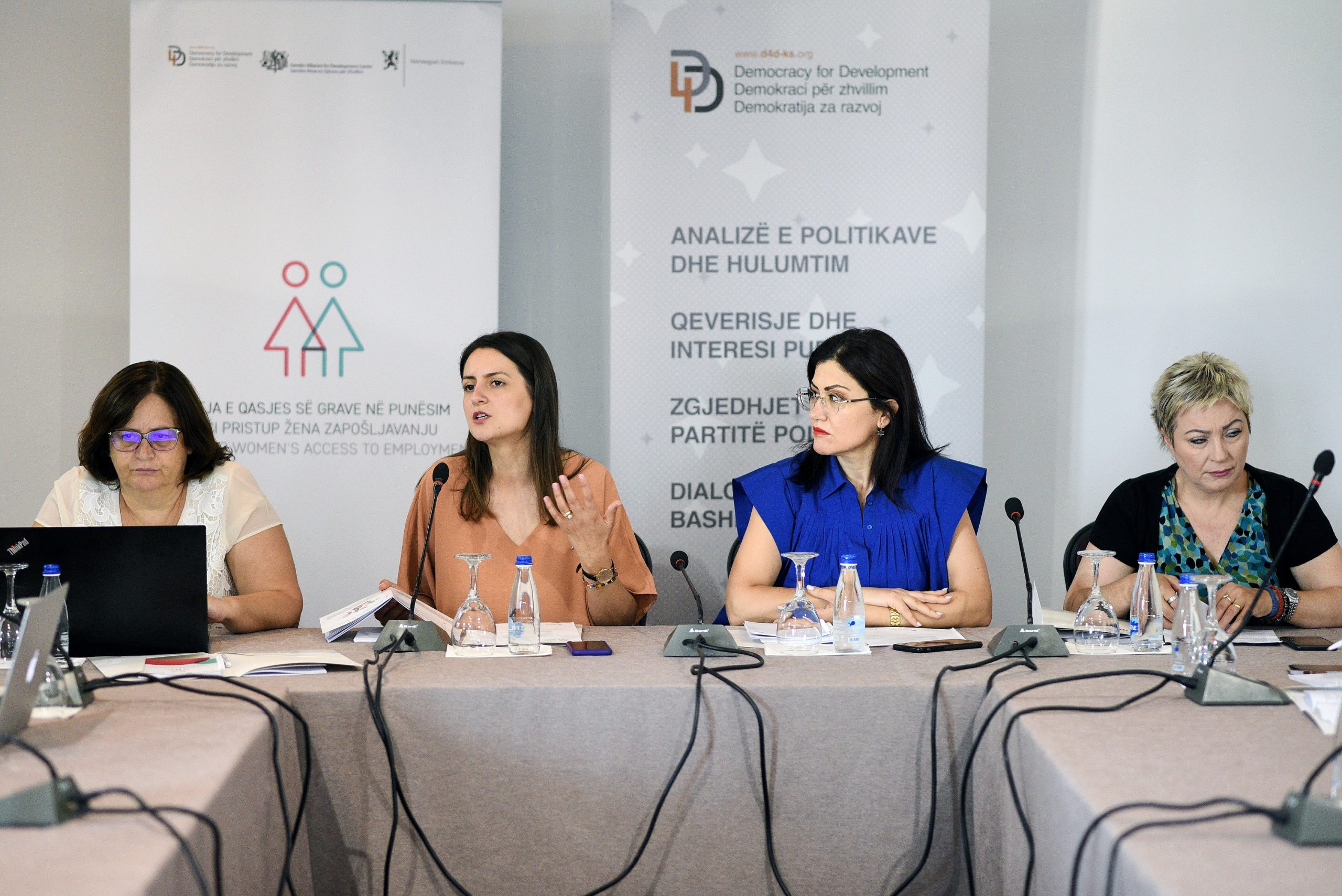 Democracy for Development (D4D) Institute and Gender Alliance for Development Centre (GADC) held the concluding meeting of the Regional Standing Committee on Increasing Women's Access to Employment, on 09 July 2021 in Prishtina.
The Regional Standing Committee consisted of representatives of government institutions, civil society organizations and chambers of commerce from Kosovo and Albania. Its main purpose was the exchange information and recommendations on employment policies, initiate and guide regional strategies and advocacy initiatives that contribute to increasing women's employment.
The Regional Standing Committee meeting presented the policy paper "Increasing Women's Access to Employment" that discusses the current state of the labour market in Kosovo and Albania, legal framework and policies in place, progress and challenges to the employment policies and provides specific recommendations for improvement.
A follow-up discussion evolved from the relevant institutions presenting their perspectives and exchanging information on best practices to overcoming the obstacles and challenges.
The Regional Standing Committee is part of the regional project "Increasing women's access to employment", funded by the Royal Norwegian Embassy in Prishtina. The project aimed at increasing the participation of women in the labour market through advocacy in the fight against gender discrimination, promotion of decent work and implementation of gender-friendly strategies that improve women's presence in the labour market.