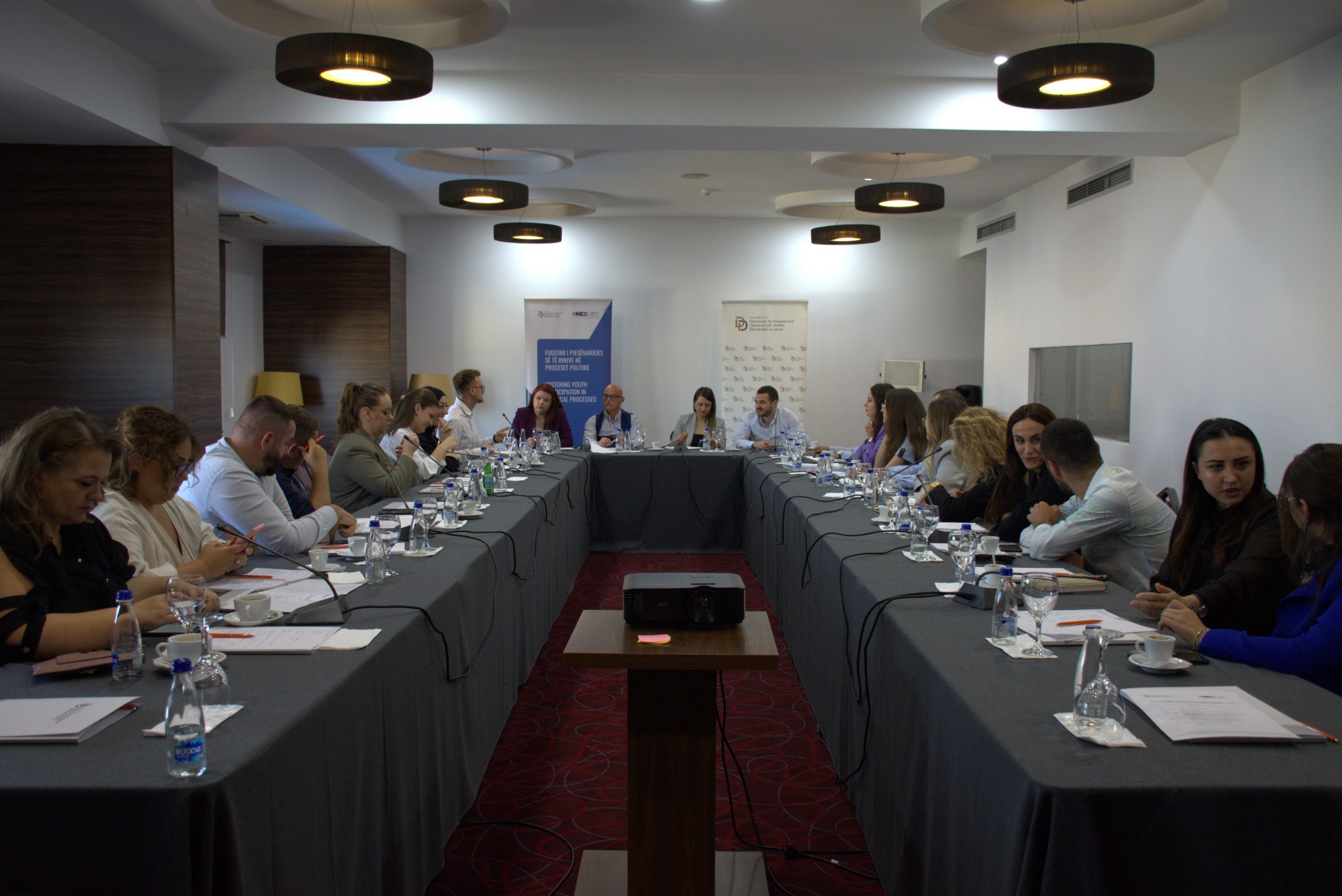 "Building public trust on local authorities by empowering youth of municipal assembly members", was the conference held today in the framework of the project" Strengthening the participation of young people I political processes", supported by the Fund National for Democracy (NED), "
Since 2017, in addition to working with the national level, contributing to electoral reform, and supporting the central election commission, D4D has created bridges of collaboration with young men and women of different political subjects, following and developing their capacity in recent years along with councilors in the Municipal Assemblies.
The main concerns posed in almost every municipality, are the lack of communication within the political parties in local level, lack of engagement with citizens, the low number of appearances in the media as young assembly members, which from 1020 of total assembly members in all over Kosovo, only 11 of them have been presented in the media twice.
It was emphasized the importance of the political subject to give their youth members chances to participate in trainings, as a non-formal educational and raise their accountability towards citizens/people.
Participating in this discussion were young assembly members from different municipalities all over Kosovo, representatives from other civil societies, where there have been presented all their challenges and opportunities as assembly members in municipalities, including here some of the initiatives undertaken during their terms.
In the future D4D will publish the initiatives taken from the assembly members that have been voted, those that have been financially supported for non-formal  youth groups, in order to improve life for the people in the municipalities that they work.