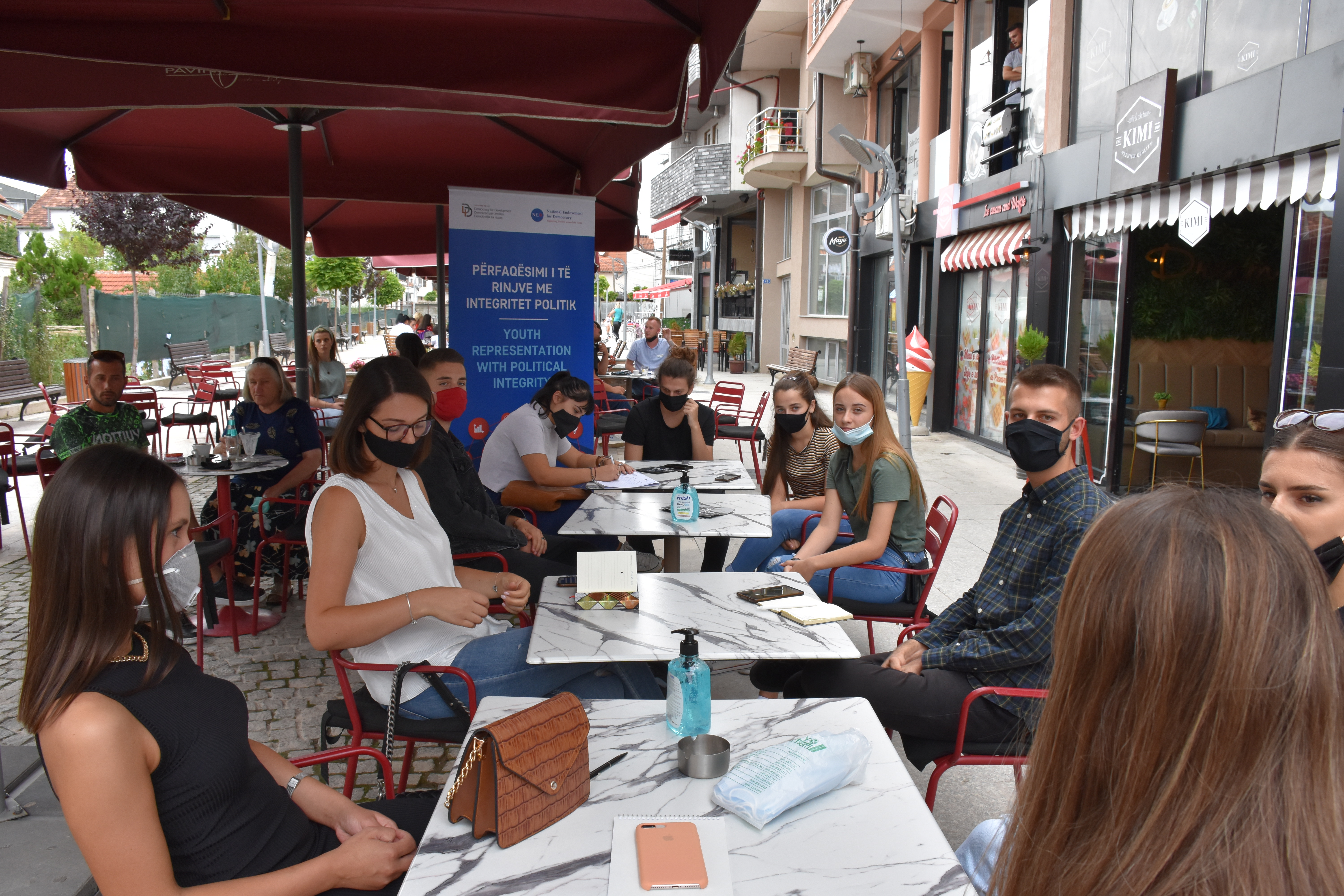 Democracy for Development Institute (D4D) continues working closely with young people from different municipalities to strengthen their participation in political and decision-making processes.
On August 20, respecting the social distance and wearing masks, a motivational meeting was held between MP Arbëreshë Kryeziu Hyseni and young people in the Municipality of Gjilan. During this meeting, the MP's journey for this position was discussed, trying to encourage and motivate young people to participate in political processes. The best way to do this is to expose to young people good examples of politicians who have achieved honesty success.
In addition to this discussion, young people had the opportunity to discuss the challenges they are facing in the Municipality of Gjilan and the opportunities they have to push youth policies in cooperation with MPs.
This activity was realized within the project "Youth representation with political integrity" with support from the National Endowment for Democracy (NED).