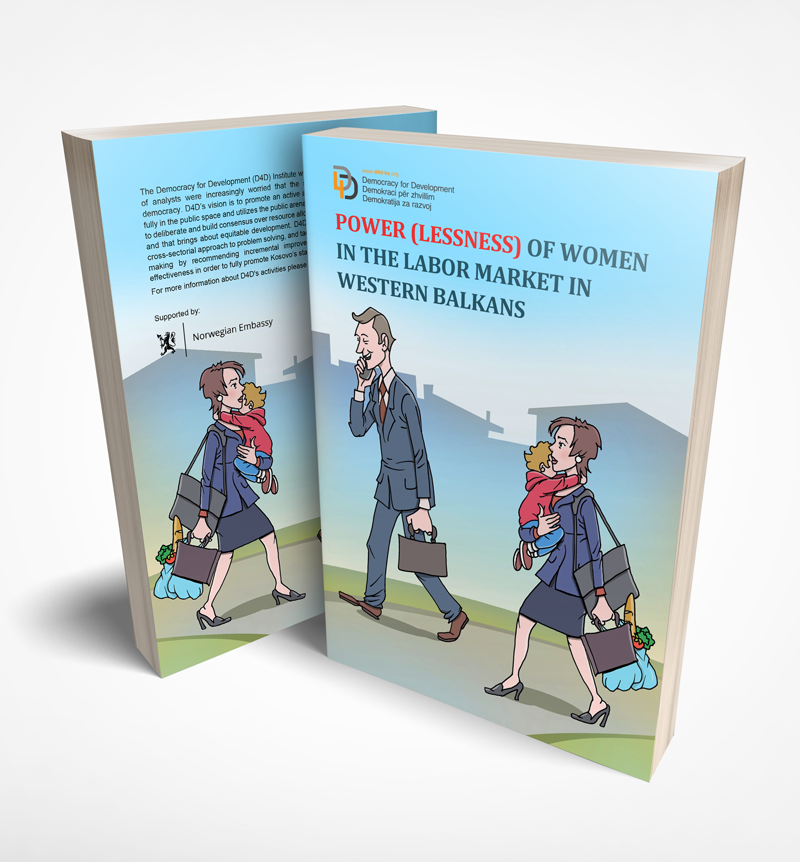 Women's participation in the Labor market in Kosovo remains very low. Moreover, Kosovo has the lowest rates of women's active participation in the labor market in the Western Balkan's region.
This research, reflect regional comparison of the Labor markets and the stance towards women in Kosovo, Albania, Montenegro, North Macedonia and Serbia. Through a comparative approach, this research contains analysis of Legislative framework, current situation of women's participation in the labor market, social barriers, focused on gender stereotypes that make labor markets unfriendly environments for women, and institutional approach and actions taken by in each respective country to improve the situation of women's participation in the labor market.
The analysis of the primary and secondary data has shown high level of similarities between the challenges and obstacles that women face in their engagement in the labor market, or their re-entering. Unemployed and inactive women continue to face challenges deriving from the society, but also as a result of the lack of institutional actions to prevent or change the situation.