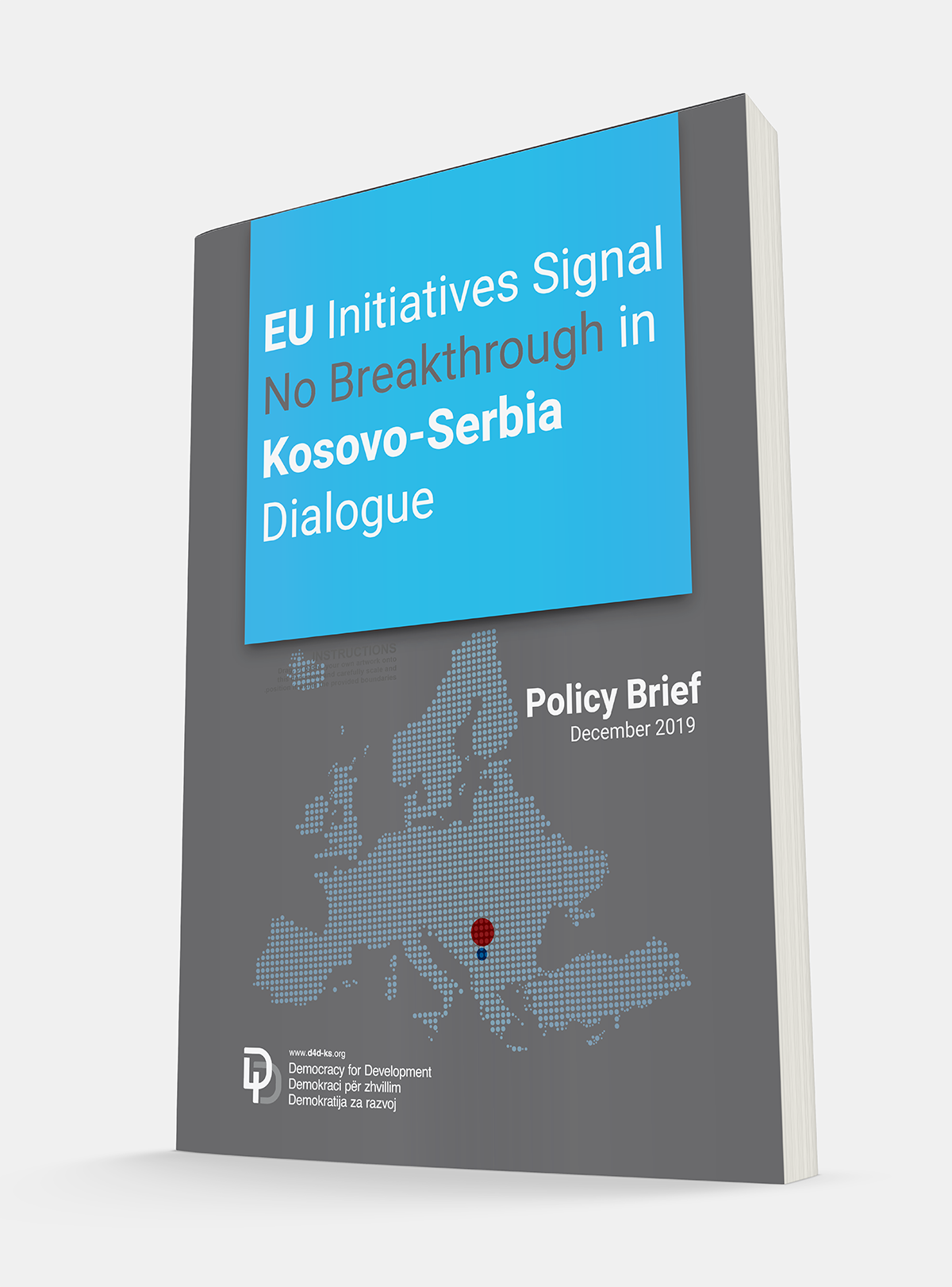 The EU failed to push the governments of Kosovo and Serbia to reach a comprehensive normalization agreement by the end of the last European Commission's mandate in 2019. Moreover, the EU did not even succeed in bringing them back to the negotiating table. This year, resuming the negotiations was first attempted in the Berlin Summit followed by a failed attempt to meet again in Paris, a meeting which was postponed, although no further information or clarification was provided. It is worth noting that the Berlin Summit was organized under the auspices of Germany and France, Chancellor Merkel and President Macron respectively; on the other hand, the Poznan Summit organized in Poland was part of the Berlin Process and was attended by EU member states as well as EU representatives.
There has been no evident progress regarding Kosovo-Serbia relations, despite European initiatives to break the deadlock. The last serious attempt to bring Kosovo and Serbia to the negotiation table came from the "Quint" states, comprising of France, Germany, Italy, the United Kingdom and the United States. The Quint issued a press release that was very specific about the necessary steps needed to be undertaken, "for Kosovo, that means suspending the tariffs imposed on Serbia. For Serbia, that means suspending the derecognition campaign against Kosovo." This was an explicit push to try and resume the negotiation.
In the midst of this conundrum, the US has decided to step in with the appointment of two special envoys, signaling more US involvement in the Kosovo-Serbia dialogue. The US Department of State has appointed Matthew Palmer to serve as a Balkans envoy and US President Donald Trump appointed Richard Grenell, the US ambassador to Germany, as a special Presidential envoy for the Kosovo-Serbia dispute. In addition, the EU has appointed Josep Borrell to serve as the EU's High Representative for Foreign Affairs and Security Policy.
This policy brief argues that this year's Berlin Summit and the Western Balkans Summit in Poznan failed to ease tensions between Kosovo and Serbia and restart the process of negotiations. One thing is clear, Kosovo and Serbia relations are of immense importance; thus, there needs to be a final comprehensive agreement between the two countries so that the region can move forward. The EU has an important role to play and a great responsibility for helping achieve a final agreement between the two countries.