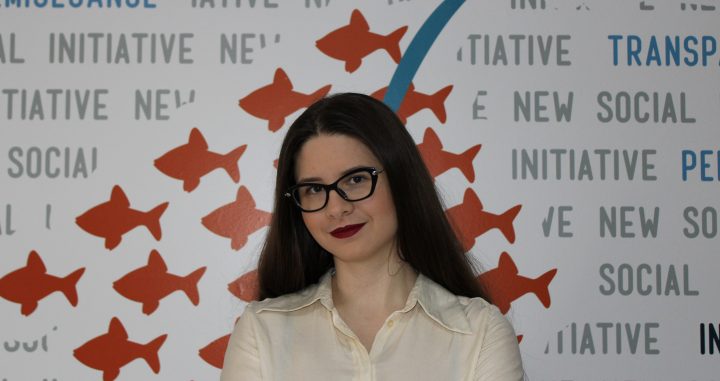 (Serbian below)
– – –
Albin Kurti's distrust towards the Serb List (Srpska lista) is no secret, but neither is the latter's firm hold over the Kosovo Serb community. Allegations of voter intimidation, threats, and actual exertion of physical violence over political rivals, even accusations of murdering Oliver Ivanovic, follow the Serb List since their inception. None have so far been properly investigated, let alone proven or disproven, but the fact that the shadow of the doubt first falls on the Serb List whenever an incident in Serb-majority area occurs, speaks at the very least of their psychological influence over the citizens.
The mutual feelings of distrust between the two would not be a factor in the formation of the institutions, but they will bring into question Kurti's longstanding announcement of an intention to start an internal dialogue with Kosovo Serbs.
Entertaining the idea that Kurti actually wants to have an internal dialogue with Kosovo Serbs brings also an assumption that Kurti will try and bypass the Serb List in this process, partly because of their reputation described above, but mostly because of what he sees as undue influence of Belgrade over the Serb List.
Should this indeed happen, the process will be a failure, or rather it will not even start, not in a way that will contribute to bringing the communities closer together.
The announcement can already be interpreted as an act of "marking" the territory or "claiming" Kosovo Serbs but doing this with limited participation of Kosovo Serbs would only further antagonize the community as a whole.
There is a prevailing opinion among analysts and observers that Serbian pro-regime media, Serbian politicians and the Serb List themselves drive and magnify ethnonationalist narratives and feelings within Kosovo Serb community. This is not entirely true, and as shocking as it may sound to a reader not exposed to more authentic perspectives of Kosovo Serb community—when it comes to participation and interaction with Kosovo institutions and the society—the Serb List is as friendly as it gets. Any other political option that can hope to gain significant voter support in the north are nationalist right-wing movements that would propagate boycott and shutting down of the existing Kosovo institutions.
When an average voter from a Kosovo Serb community in the north criticizes the Serb List and their undemocratic means, the main thing they are bothered by is the fact that they use these means in order to drive forward a process of integration and formation of Kosovo institutions in Serb-majority areas.
On a platform of implementation of the Brussels agreements and without immense pressure on the community, the turnout in Serb-majority areas in the north would be exceptionally low and the Serb List would not have the legitimacy to coordinate Kosovo's institution consolidation processes it previously led, such as dismantling of Serbian security institutions, judiciary and a part of Serbian municipal bodies.
Not only that the turnout would be low, but without the push from Belgrade, the Serb List would be obstructed by more authentic political forces that almost uninterruptedly governed the northern municipalities in the first decade of 2000s and whose main policy was maintaining the level of functionality of Serbian institutions in Kosovo and obstructing any (at that time only individual) attempts of communication and cooperation with the Kosovo institutions, even through means of violence and threats.
Unaided by the authority of the Serb List and their "corrective" means, Kurti would probably be blocked from entering a town center of a Serb-majority area, or in the very least would not be greeted by more than a half-dozen Serbs at the meeting.
Dictating the pace of integration is the single most important job the Serb List has and they will not let Kurti bring it into question.
In addition, regardless the numerous allegations of election fraud and voter pressure in Serb-majority areas, until there is a more serios action by Kosovo prosecution and the police, the election results will be undisputed. Those results, as it stands, send a clear message – the only political representatives of Kosovo Serbs are the Serb List.
In a parliamentary democracy where political representatives are chosen directly by the citizens, the executive cannot afford to boycott these representatives without risking to further isolate the part of the constituency who elected them. Even the staunchest adversaries of the Serb List and their methods will defend this on principle. It is not up to Kurti to challenge the choice of political representatives and look for what he believes would be more appropriate partners in the Serb community.
On the other hand, assuming Kurti and the Serb List somehow agree to cooperate to commence this dialogue, the question is what would be the topics and the agenda of this dialogue. Kurti so far has been vague on this idea, no framework of this internal dialogue has been offered and agricultural workers and their issues with subsidies and work-related costs are the only target group Kurti named.
Regardless, he seems to be on the right path with this approach. The best way to open communities and establish new ties is through economic cooperation. But to do this, Kurti will have to undo years of damage done by his nationalistic narratives and a number of boycott campaigns against Serbia which all had their spillover effects on the economic integration of Kosovo Serb producers.
Economic nationalism among consumers and long-lasting issues of Kosovo Serb producers to penetrate Kosovo market outside Serb-majority areas would be high on the list of demands of the community.
Closely related to economic development would be the issues of usurped property and delays in execution of the decisions of the Kosovo Property Agency in cases involving the Serbian community.
Other issues, depending on the professional niche the future Kosovo government would talk to, would likely involve the discussion on the right to education according to Serbian ministry curricula, language rights and, most importantly, the rights of the religious communities.
The latter would bring up the issue of the refusal of the Decani local authorities to implement the decision of the Constitutional Court on the confirmation of the ownership of the monastery Visoki Decani over 24 ha of land in its vicinity, as well as the ongoing suit between University of Pristina and the SOC over the Christ the Savior Church on the campus.
Although difficult to implement, Kurti's idea of internal dialogue would be beneficial for the communities, however, convinced that much of the requests of the community are dictated from Belgrade, Kurti might be surprised to learn that the community's appetite for self-regulation and autonomy has actually been curbed, not spurred on by Belgrade.
---
About the author: Milica Andrić Rakić has been in the civil society sector since 2015. She worked as a researcher and policy analyst for numerous non-governmental organizations and consultancy companies until 2018 when she became a journalist. As a policy analyst she dealt extensively with the implementation of the legal framework related to non-majority communities in Kosovo, particularly access to documents and freedom of movement, education in the Serbian language and the implementation of the Brussels agreement. Milica Andrić Rakić is currently working as a project manager at the New Social Initiative.
This op-ed is supported by the Democracy for Development (D4D) Institute, as part of the project "Track 2 to Europeanization: A partnership approach," financed by the Open Society Foundations.
The views expressed in the op-ed are those of the author and do not necessarily reflect the views of Open Society Foundations pr D4D.
---
Nikakav unutrašnji dijalog nije moguć bez Srpske liste
Nepoverenje Aljbina Kurtija prema Srpskoj listi nije nikakva tajna, ali nije ni to da ova lista čvrsto drži kormilo nad zajednicom kosovskih Srba. Navodi o zastrašivanju birača, pretnjama i stvarnom izvršenju fizičkog nasilja nad političkim rivalima, čak i optužbe za ubistvo Olivera Ivanovića, prate Srpsku listu od njenog osnivanja. Do sada ništa od toga nije propisno istraženo, a kamoli dokazano ili opovrgnuto, ali činjenica da senka sumnje prvo pada na Srpsku listu, kad god se dogodi neki incident u većinski srpskim područjima, govori u najmanju ruku o njihovom psihičkom uticaju na građane.
Uzajamno osećanje nepoverenja između ovo dvoje neće biti faktor u formiranju institucija, ali će dovesti u pitanje dugo godina najavljivanu Kurtijevu nameru da započne unutrašnji dijalog sa kosovskim Srbima.
I sama pomisao na ideju da Kurti zapravo želi da ima unutrašnji dijalog sa kosovskim Srbima dovodi do pretpostavke da će Kurti u ovom procesu pokušati i da zaobiđe Srpsku listu, delom zbog prethodno opisanog ugleda koji uživa, ali uglavnom zbog onoga što vidi kao neprimeren uticaj Beograda nad Srpskom listom.
Ako se ovo zaista dogodi, proces je osuđen na propast, tačnije neće ni započeti, barem ne na način koji će doprineti zbližavanju zajednica.
Najava se već može tumačiti kao čin "obeležavanja" teritorije ili "polaganja prava" na kosovske Srbe, ali taj postupak bi uz ograničeno učešće kosovskih Srba, samo dodatno antagonizovao zajednicu u celini.
Među analitičarima i posmatračima prevladava mišljenje da srpski prorežimski mediji, srpski političari i Srpska lista, sami pokreću i uvećavaju etnonacionalističke narative i osećanja u zajednici kosovskih Srba. To nije u potpunosti tačno, i koliko god šokantno zvučalo čitaocu koji nije izložen autentičnijim perspektivama zajednice kosovskih Srba – kada je reč o učešću i interakciji sa kosovskim institucijama i društvom – Srpska lista je maksimalno prijateljski nastrojena. Svaka druga politička opcija koja može da se nada da pridobije značajnu podršku birača na severu su nacionalistički desničarski pokreti koji bi propagirali bojkot i gašenje postojećih kosovskih institucija.
Kada prosečan birač iz zajednice kosovskih Srba na severu kritikuje Srpsku listu i njena nedemokratska sredstva, glavna stvar koja mu smeta je činjenica da ta sredstva koriste kako bi podstakli proces integracije i formiranja kosovskih institucija, u područjima sa srpskom većinom.
Na premisi sprovođenja briselskih sporazuma, a bez ogromnog pritiska na zajednicu, odziv u područjima sa srpskom većinom na severu bio bi izuzetno nizak i Srpska lista ne bi imala legitimitet da koordiniše procese konsolidacije kosovskih institucija koje je prethodno vodila, poput raspuštanja srpskih bezbednosnih institucija, pravosuđa i dela srpskih opštinskih organa.
Ne samo da bi odziv bio slab, već bi Srpsku listu, bez podrške Beograda, omele autentičnije političke snage, koje su gotovo u kontinuitetu upravljale severnim opštinama u prvoj deceniji 2000-tih i čija je glavna politika bila održavanje nekog nivoa funkcionalnosti srpskih institucija na Kosovu i ometanje bilo kakvih (u to vreme samo pojedinačnih) pokušaja komunikacije i saradnje sa kosovskim institucijama, čak i posezanjem za nasiljem i pretnjama.
Bez pomoći autoriteta Srpske liste i njenih "korektivnih" sredstava, Kurtiju bi verovatno bio onemogućen ulazak u centre oblasti sa srpskom većinom, ili bi ga u najmanju ruku na sastanku  dočekala samo šačica Srba.
Diktiranje brzine integracije jedini je najvažniji posao koji Srpska lista ima i ona neće dozvoliti da Kurti to dovede u pitanje.
Pored toga, bez obzira na brojne navode o izbornim prevarama i pritiscima na birače u područjima sa srpskom većinom, sve dok kosovsko tužilaštvo i policija ne sprovedu ozbiljniju akciju, rezultati izbora biće nesporni. Ti rezultati, takvi kakvi su, šalju jasnu poruku – jedini politički predstavnici kosovskih Srba su oni iz Srpske liste.
U parlamentarnoj demokratiji u kojoj političke predstavnike biraju građani neposredno, izvršna vlast ne može sebi priuštiti bojkot tih predstavnika, bez rizika da dalje izoluje jedan deo birača koji su ih izabrali. Čak će i najžustriji protivnici Srpske liste i njihovih metoda to braniti kao princip. Na Kurtiju nije da osporava izbor političkih predstavnika i traži one koji bi po njemu bili primereniji partneri u srpskoj zajednici.
Sa druge strane, pod pretpostavkom da će se Kurti i Srpska lista nekako složiti da sarađuju i započeti ovaj dijalog, ostaje pitanje šta bi bile teme i agenda ovog dijaloga. Kurti je do sada bio nedorečen u vezi sa ovom idejom, nikada nije ponudio nikakav okvir ovog unutrašnjeg dijaloga a poljoprivrednici i njihove nedaće sa subvencijama i troškovima rada, su zapravo jedina ciljna grupa koju je Kurti imenovao.
Bez obzira na to, čini se da je sa ovim pristupom na pravom putu. Najbolji način za otvaranje zajednica i uspostavljanje novih veza je ekonomska saradnja. Ali da bi to učinio, Kurti će morati da otkloni višegodišnju štetu koju je načinio svojim nacionalističkim narativima i nizom kampanja bojkota protiv Srbije, a koje su rezultirale efektom prelivanja na ekonomsku integraciju kosovsko-srpskih proizvođača.
Ekonomski nacionalizam među potrošačima i dugotrajne poteškoće kosovsko-srpskih proizvođača da prodru na kosovsko tržište, izvan srpskih područja, bili bi visoko na listi zahteva zajednice.
U uskoj vezi sa ekonomskim razvojem bila bi pitanja uzurpirane imovine i kašnjenja u izvršenju odluka Kosovske agencije za imovinu, u slučajevima koji uključuju srpsku zajednicu.
Ostala pitanja, u zavisnosti od branše sa kojom bi buduća vlada Kosova razgovarala, bi verovatno uključivala razgovore o pravu na obrazovanje prema programu nastave i učenja srpskog ministarstva, jezičkim pravima i, što je najvažnije, pravima verskih zajednica.
Potonje bi pokrenulo pitanje odbijanja lokalnih vlasti u Dečanima, da sprovedu odluku Ustavnog suda o potvrđivanju vlasništva Manastira Visoki Dečani nad 24 ha zemljišta u njegovoj blizini, kao i tekuću tužbu između Univerziteta Priština i SPC nad Crkvom Hrista Spasa u kampusu univerziteta.
Iako je teška za sprovođenje, Kurtijeva ideja o unutrašnjem dijalogu bila bi korisna po zajednice, međutim, uveren da veći deo zahteva zajednice diktira Beograd, Kurti bi mogao da se iznenadi kada sazna da je Beograd zapravo sputavao težnje zajednice za samoregulaciju i autonomiju, a ne da ih je još više podsticao.
---
O autoru: Milica Andrić Rakić je u sektoru civilnog društva od 2015. godine. Radila je kao istraživač i analitičar praktičnih politika za brojne nevladine organizacije i konsultantske kompanije do 2018. godine kada je postala novinarka. Kao analitičar praktične politike, intenzivno se bavila sprovođenjem pravnog okvira koji se odnosi na nevećinske zajednice na Kosovu, posebno pitanjima pristupa dokumentima i slobode kretanja, obrazovanja na srpskom jeziku i sprovođenja Briselskog sporazuma. Milica Andrić Rakić trenutno radi kao rukovodilac projekta u Novoj društvenoj inicijativi.
Ovaj autorski tekst podržao je institut Demokratija za razvoj (D4D), kao deo projekta pod nazivom "Put ka evropeizaciji: partnerski pristup" koji finansiraju Fondacije za otvorena društva.
Stavovi izraženi u ovom autorskom tekstu predstavljaju stavove autora i ne predstavljaju nužno stavove Fondacija za otvoreno društvo ili Demokratije za razvoj (D4D).