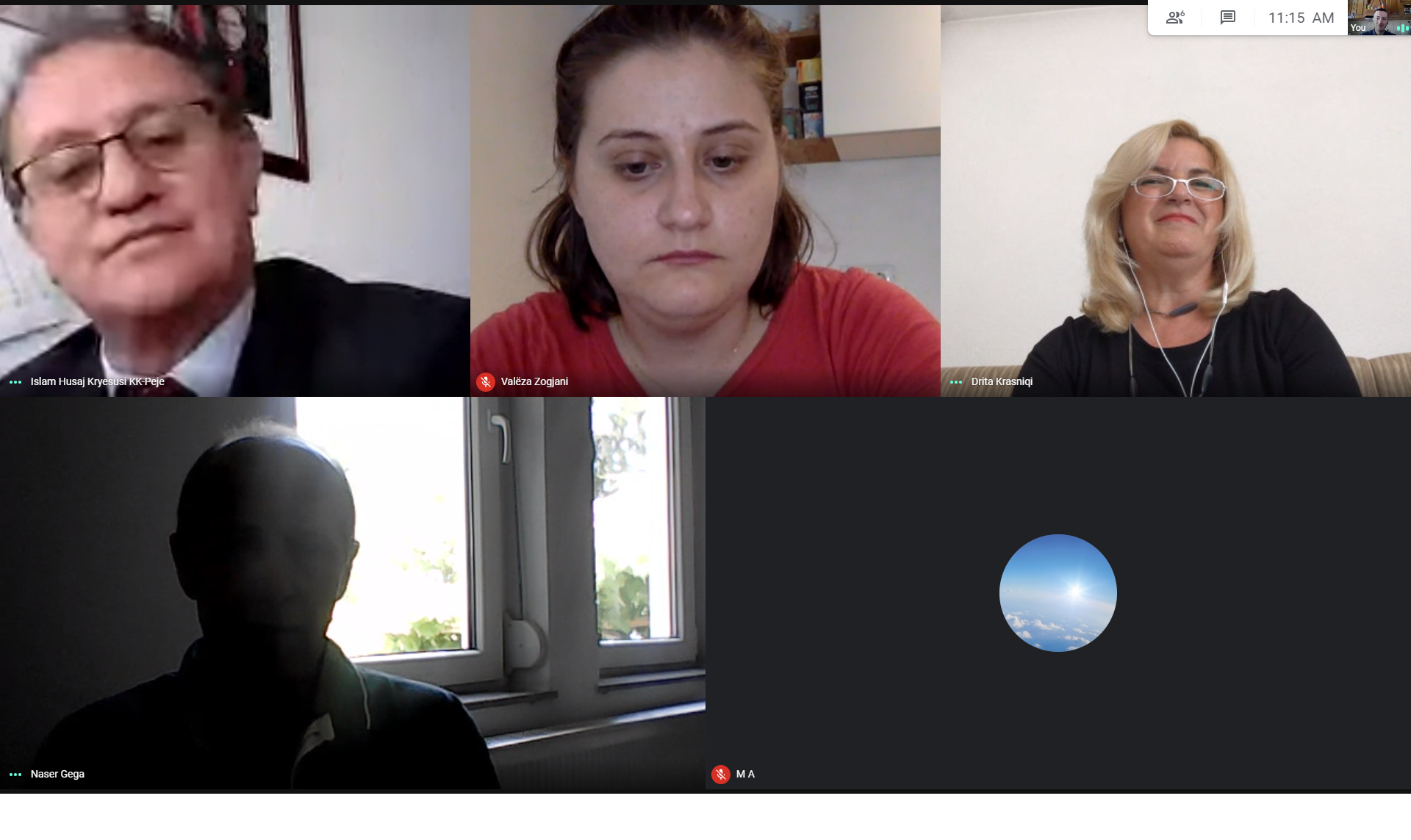 Democracy for Development institute (D4D) has organized an information session with members of municipal assembly of Peja on the good governance principles, with focus on transparence and accountability.
During the meeting, same as the municipal assembly members of other municipalities in previous meetings, were informed more about the good governance platform (goodgovernance.info) as a tool that can be used to learn more about the duties and responsibilities of municipal assembly members, directors and mayor of the municipality, as well as the responsibilities that they have towards the citizen that voted them into those roles. Likewise, as part of the meeting, municipal assembly members were briefed about the Kosovo We Want platform, its purpose and the work done during the last two years in the framework of the main pillars of the platform. Lastly, there was a focused discussion on the work of municipal assembly members, finished and unfinished work of the municipality, as well as the main issues of the Municipality of Peja.
Participants of this virtual meeting emphasized the good cooperation that they have with the chairperson of the municipal assembly of Peja, for whom they had positive remarks on his great and facilitating work often for the members of the municipal assembly, regardless of their political subject affiliation.
Aside from their party differentials, the cooperation between municipal assembly members is alright, although it was emphasized that they have to be more active in executing their duties and responsibilities.
As for the transparence and accountability of the Municipality of Peja, they stated that all public documents that pass the vote at the Municipal Assembly are published in the digital platforms (website, social media, etc), although it was noted that due to some technical issues there were cases when the uploaded documents were removed from the website, thus creating issues for citizens to access those public documents.
Meanwhile, as for consulting with citizens about the work of the Municipality of Peja, the participants declared that the municipality has held over six (6) meetings with citizens in the last year, where one of the topics discussed was the budget plan of the Municipality of Peja and the chances of combating the pandemic situation that was caused by COVID-19. From these meetings, a high percentage of citizen comments were taken into consideration by the Municipality of Peja.
In addition, municipal assembly members emphasized the mayor's readiness to be transparent and accountable, because in the last year he reported five (5) times in front of the members of the Municipal Assembly of Peja about the finished work and those still ongoing by the executive.
This virtual information session was organized in the framework of "Accountable and transparent local governance" project, as part of the Kosovo we Want program, implemented by Democracy for Development institute, with financial support by Friedrich Ebert Stiftung (FES) in Pristina.