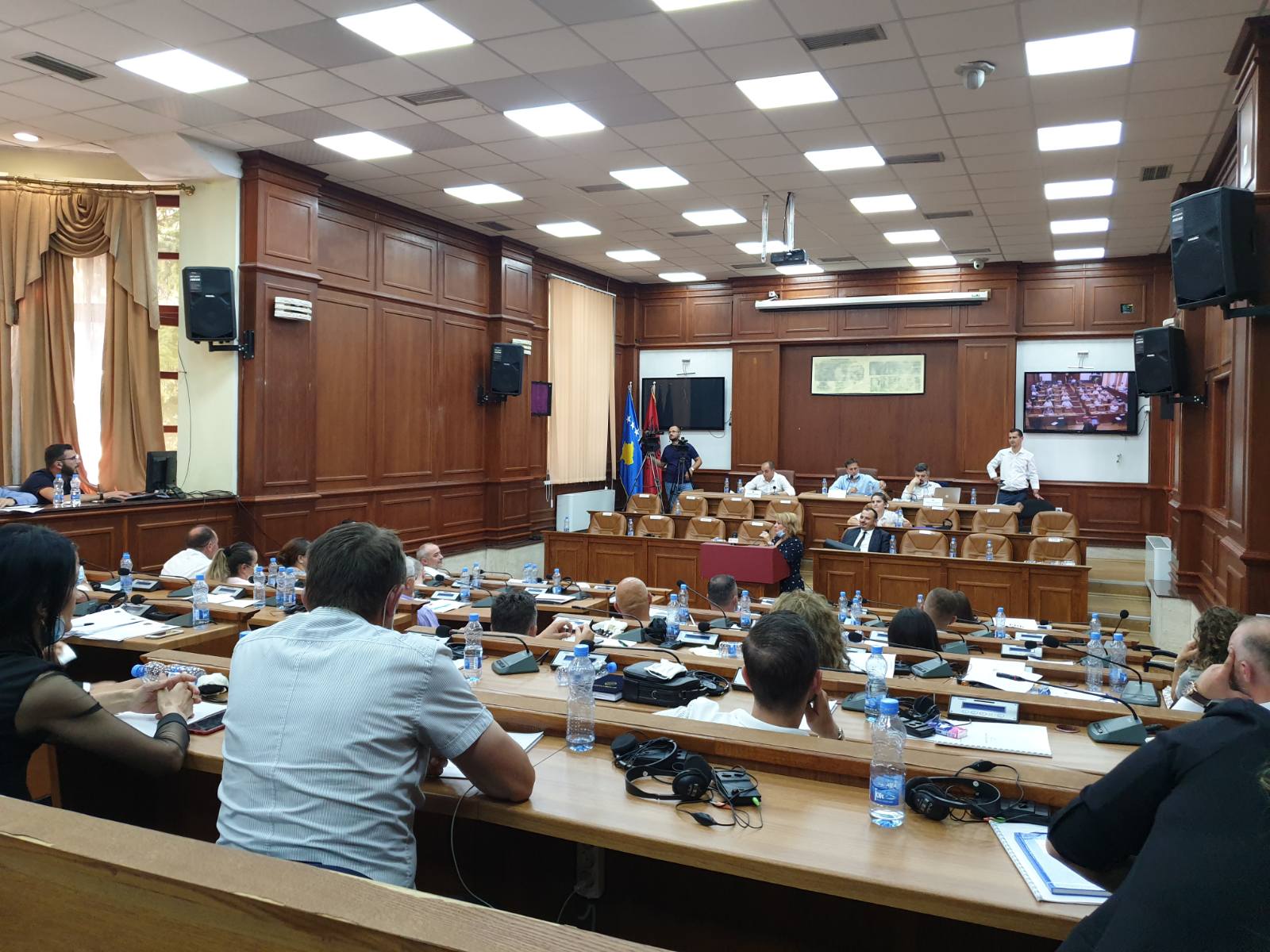 Members of the Municipal Assembly of Prizren unanimously voted the Work Plan during the regular meeting of the Municipal Assembly of Prizren, where the 13th point of discussion agenda was the Municipal Work Plan to achieve equal gender representation 2020-2023.
The initiation, drafting and approval of this work plan has been made possible thanks to the initiative and cooperation of women member of the Municipal Assembly of Prizren, in the framework of the "Beyond numerical party: Empowerment of women assembly members in local governance" project, implemented by Democracy for Development (D4D).
Through this work plan, Municipality of Prizren with ensure that gender equality with be guaranteed at all structures, institutions, policies, procedures, practices and programs of the Municipalities and will undertake this initiative as an obligation coming from local and international legal framework to achieve gender equality with which they seek:
Creating equal opportunities for participation and financial benefit and improvement of social wellbeing.
Enhancement of gender equality, removing gender inequality and stereotypes.
Enhancement of execution of rights in decision-making.
This plan was drafted taking into consideration instruments, legal framework, and main international and national policies that ensure gender equality and economic empowerment of women.
D4D institute thanks all women member of Municipal Assembly of Prizren for their continuous engagement, cooperation and advocacy for the greater good and their commitment in exterminating the gender inequality in the country.
This project is supported under the Engagement for Equity – E4E, financed by the United States Agency for International Development – USAID and supported by the Advocacy Training and Resource Center – ATRC.