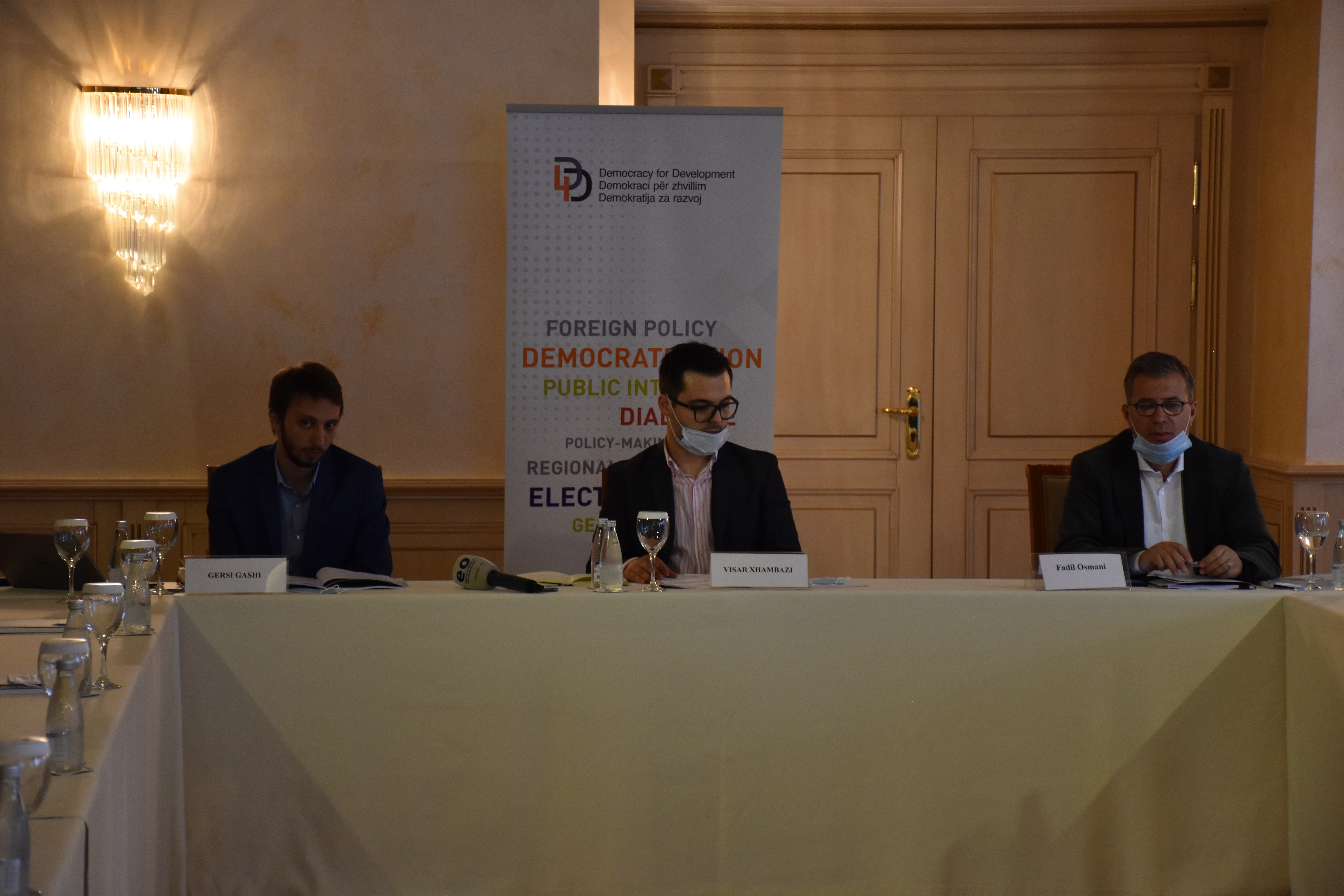 On 30 June 2020, D4D organized a conference to launch a policy paper titled: "Labor Mobility: A bottom-up approach".
The paper examines the topic of migration for economic purposes and offers specific recommendations for the Kosovo Institutions and the European Union for the purpose of preventing brain drain and minimizing the possibility of experiencing a demographic crisis in Kosovo.
The paper analyses Kosovo's context and trends in the labor force, provides case models of how labor demand-supply can be affected by new policies, and how a regional approach by the Western Balkan countries is needed. Mr. Gersi Gashi, the author of the paper, presented key findings and recommendations during his presentation.
On the other hand, Mr. Fadil Osmani from the Employment Agency of the Republic of Kosovo stressed the importance of the paper and provided an overview of how the Agency is tackling the issue of migration.
This launch of the policy paper was organized by D4D Institute, as part of the project "Track 2 to Europeanization: A Partnership Approach," supported by the Open Society Foundations.