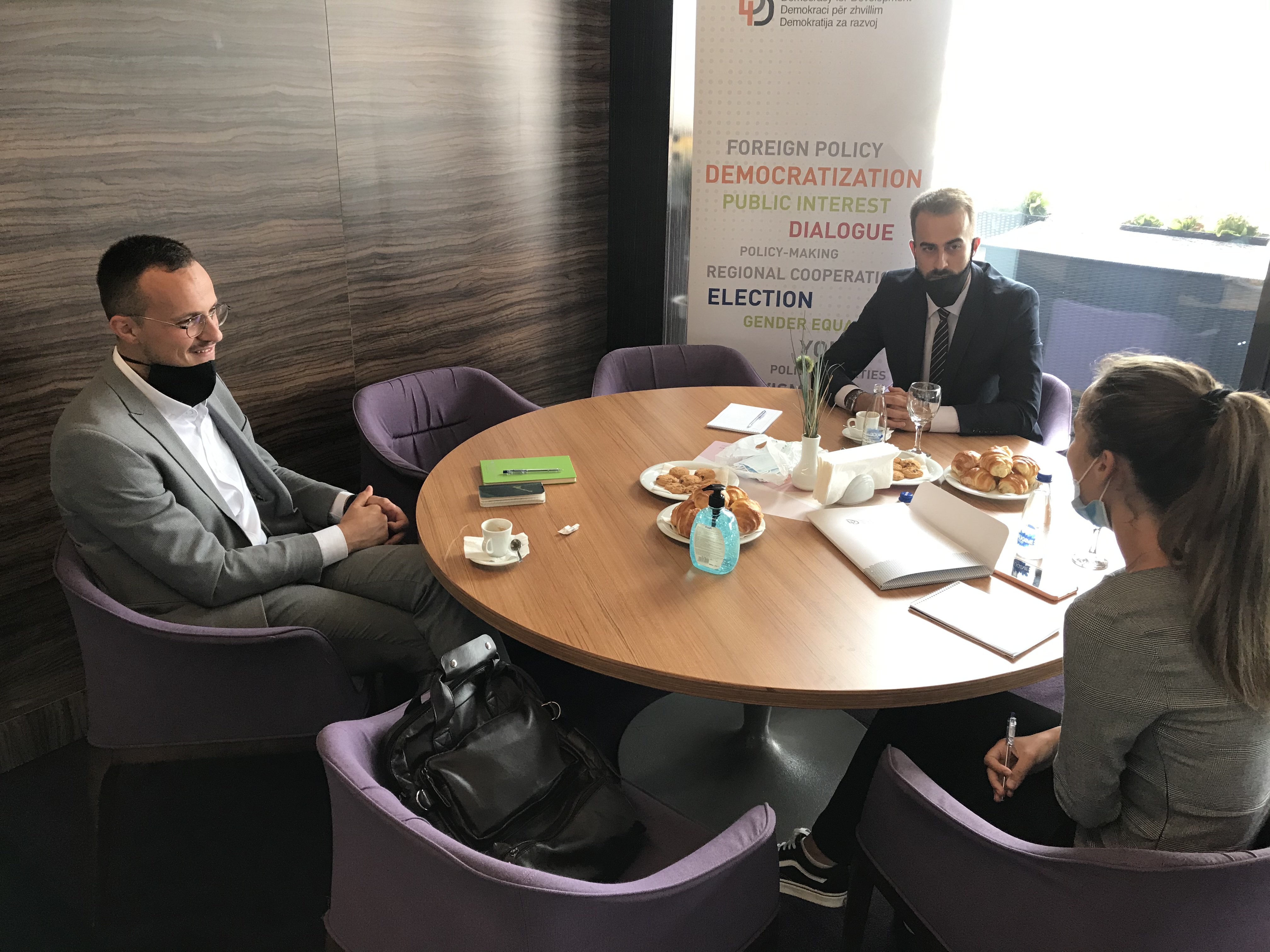 Democracy for Development Institute (D4D) is continuing to work closely with MPs.
Today, on August 25, 2020, was held the meeting with the deputy Alban Hyseni from Levizja Vetevendosje (LVV). During this meeting was discussed the transparency and accountability of MPs to citizens. The overall purpose of holding this meeting was also to identify key obstacles in the Kosovo Parliament and provide recommendations to increase efficiency and inclusiveness.
This activity was realized within the project "Revitalization of the Kosovo Parliament through addressing key obstacles" with support from the Heinrich-Böll-Stiftung (HBF).