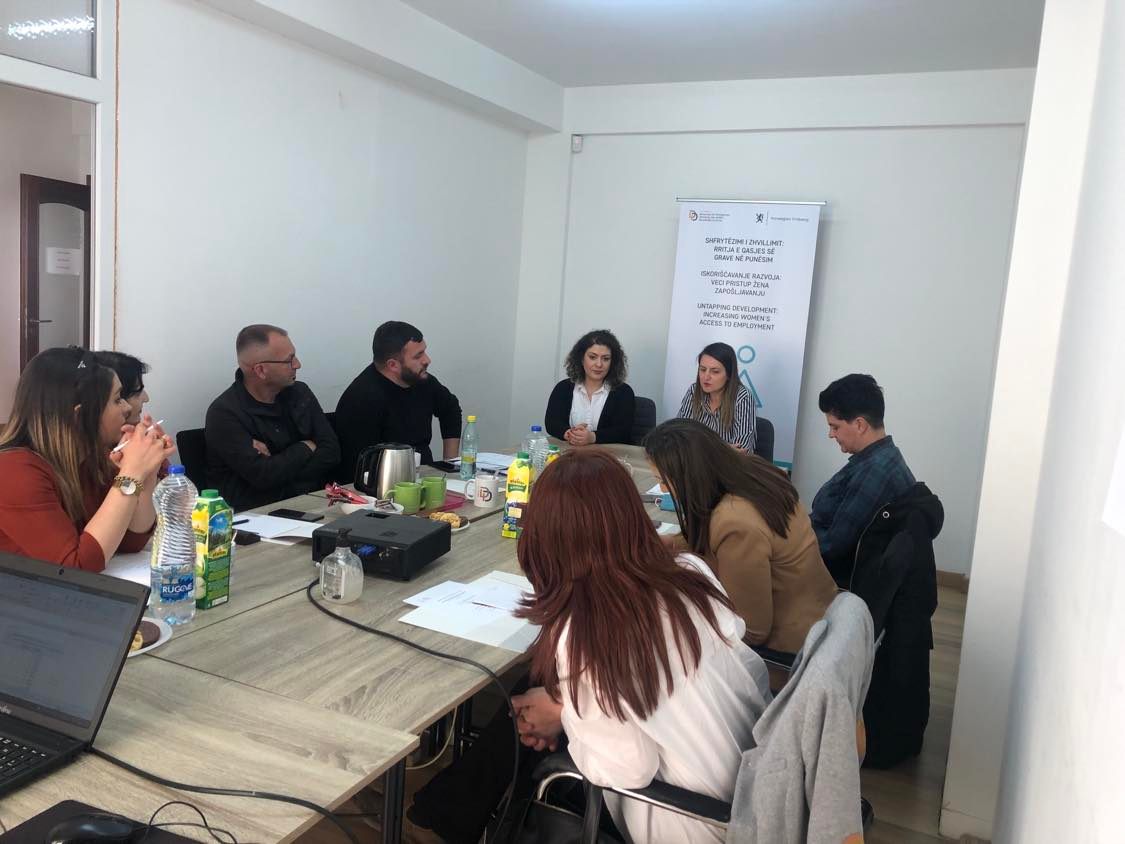 Today, 30th of March, 2022, the Grant Awarding Ceremony was held within the project "Untapping Development: Increasing women's access to employment", financially supported by the Norwegian Royal Embassy in Prishtina. 
This project, which aims to advocate for increasing women's participation in the labor market in Kosovo as a key factor for the overall development of society and the country, through small grants to organizations at the local level, aims to activate women at the local level and increase their active participation in the labor market.
Grant recipient organizations are as follows:
NGO "Së bashku" – the supported project aims to engage women and girls in support of people with disabilities, through training and other activities in the field of cultivation of flowers, fruits and vegetables. This project, in addition to the inclusion of women, aims to provide support and inclusion for people with disabilities in social life in the Municipality of Mitrovica.
Beekeepers Association Deçan– the supported project aims to increase the employment of women in the beekeeping sector, as a potential sector for development. This project will provide training including the theoretical and practical part in the field of beekeeping for women in the Municipality of Deçan.
NGO "Domine" – the supported project aims to support women through training in the processing of various jewelry, preparing them for starting a business and marketing the products created in the market. Therefore, this project will identify and reveal the potential of women entrepreneurship in the Zupa-Reqana Region.
Women's Association 'Fati'- the supported project will support girls and women from rural communities, to support ideas and talents in the preparation of pastries. The purpose of this project is to support the ideas and talents of women and girls in the field of confectionery, to increase the participation of women in this business sector. 
Organization "Kosova Kadin Girisimciler Dernegi" – the purpose of this project is the involvement of women from all ethnic communities in the Municipality of Prizren, in the creation of handmade artisanal decorations and other handicrafts, through their involvement within the activities of the organization, and various trainings in this field.
D4D Institute will provide support and mentoring to beneficiary organizations during the implementation of their projects in order to increase their capacity in the implementation of other projects which contribute to increasing women's access to employment.
*This project is supported by the Royal Norwegian Embassy in Prishtina