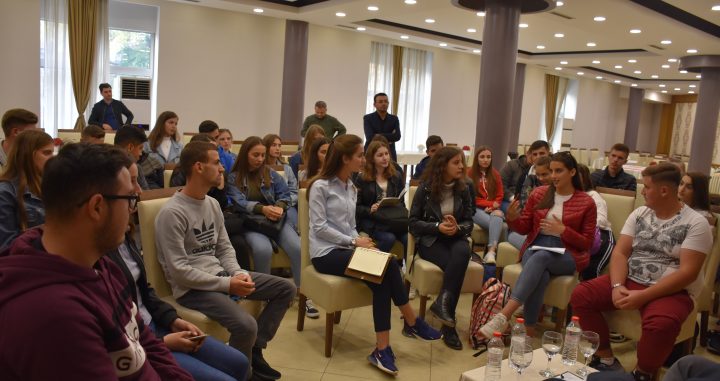 Youth activism is a feature that characterizes the youth of the Municipality of Suhareka. In order to discuss the support for youth initiatives, a salon with the topic: "Youth of Suhareka's Municipality: How much are youth initiatives being supported?", was held.
During this discussion, youth had the opportunity to become more familiar with the work being done to their benefit. The supply of schools with laboratories, support in various sports activities, the evaluation of volunteer work were just some of the points discussed in this salon. Pointing out that youth are the future of the country, the panelists emphasized that they should be allowed to participate in any activity.
On the other hand, the willingness of youth for youth initiatives is supported by the municipality, providing them with better conditions in order to develop these initiatives.
Part of the panel in this salon were: Bali Muharremaj, Mayor, Municipality of Suhareka; Beqir Berisha, Director, Directorate of Culture, Youth, Sport and Migration as well as Saranda Bajraktari, President, Youth Assembly, Suhareka while moderated by Jetmira Zeka, Project Officer, Democracy for Development.