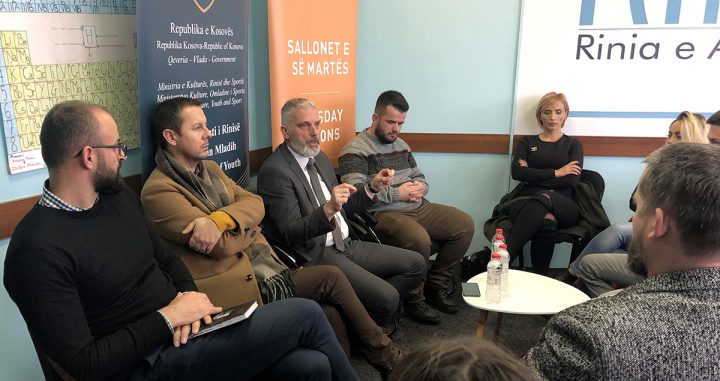 Youth activism and the role of the municipality in providing opportunities for youth activities were some of the points discussed at the Salon with Youth with the topic: "Youth of Mitrovica Municipality: How to stimulate participation in youth activities?", which was held on 12 December in the Municipality of Mitrovica.
Youth activities play an important role in awareness and activating youth and therefore the role of the municipality is very important in this regard. During this discussion, among other things, the panelists emphasized that activities which promote youth work must have the support of municipal institutions in order to engage as many young people as possible. Meanwhile, the participants expressed the need to have a larger budget for the youth department in order to enable them to fulfill their demands.
The spirit of tolerance and cooperation without distinction is what should characterize youth in order to succeed in organizing and implementing youth activities.
Part of the panel in this salon were: Feim Hoxha, Director of Youth Directorate, Ministry of Culture, Youth and Sport; Faruk Mujka, Vice-Mayor, Municipality of Mitrovica; Abedin Pllana, Youth Officer, Directorate of Culture, Youth and Sport such as Liridon Kurti, Chairman, LYAC Mitrovice.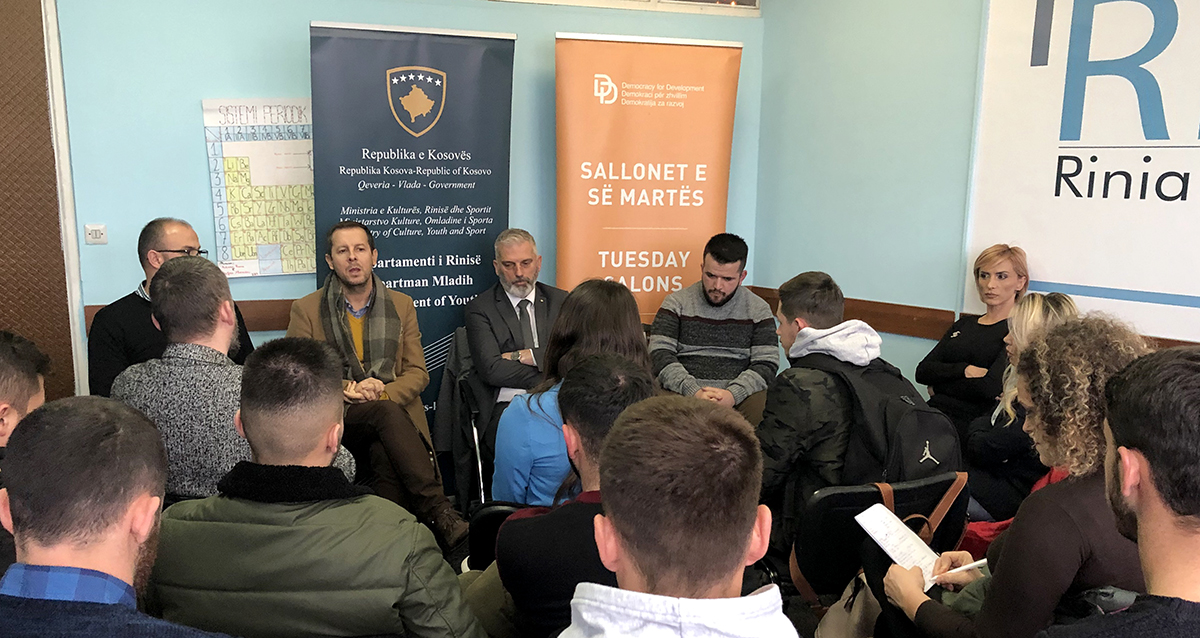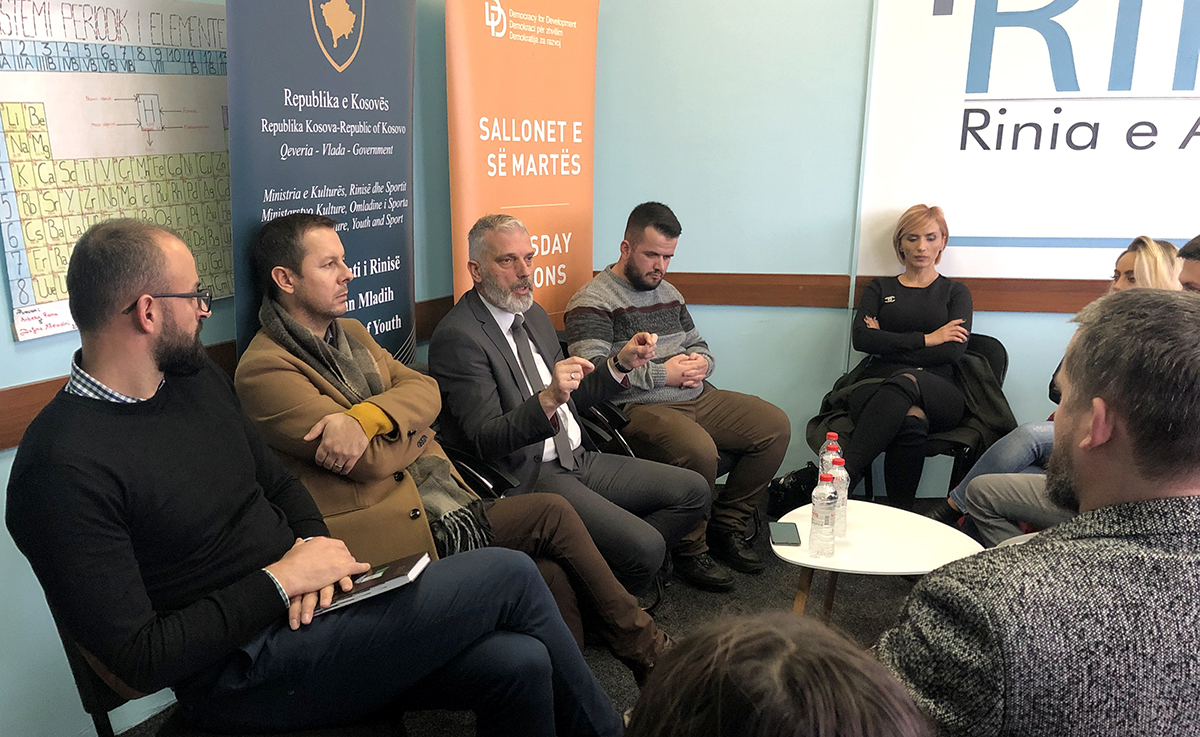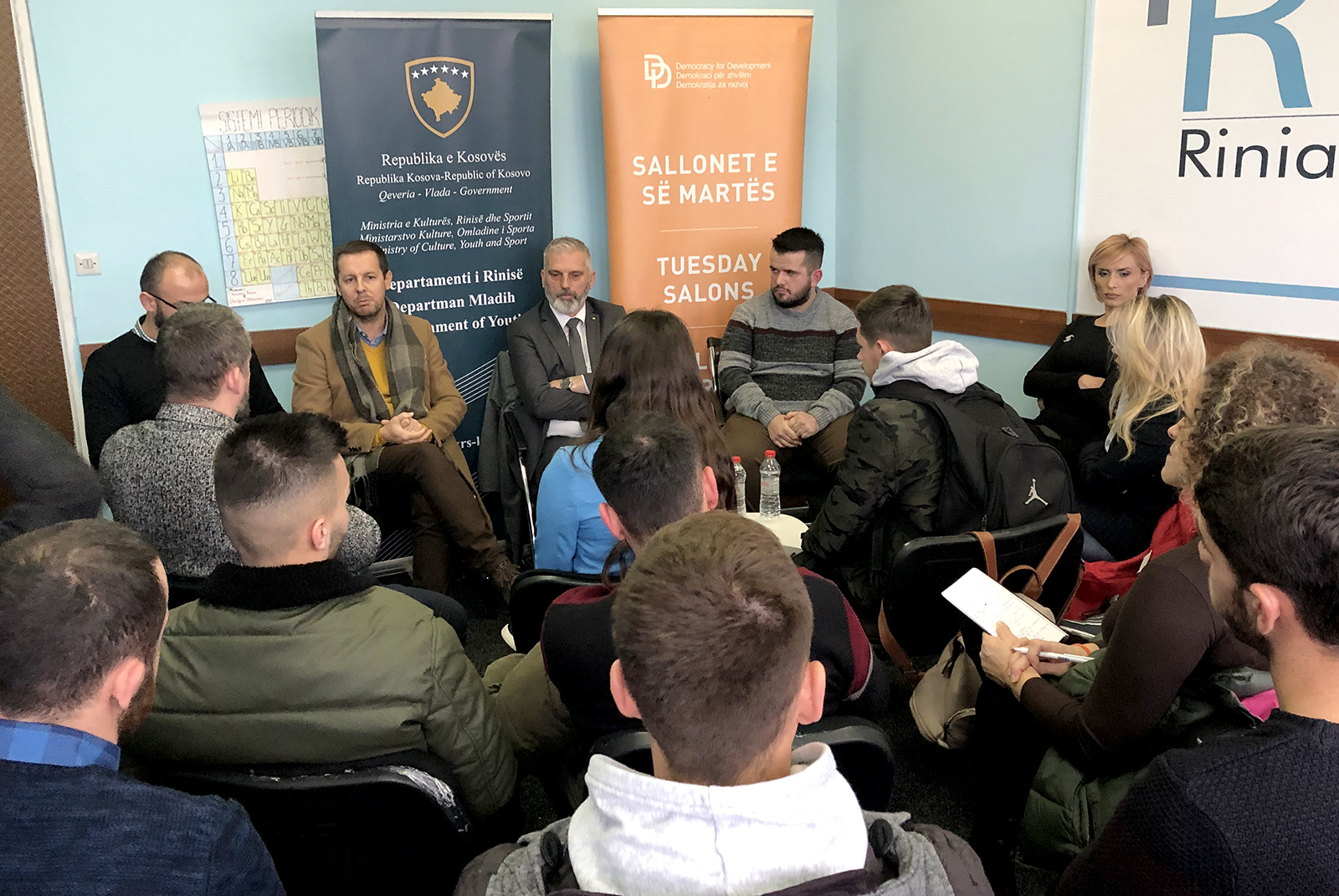 This salon is supported by the Ministry of Culture, Youth and Sports of the Republic of Kosovo.