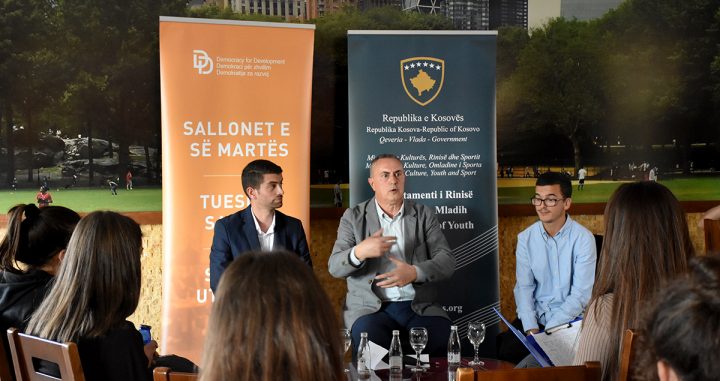 To realise a successful work, cooperation is always needed. But the question is how much conditions are being offered to youth in order to realise these works. These were some of the highlights of the Salon with the Youth: "Youth of Istog's Municipality: How much conditions are being offered to them to realise youth's activities?"
The youth had the opportunity to discuss together about the youth activities taking place in their municipality. On the other hand, they were invited to be more persistent in their requests as they would thus obtain more assistance from the Municipality. Another topic of discussion was the quality of projects where emphasis was placed on the reasonableness and clear goals that their project proposal should have.
At the end of this discussion, the panelists encouraged youth to have the will to develop youth activities, where the help from the municipality would not be lacking, as on this way they would enable benefits for society in general.
Part of the panel in this salon were: Agim Ademaj, Vice-Mayor, Municipality of Istog; Drin Sadikaj, Director, Culture, Youth and Sport Directorate as well as Blendor Isufaj, Chairman, LYAC Istog. The salon was moderated by Altiana Zogaj, Secretary, Istog Youth Assembly.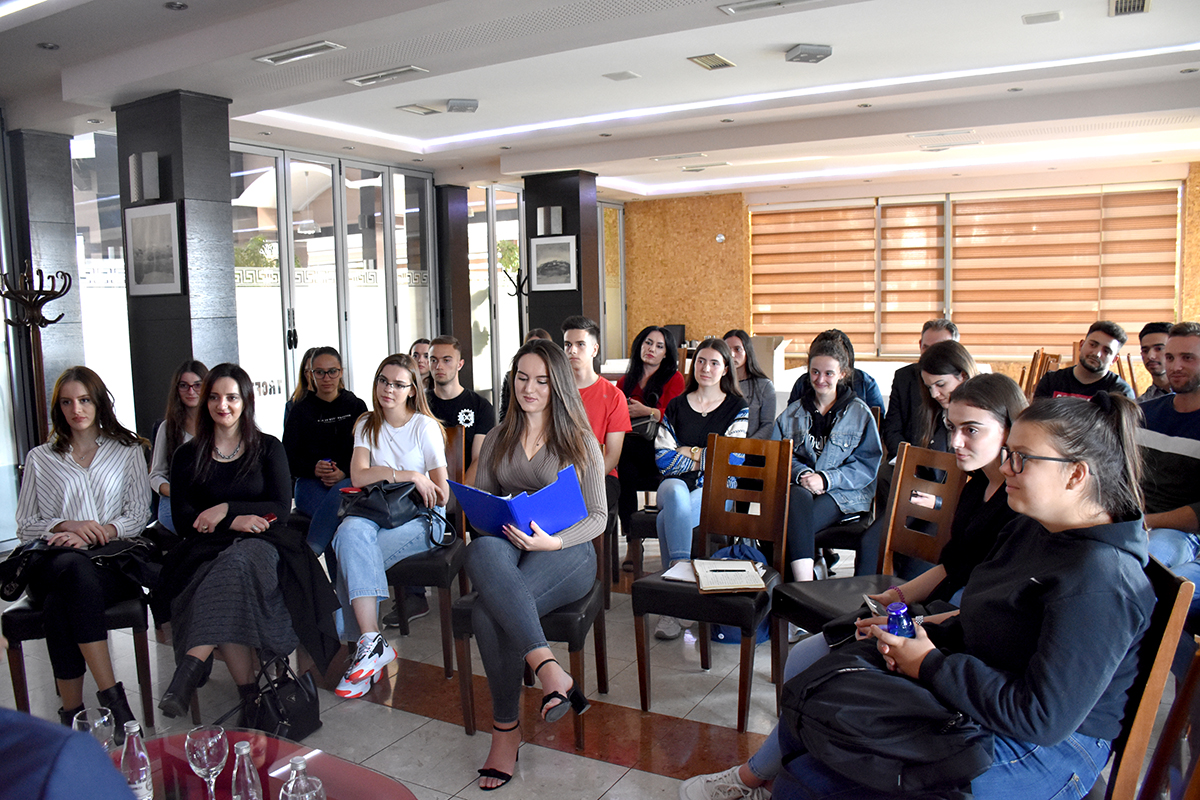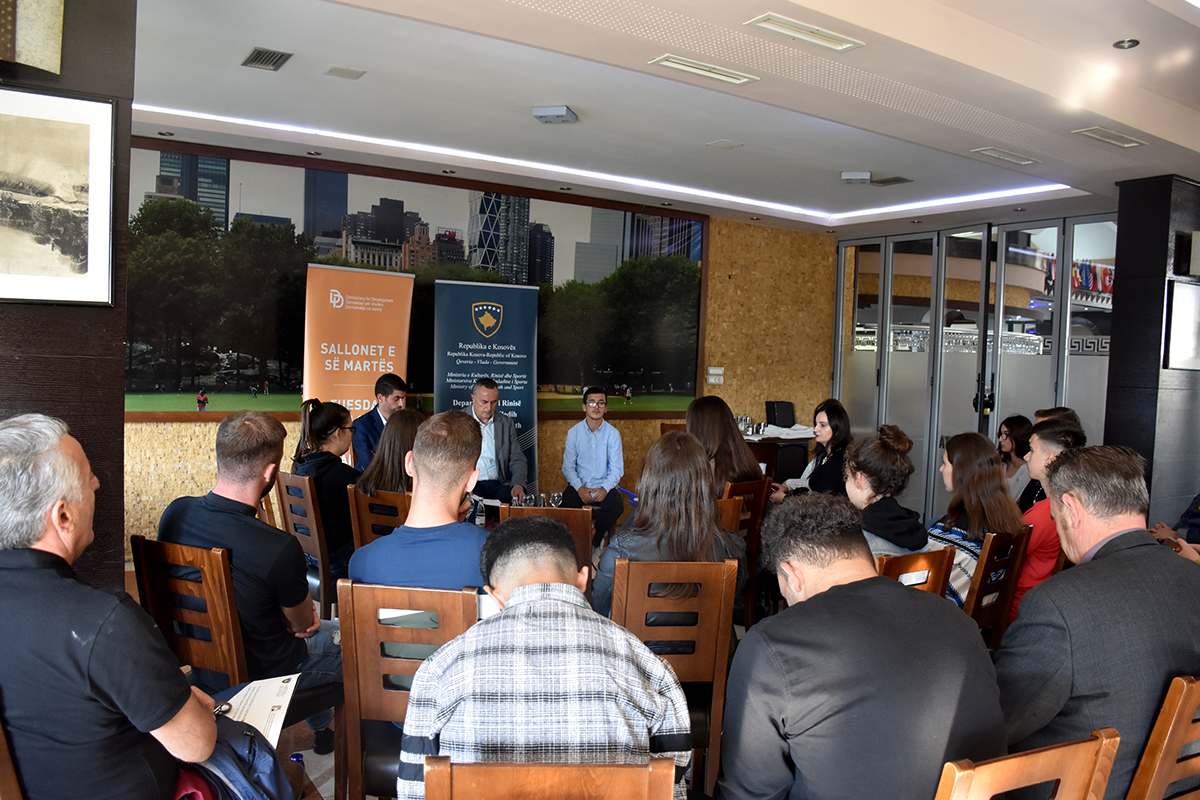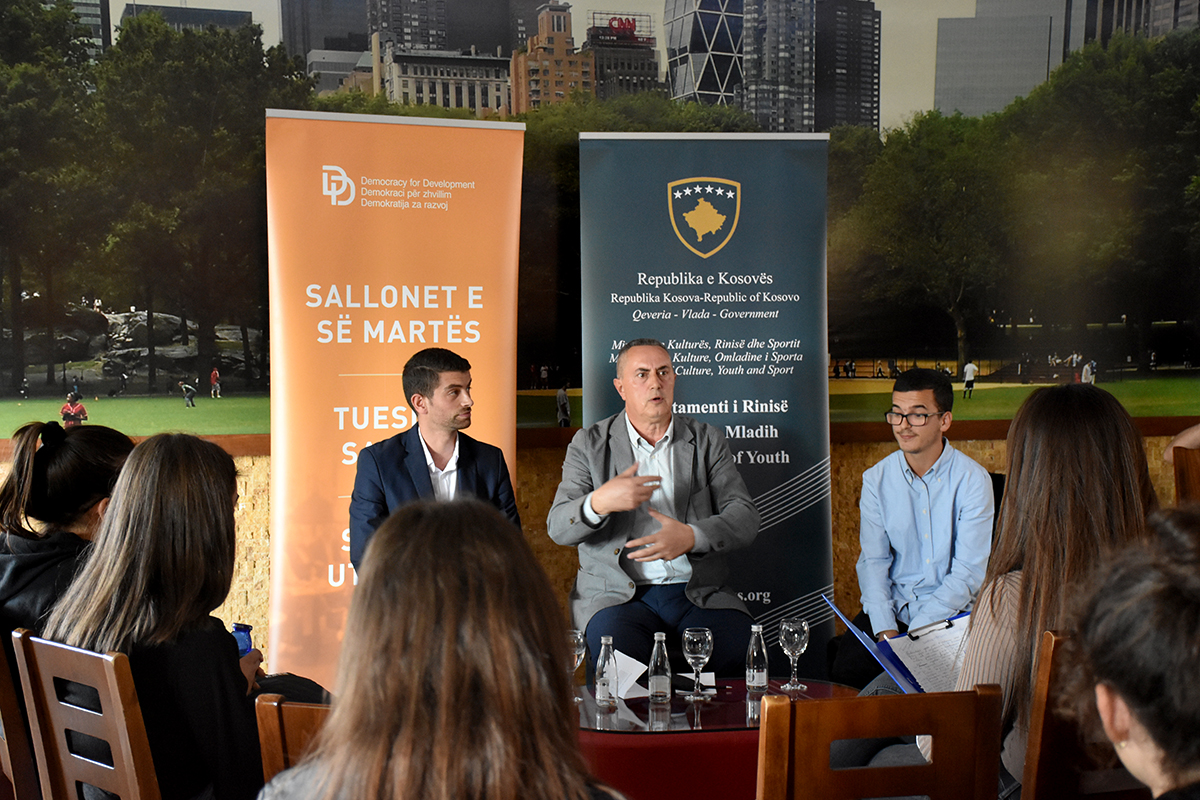 This salon is supported by the Ministry of Culture, Youth and Sports of the Republic of Kosovo.