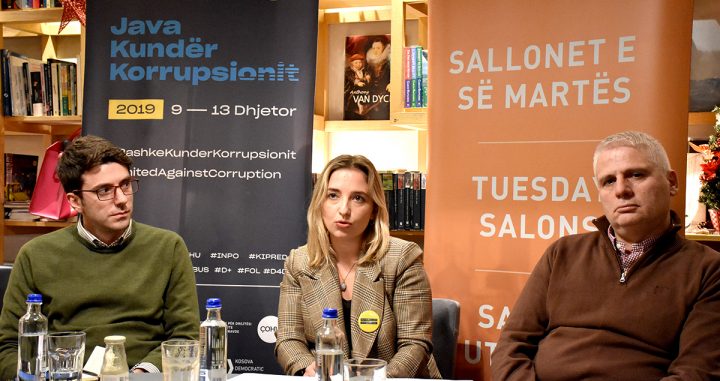 Whistleblowers are persons who warn or report on corruption affairs. But what exactly is happening to these people? Are they being anonymous? What is the role of the Anti-Corruption Agency? Who is being protected by the law, the whistleblowers or the corrupt "powerful"? These were some of the points discussed at Tuesday Salon with the topic: "Whistleblowers vs. Powerful: Whom does the law protect?".
It's been a year since the law on whistleblowers came into force, a law that regulates whistleblowing procedures, whistleblowers' rights, institutions' responsibilities and the channels through which whistleblowing should take place. During Tuesday Salon's discussion, it was emphasized that the problem of implementing this law has caused, among other things, a lack of political as well as social will.
The panelists emphasized that there is a lack of information on the role of whistleblowers. But in addition, there is a lack of information about the whistleblowing procedure and the mechanisms that should be used by whistleblowers in order to avoid legal infringement. Another issue that was discussed was the achievement of the establishment of contact points in most institutions but the principle of confidentiality at those contact points is still problematic as well as the lack of professionalism often of the persons responsible for them.
There is a need to strengthen the labor inspectorate, increase the number of inspectors and train the responsible persons for treating whistleblowing cases. Meanwhile, the will to fight corruption as well as inter-institutional cooperation are seen as preconditions for statebuilding and the rule of law.
Part of the panel in this Salon were: Shaip Havolli, Director, Anti-Corruption Agency; Arbresha Loxha, Executive Director, Group for Legal and Political Studies; Florent Spahija, Legal Adviser,  Kosova Democratic Institute. The Salon was moderated by Saranda Ramaj, Journalist, Koha Ditore.