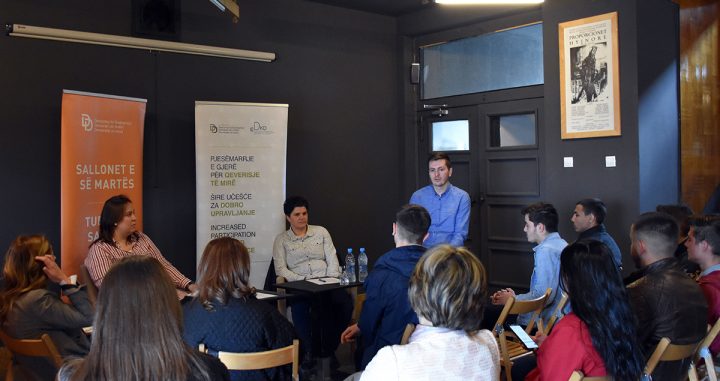 Identification and resolution of citizens' needs can be achieved through their involvement/participation in decision-making processes. Lack of cooperation between local institutions and women and youth, is one of the problems that is being faced also by the Municipality of Prizren. For this reason, Democracy for Development Institute (D4D) organized a salon in the Municipality of Prizren, with the topic "Good Governance: Are Youth and Women included in the decision-making processes?".
Part of the panel in this salon were: Dafina Alishani, Municipal Councilor, Municipal Assembly of Prizren and Linda Simitçiu, Local Council for Youth Action (KVRL), Prizren.
During this open and challenging discussion, it was emphasized that women and youth should be more demanding in their rights. In addition, the contribution and participation of citizens, especially of youth, in decision-making processes is necessary as a condition for ensuring better governance.
This discussion was organized within the framework of "Increased participation for good governance" project with financial support of Embassy of the Netherlands in Kosovo.