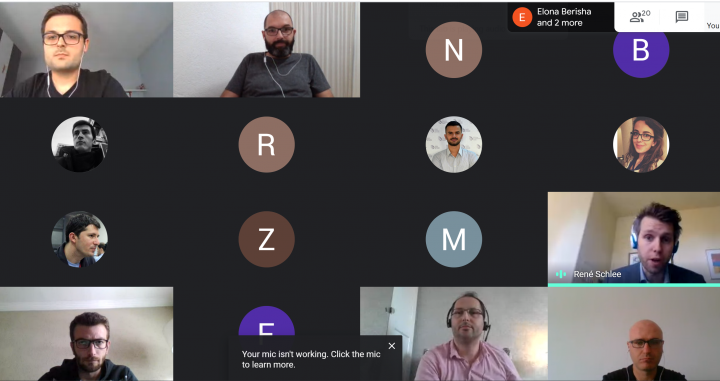 Pandemic is a globally unknown emergency where not only Kosovo, but the whole world is facing this problem. In addition to health and economic problems, it seems that this global pandemic has also shown political problems where Kosovo is not immune to these challenges too. During this period, many citizens have expressed their dissatisfaction in various forms, such as the protests on the balconies.
Kosovo is a country that still has a poor health system to cope with any outbreak such as the COVID-19 virus, so during the Tuesday Salon it was emphasized that the decision to ban/stop carrying out gatherings has been necessary in this period. Furthermore, this decision was based on the recommendations of the health authorities, so it is the health policies that have dominated. In addition, it was emphasized that despite the circumstances, social difficulties, economic, political or health crises, we must start from the premise that the right to democratic protest, civic mobilization, protest or non-violent opposition is an absolute and inalienable right. As such, the right to protest should not be restricted under any circumstances.
In the end of this discussion it was recommended that despite the current limitation of the possibility of physically gathering in the classical sense of protest, this situation should also be an alarm to be vigilant and not allow this situation to be used by any party for its own purposes. Therefore, different movements and expressions of dissatisfaction should be encouraged whenever needed.
On Tuesday, May 5, the Tuesday Salon on the topic: "Citizens' right to democratic protests during emergencies conditions and tightening measures" was held. Part of the panel in this salon were: Armend Bekaj, Senior Programme Officer, International IDEA and Taulant Hoxha, Executive Director, Kosovo Civil Society Foundation (KCSF). The salon was moderated by Visar Xhambazi, Policy Researcher, Democracy for Development (D4D) while the editorial will be written by Visar Rushiti, Policy Analyst, Democracy plus (D+).