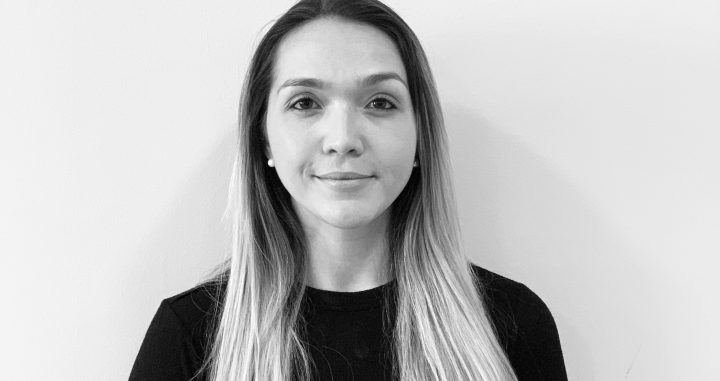 The United States presidential election has far reaching implications that extend beyond its borders. In regard to US foreign policy, the 2020 presidential election could either maintain the status quo, or change the currents. Even more specifically, concerning US-Balkans relations, the Trump administration has strayed away from Washington's typical course of action, especially as it pertains to the relationship between Kosovo and Serbia.
The behaviour and actions of many of President Trump's closest advisors and cabinet members towards Kosovo and Serbia (and Serbian lobbyist groups) this past year were different to any former US administration.
In an Election Day salon discussion hosted by the Democracy for Development (D4D) Institute in Kosovo, featured panellists Drilon Gashi, Richard Lukaj and Anila Nicklos who spoke from their homes in the U.S. on the implications these elections could have on Kosovo and the Balkans.
With the intervention of NATO in 1999, and the American troops led by President Bill Clinton, Kosovo was spared from further suffering and destruction. Since then, the US has been continuously supporting Kosovo on almost all fronts. The Government of the US was always seen as beacon of democracy to Albanians, an example to be followed by.
The first speaker of the discussion, Drilon Gashi, spoke emphatically on the elections in general, and the place they historical place they hold, as this election is without a doubt the most important election in recent U.S. history. That being said, the outcome can change some things especially in regard to foreign policy.
Gashi added that the Presidential nominee Joseph Biden will bring a personal and professional background with his focus in Kosovo; with Biden, Kosovo will see a stronger focus on freedom from Serbia, integration into the Euro-Atlantic world and European Union integration, and more importantly, a stronger commitment to protecting the territorial integrity of the sovereign state of Kosovo.
While on the other hand, if President Trump is re-elected, he will undoubtedly continue his foreign policy acts but will also continue to follow his polarized politics. President Trump has made decisions that he thought he could sell as positive foreign policy acts, but instead he has lowered the level of professional politics with these actions.
The second panelist, Richard Lukaj, echoed those sentiments, while also shedding light on another important aspect of these elections, and their implications on the Albanian cause. Albanians have been very lucky to have had strong focus and support from Washington in the past; however, he stated that Albanians currently lack the focus and agenda to economic development, strengthening security, and international participation.
Furthermore, Mr. Lukaj added that, while Kosovo has a fundamental right to its sovereignty, and there is no law that can change that, ultimately, we cannot realize any final positive action without proper lobbying for the future of US–Albanian relations.
Finally, Anila Nicklos also brought a stronger emphasis on the Albanian–American diaspora and their efforts to the discussion. She highlighted the great work that "Albanian-Americans for Biden" have done throughout Biden's campaign, and the letter of support sent to Biden's campaign from the Albanian American Organization.
More importantly, throughout her discussion, Ms. Nicklos also emphasized the importance of minority and ethnic groups in American politics; she referenced the different voting patterns in Florida between different minority groups.
The Q&A section brought out important questions from the audience that focused on American diplomacy and democracy. Additionally, questions were brought up about the removal of US army from Kosovo, a quasi-threat that was used by the Trump administration and his closest advisors such as Donald Trump Jr. and Richard Grenell. This decision was perceived as a threat to get Kosovo to behave a certain way. That being said, this should be a wake-up call for Kosovo's government to further strengthen the capacities and capabilities of the Kosovo Army to meet the level of NATO standards.
One strong sentiment that can be taken from the discussion is the fundamental need for stronger lobbying in Washington from Albanian–Americans There is a profound need to cultivate stronger relationships with whoever is in charge in the U.S. in order to better represent the interests of the Albanian community. Given the actions of the most recent U.S. administration, and the threats and strong-man tactics that Richard Grenell has attempted to use in Kosovo, it is up to the diaspora, and local citizens in Kosovo to stand up for stronger representation and respect for Kosovo's sovereignty.