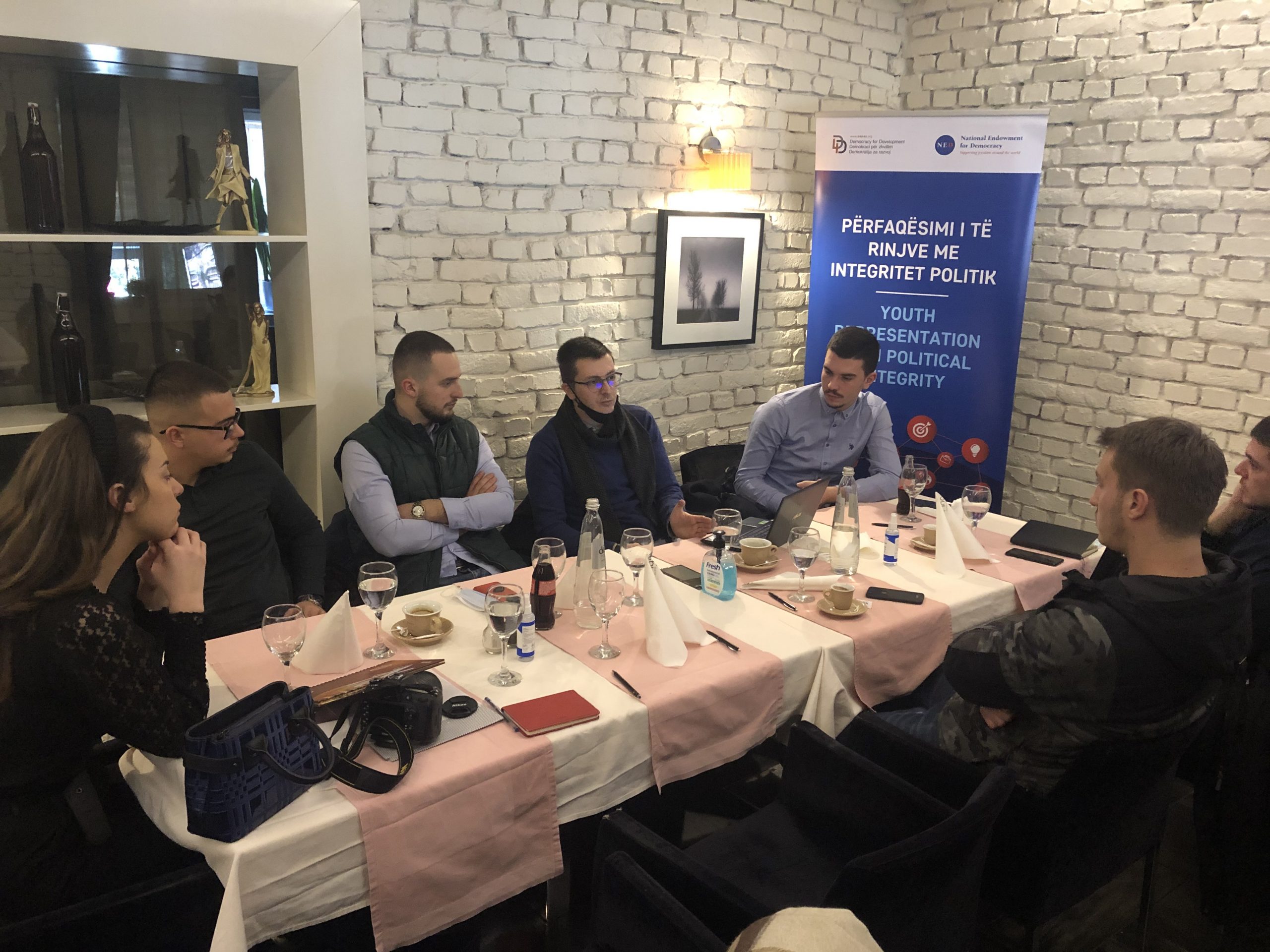 The Democracy for Development Institute continues to work closely with political subjects. This time, some collaborations are being developed with the youth of these subjects for the benefit of the community in general.
On 21st of January, was held the first meeting with young people from the Municipality of Prishtina in order to propose different ideas that can be implemented in the following months. During this meeting, different ideas were exchanged by the participants where the D4D Institute will support with a symbolic fund the development and implementation of a initiative.
D4D aims to foster collaboration among young people regardless of their ideological beliefs.
This activity was implemented within the project "Youth representation with political integrity", with support from the National Endowment for Democracy (NED).