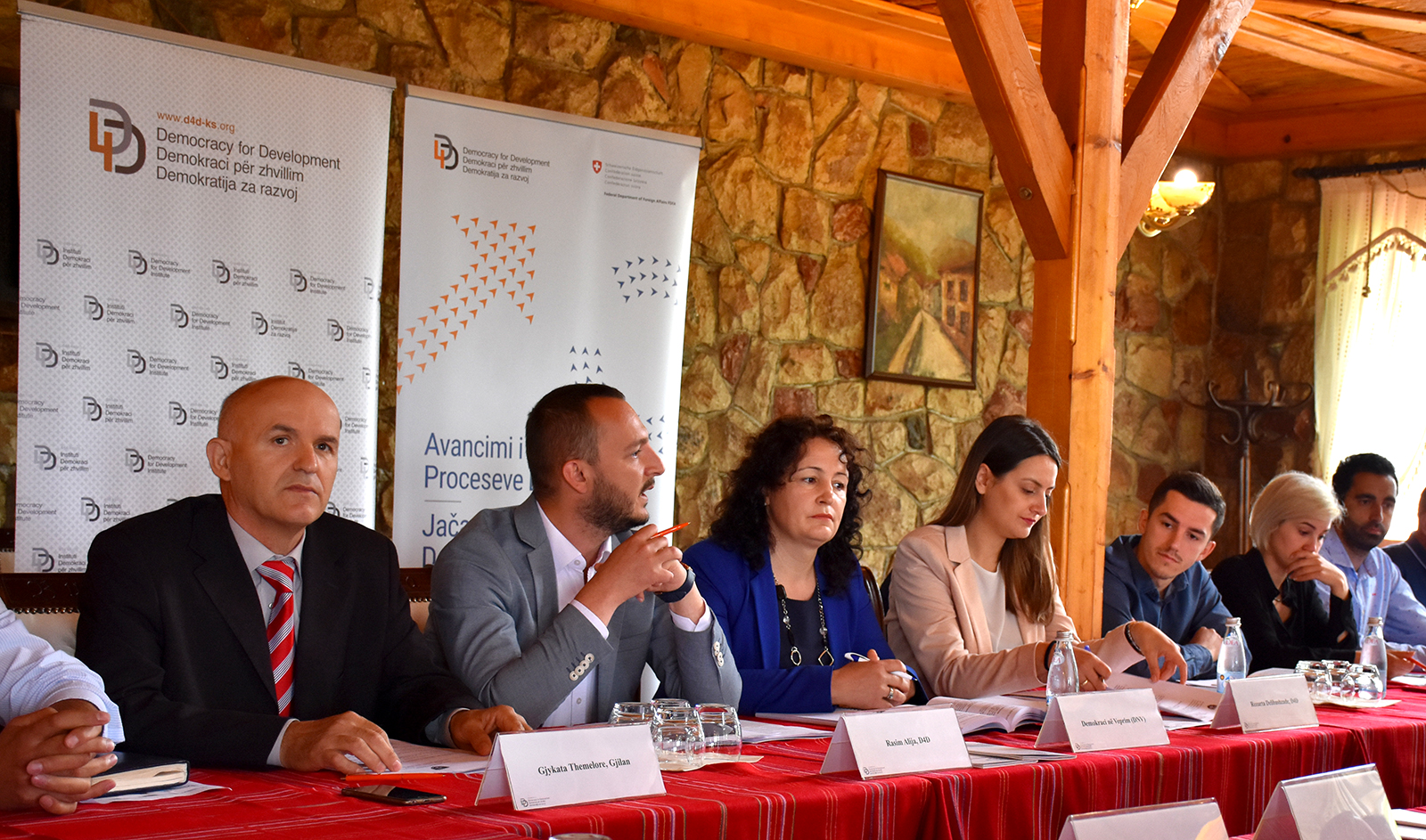 The election campaign and management of the electoral process in the election day was the focus of the discussion in the roundtable held in Gjilan on May 23, 2018.
What should be improved for the upcoming elections? Should the legal framework governing the election campaign be reviewed? Should the pre-campaign be regulated by law, or be included in the code of conduct? These were some of the questions that were addressed to the panelists during this discussion.
The election campaign, although regulated by law, has consistently followed by various issues that have exacerbated the election process. Political subjects and their candidates not infrequently have violated the rules defined by law, which resulted in fines by the Election Complaints and Appeals Panel (ECAP), as well as cases reviewed by the Basic Court of Gjilan, in cases of misuse of the right of the voting.
The need for improvement was also underlined for the temporary election staff, where recommendations were given for a more careful selection and qualitative trainings so that they could do their jobs and tasks much better in the election day, thus by identifying possible irregularities that might appear.
The purpose of the meeting was the cooperation between responsible institutions, political parties and civil society in order to identify the essential issues that would help in electoral reform.
Some of the recommendations made during the roundtable were: Implementation of the CEC Law and Rules by all electoral actors; Awareness of political entities in complying with the rules during the electoral campaign; enforce the punishment measures for electoral violations, etc.
This discussion was organized within the framework of "Enhancement of Democratic Processes in Kosovo", supported by the Federal Department of Foreign Affairs of Switzerland, through the Swiss Embassy in Pristina, implemented by Democracy for Development institute (D4D).