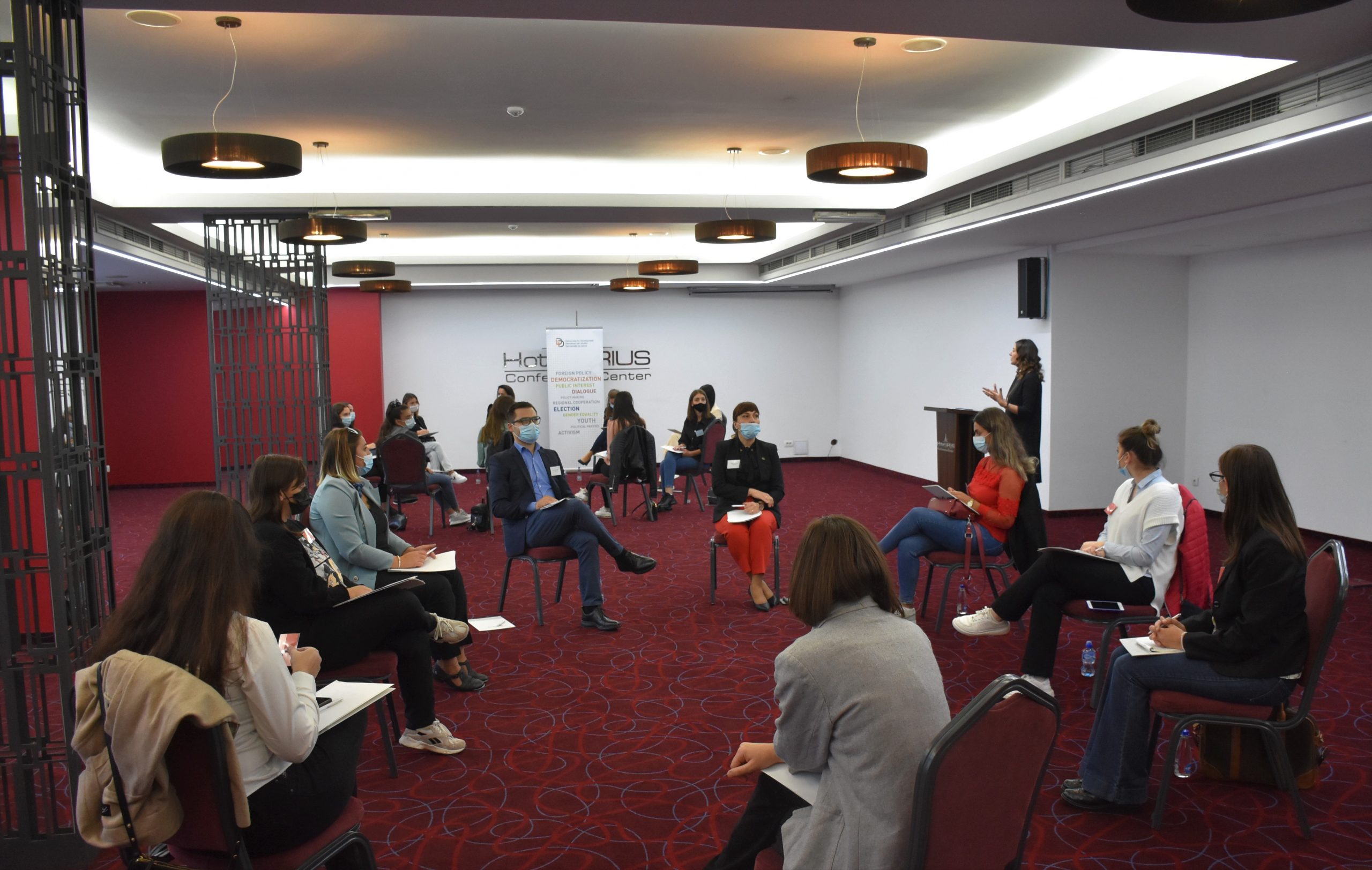 D4D Institute today held a meeting with young girls and successful women in the Business field. The purpose of this meeting was to provide young girls with the opportunity to get acquainted with the experience of successful women in the fields of service delivery, information, entrepreneurship, as a way to motivate them for labor market and orientation in career.
Women's participation in the labor market remains a concern. Even more worrying is the inactivity of women, which means women who neither work nor look for work. The Covid-19 pandemic has further hampered the activity of women in the labor market, where data from the Kosovo Agency of Statistics show that the rate of inactivity at the national level is quite high at 61.7%, with a special focus on women. with 79.2%, compared to men, 44.0%.
Therefore, networking with women and girls in the field of business, new business ideas, new lessons about management and sustainability in the labor market, are very important at this stage when we are facing the Covid-19 pandemic.
Part of the panel at this meeting were Melita Ymeraga, Melita & Partners; Ardiana Pajaziti, Kultplus & Kultplus Caffe Gallery; Arbnora Gosalci, Ulpina, Blerina Mati, B Ideas.
This meeting was held in the framework of the project "Support for women affected by the COVID-19 pandemic in the labor market" Supported by the Balkan Trust for Democracy (BTD).