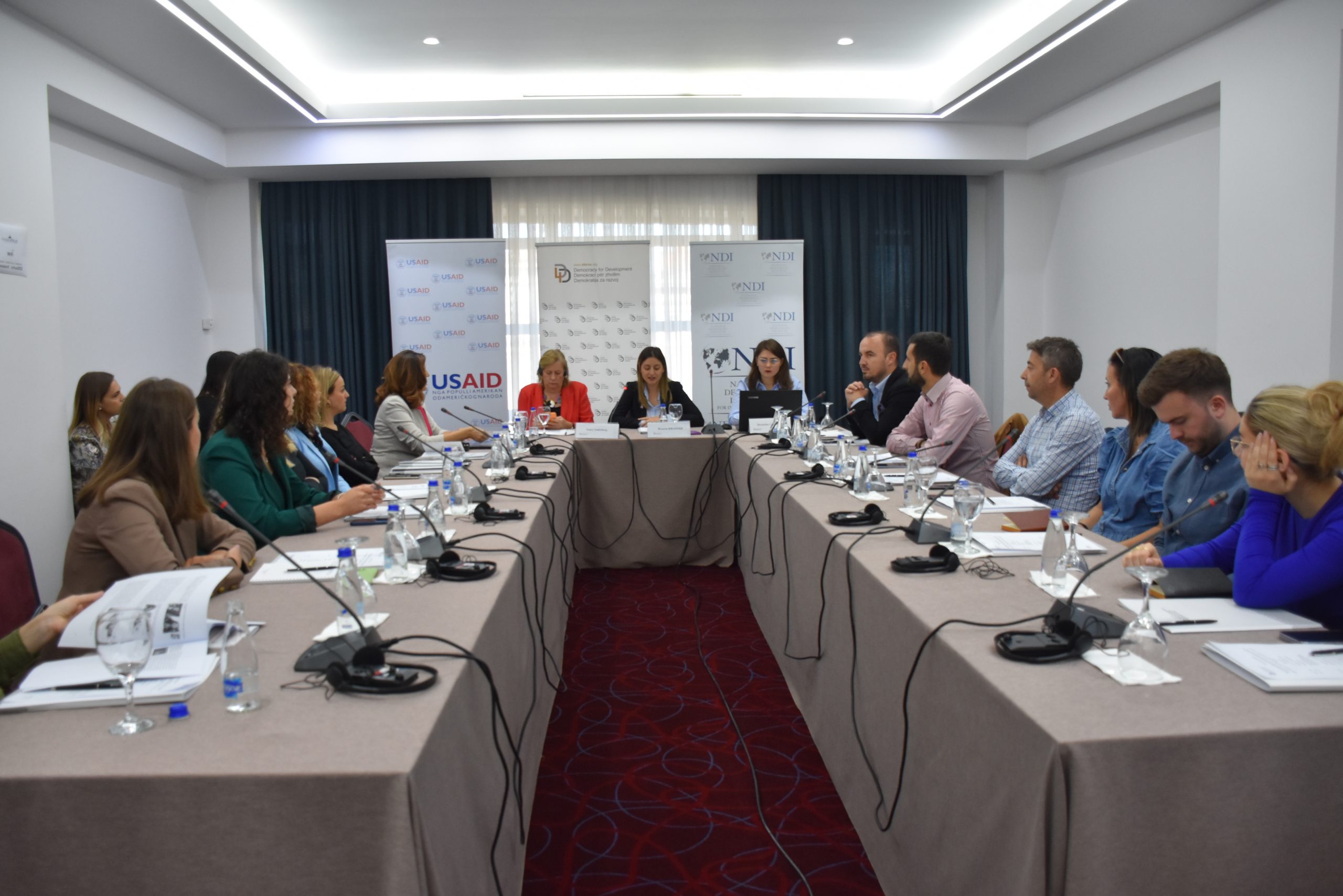 In the framework of the project "Fighting disinformation and restoring citizens' trust in the media", a conference was held on the topic: Information disorders: Its impact on informing citizens, organized by Democracy for Development (D4D), with the support of NDI- and USAID in Kosovo.
In this forum, two research papers were launched: "The news monitoring report with information disorder- What impact did portals and social networks have from July to September" and "The impact of events in Europe and information disorders on the news in Kosovo".
The executive director of D4D Institute, Rrezarta Krasniqi, has shown that for one year in a row, the D4D Institute has been monitoring online portals and social networks in Kosovo, and has drawn up reports, infographics, Tuesday salons, in order to raise and alert citizens about the incorrect information they received exposed. She also announced that in order to reflect this entire period, it is best observed through activities that have been carried out, and there are six reports, twenty eight infographics, three conferences, media appearances, participation in local and international conferences to share our experience, as well as recently installation of "Wall of Shame" which reflects  the violence that is perpetrated against women in politics over the internet.
Meanwhile, Ambassador Nancy Soderberg, Senior Resident Director at NDI Kosovo, has expressed satisfaction with the work done by D4D Institute, among other things she emphasized that, NDI believes that unless the citizens have accurate information, democracy does not work… therefore, there is a lot of work to do. What NDI has done is raise awareness throughout Kosovo, the Balkans and all over the world. 
On the the other hand, Drenusha Canolli, project coordinator has shown that this report include monitoring of online portals and social networks during the period between 1st of July and the 30th of September, and a total of 5,144 news were analyzed, of which it said that 99 of them contained information disorder in the Albanian language sample.
The full report of online media and social networks monitoring will soon be published, including recommendations from the discussion at the conference.