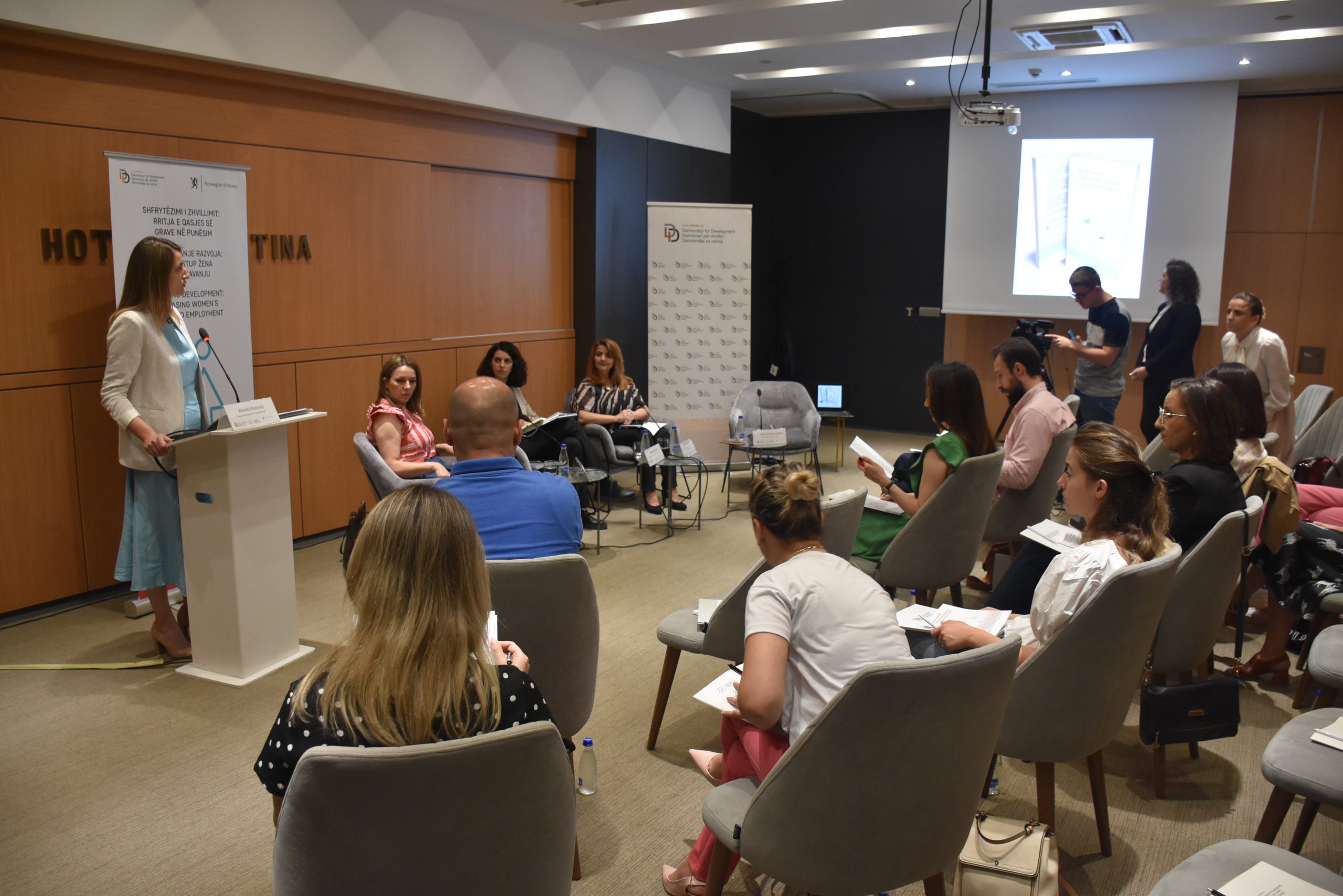 The D4D Institute held the launching Conference of the Brief Policy Analysis "Food for thought: Suggestions for the upcoming Employment Strategy", with a presence of representatives of institutions and civil society in Kosovo.
This publication, which contains the gender analysis of the labor market situation and the Sectoral Employment Strategy 2018-2022, reveals a number of recommendations for the future Strategy for Employment and Labor Market which will be adopted this year by the Ministry of Finance, Labor and Transfers.
The focus of discussion in this Conference was the lack of a gender perspective of strategic documents in the field of women's employment in Kosovo and the suggestions and recommendations of the D4D Institute for the incorporation of a clear gender perspective in employment policies for women, in order to reduce inactivity and informality, increase women's active participation in the labor market, supporting women in agriculture and entrepreneurship, tackling gender segregation of professions, increasing women's access to child care centers, and using affirmative measures to supporting the employment of women in Kosovo.
This brief was launched in the framework of the project "Untapping development: Increasing women's access to employment" supported by the Royal Norwegian Embassy in Prishtina.