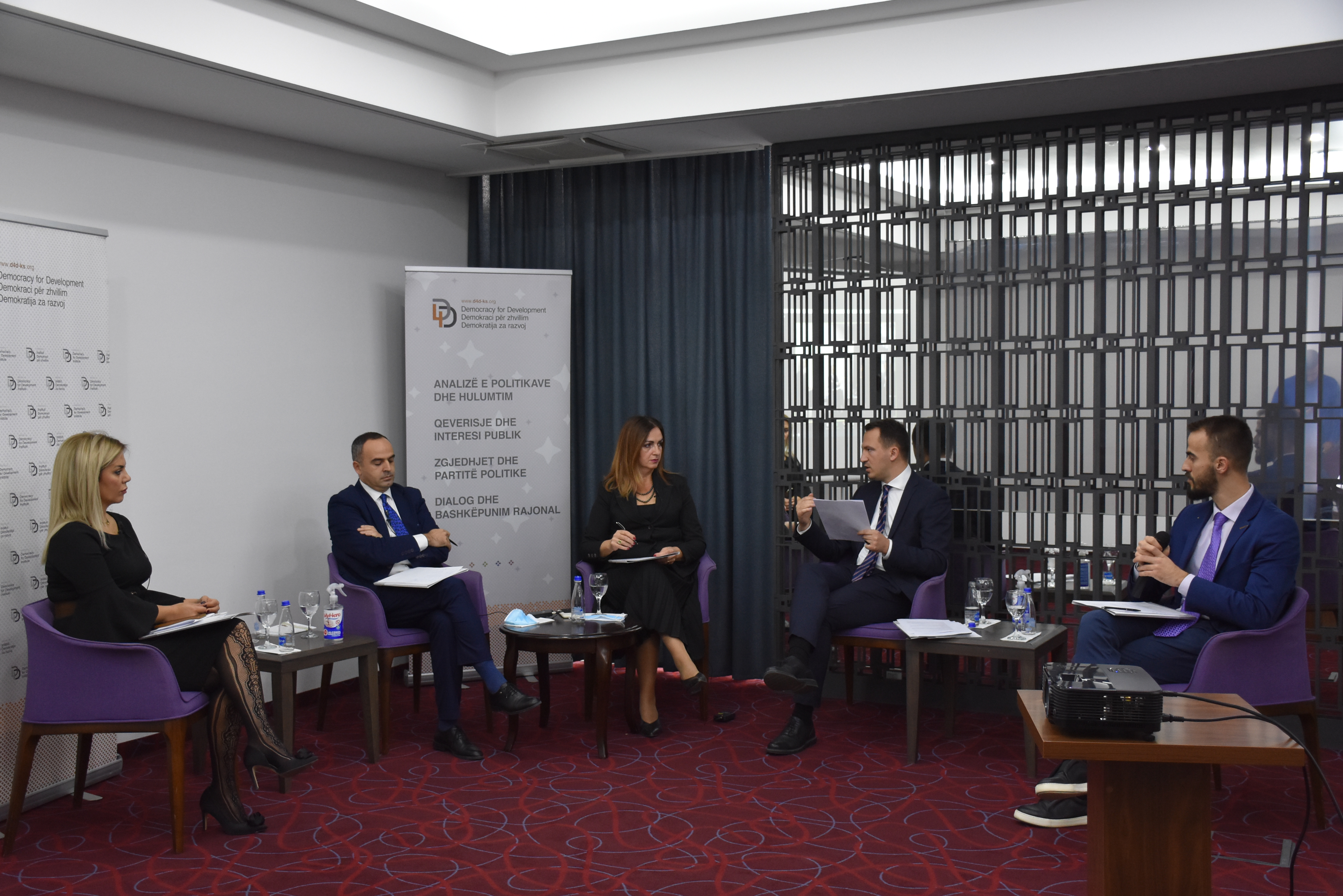 Democracy for Development Institue, on December 10th, organized a conference to the launch the paper "An analysis on the activity of the Assembly of Kosovo in the period 2019-2020"
The report will present an assesment on how the Kosovo Assembly has fulfilled its constitutional role on parliamentary and legislative oversight. The report focuses on the period from January 2019 to August 2020, and includes sessions of two different legislatures.
From the participants was pointed that the Assembly has worked this mandate in abnormal circumstances due to the Covid-19 pandemic, so it has been difficult to draw comparisons of the work of the Assembly given these circumstances. Meanwhile, it was discussed that a more efficient coordination between the Parliament and the Government is needed in order for the MPs to be able to fulfill their obligations. Regarding transparency and accountability, the panelists stressed that it is the citizens who should assess how responsible the MPs are by voting or not voting for them in the future legislation.
This report can serve the citizens to understand how the Assembly works, the MPs to have an objective evaluation of their work, in order to undertake the necessary reforms to increase the functionality of this institution.
Part of the panel in this conference were: Arbërie Nagavci, Vice-Chairowman, Assembly of the Republic of Kosovo; Shkëmb Manaj, Member of the Assembly of the Republic of Kosovo and Blerta Deliu Kodra, Member of the Assembly of the Republic of Kosovo. The paper was presented by the author Albert Krasniqi while the discussion was moderated by Allen Meta, D4D Institute.
The full paper can be read at: https://d4d-ks.org/en/papers/analysis-activity-assembly-kosovo-period-2019-2020/
This project is supported by the Heinrich Böll Foundation, to monitor and address through research the key issues in the Assembly of Kosovo.