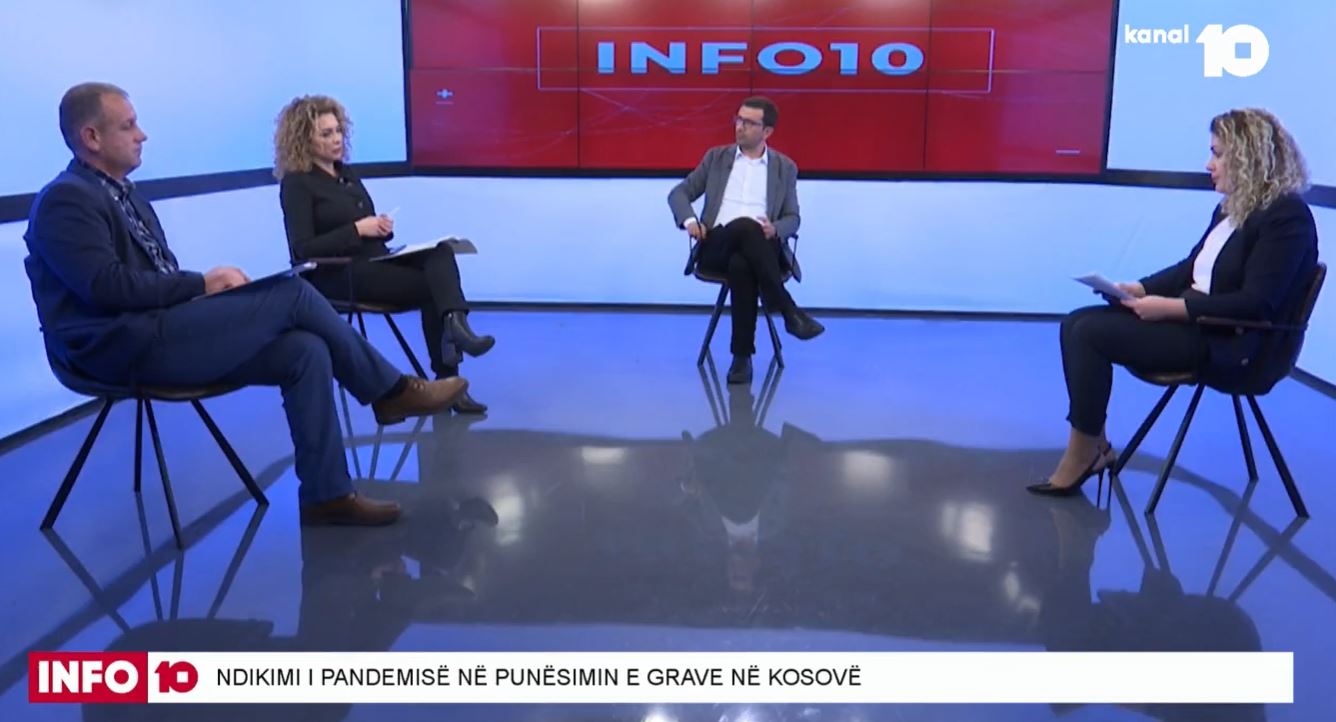 The Institute Democracy for Development (D4D) on Kanal 10 television has produced the show "The impact of the pandemic on women's employment in Kosovo". Invited to discuss the topic were Ms. Judita Krasniqi, expert on gender issues, Mr. Shpetim Kalludra, Director of the employment department, the Employment Agency of the Republic of Kosovo and Mrs. Albena Reshitaj, Member of the Assembly of the Republic of Kosovo and at the same time Chair of the Committee on Health and Social Welfare.
Mrs. Krasniqi presented the research conducted by the D4D Institute which aims to show how the Covid-19 pandemic has affected the employment of women in Kosovo, research which is mainly based on official data from the Kosovo Agency of Statistics and the Employment Agency, by comparing data between 2019 and 2020. Part of this research is dedicated to comparing data with countries in the region.
Mr. Kalludra pointed out that the high unemployment rates of women in Kosovo have led the Kosovo Employment Agency to draft a work plan which began implementation in June 2020, thus mediating the employment of about 5500 people, from of which about 51.6% are women.
Mrs. Reshitaj said that the measures taken by the previous government and the current one since March, were expected to have such consequences, which unfortunately have affected women the most. Among others, she added that according to researches, as a result of the government's decision to dismiss one parent from work to take care of children during the time of isolation, it is women who have left the workplace to maintain their home and family. This suggests that women are the most affected group in terms of employment and unemployment in the Covid-19 pandemic period.
This TV Debate was realized within the project "Addressing the Impact of COVID-19 on Women's Rights in the Labor Market" supported by the Balkan Trust for Democracy.