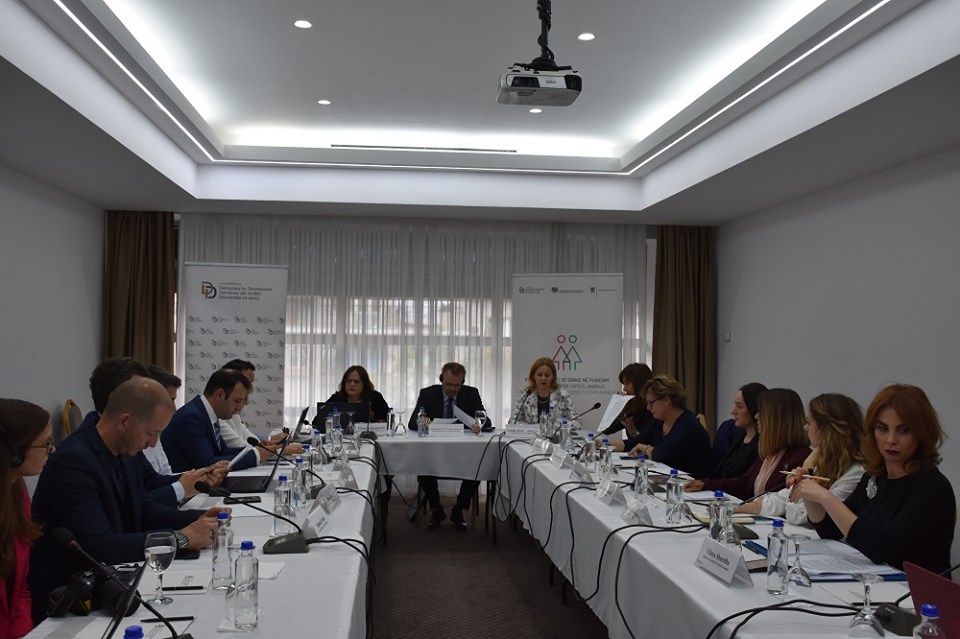 Democracy for Development (D4D) and the Gender Alliance for Development Center (GADC), organized today the first meeting of the "Regional Committee on Increasing Women's Access to Employment". This committee consists of representatives of state institutions such as the Ombudsperson Institution, the Ministry of Labor and Social Welfare, the Commissioner for Protection from Discrimination, representatives of civil society organizations and chambers of commerce from Kosovo and Albania.
The main purpose of the regional committee is to exchange information and recommendations on employment policies, to initiate and lead strategies and advocacy initiatives at regional level, which contribute to increasing women's employment. In the first meeting, among others, members discussed the challenges faced by women regarding their access to the labor market, discrimination, lack of access to information and training, in particular among women from rural areas.
This committee will continue working by holding regular joint meetings to push forward the processes that promote women's economic empowerment through advocacy at policy-making level. Moreover, it will strengthen co-operation with the private sector and will coordinate joint efforts to address the challenges of increasing women's employment.
The Regional Committee is part of the regional project "Increasing women's access to employment", supported by the Royal Norwegian Embassy in Pristina. This project aims to increase women's participation in the labor market, advocating against gender discrimination, promoting decent work and implementing gender-friendly strategies that improve women's presence in the labor market.