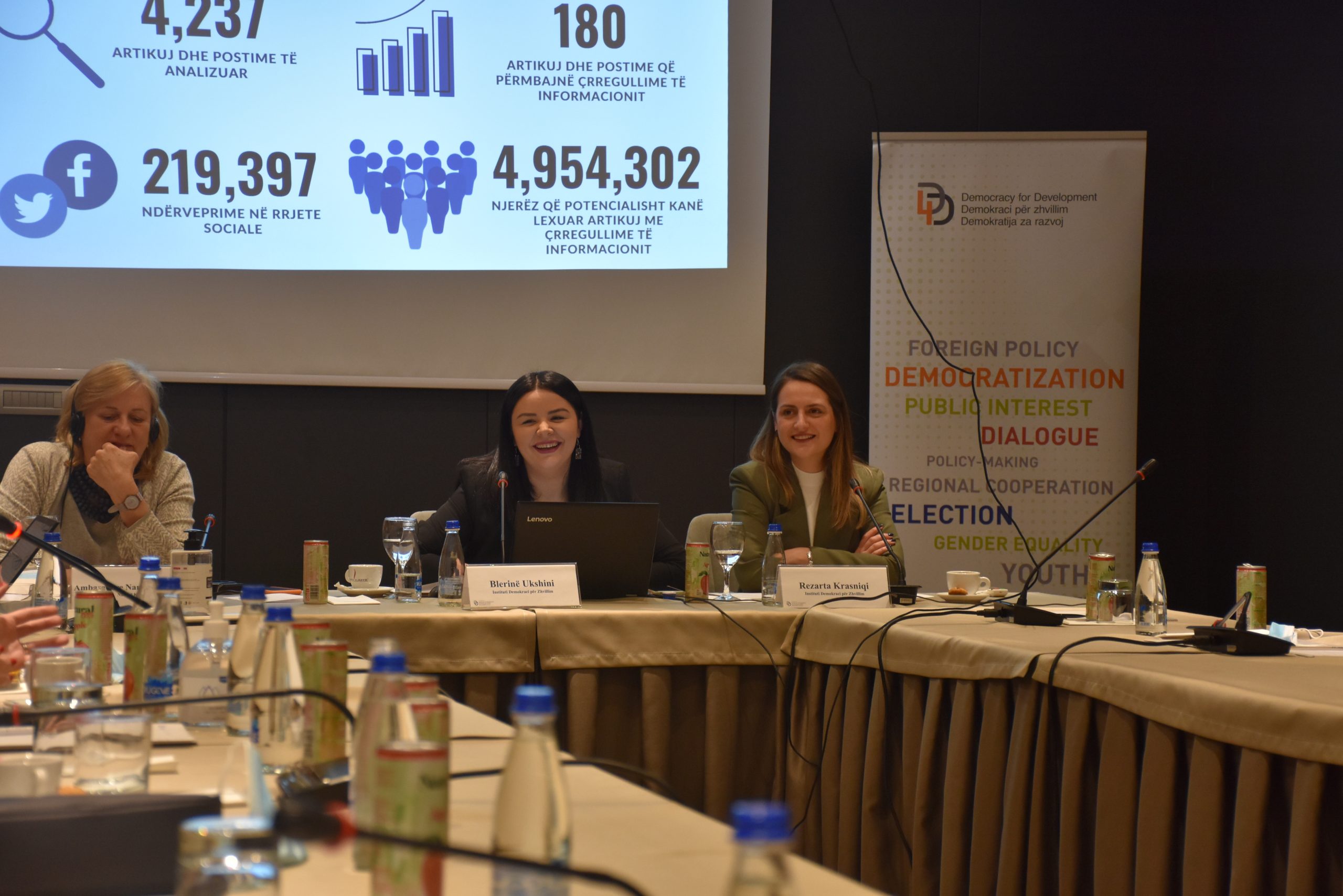 In the framework of the project "Fighting disinformation and restoring citizen's trust in the media" a conference called "Electoral campaign on the loupe  : Do information disorders threaten electoral integrity?" was held. The conference was organized by D4D Institute, with the support of NDI and USAID in Kosovo.
The main findings of the monitoring of online media and social networks during the election campaign were presented at this conference. The participants assessed that the media environment in Kosovo is sensitive to information disorders, hate speech, and sexist language.
The main findings of this research show that during the election campaign there were organized campaigns  in different groups on Facebook , accusations and counter-accusations often based on manipulated information,a  use of harsh, offensive and sexist language. The creation of websites and groups on social networks was also observed during the election campaign. Information disorders  from abroad were observed to a greater extent in the Serbian sample, compared to that in Albanian.
Rezarta Krasniqi, Executive Director of the D4D Institute, stressed that false information affects electoral integrity, especially in Kosovo given the frequent elections in the country.
Ambassador Nancy Soderberg, Senior Resident Director at NDI Kosovo, stated that disinformation and misinformation are undermining democratic processes around the world and that Kosovo is not immune to this phenomenon.
"Fighting disinformation requires cooperation and a comprehensive approach. "The National Democratic Institute is committed to help in this regard," she said.
Blerina Ukshini, Project Manager at D4D, said that information disorders were part of the media environment during the election campaign. She stressed the presence of misogyny and the massive dissemination of false or manipulated information across social networks.
The full monitoring report of the online media and social networks in the 2021 local elections will be published soon, and  will include the recommendations from the discussion.