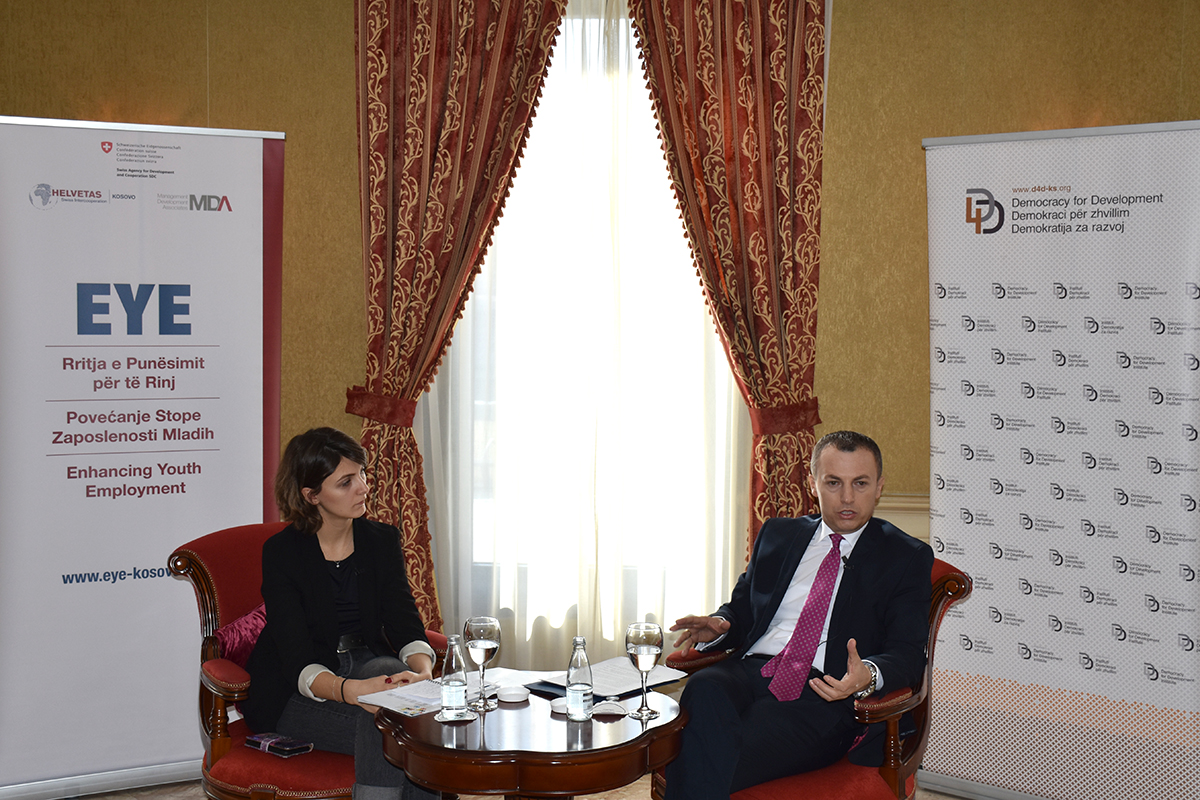 Yesterday, we had the pleasure host the Minister of Labor and Social Welfare, Mr. Skender Reçica, in a conversation with young people from all over Kosovo. During this meeting, "Social Dialogue for Empowerment" manifesto was published as a result of dialogue with over 320 young people, trade unions and representatives from civil society from all over Kosovo. In this conversation, the Minister and young people discussed the importance of social dialogue, the implementation of the Decdent Job Agenda, increase women's participation in the labor market and the growth of trade unions in all economic sectors.
The yesterday's discussion highlighted the need for a more detailed analysis of the labor market in order to improve the inclusion of young cadres. In order to reduce unemployment, the country needs a national plan, better inter-institutional co-ordination and donor support. The Minister introduced new legal initiatives to enhance the rights of workers, institutional initiatives to provide more opportunities for young people to be part of the labor market and efforts to increase women's participation in the labor market, which remains to be low. Young people were encouraged to apply for vocational trainings which are offered in order to facilitate the involvement of young people in the labor market.
The manifesto published yesterday is addressed to policy-makers, institutions, trade unions, political parties and other stakeholders working to promote Decent Job Agenda in Kosovo.
This activity was organized within "Social Dialogue for Empowerement" project, supported by EYE (Enhancing Youth Employment) a project of Swiss Agency for Development and Cooperation (SDC) and implemented by the HELVETAS Swiss Intercooperation and MDA consortium.