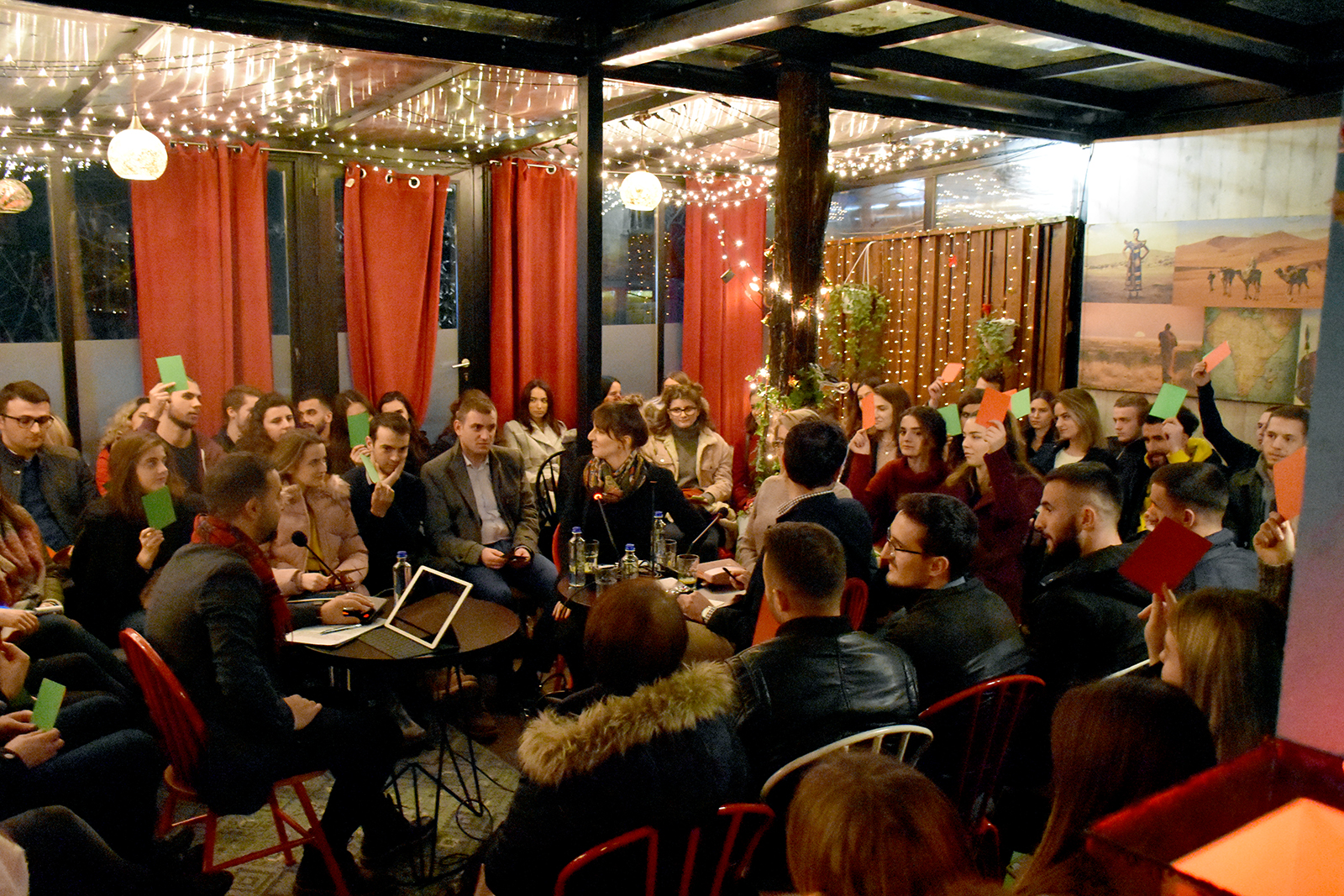 Acquiring skills is beneficial in each country, and the opportunities to do so in Kosovo exist. Although youth in Kosovo possess potential, it is not always utilized. Factors that paralyze youth to be part of the labor market dynamics range from education to the lack of development policies in Kosovo. In this direction, is developing a career worthwhile in Kosovo? Is living in Western countries as it is perceived? Is movement of labor between countries harming its development? These are some of the issues that the panelists discussed more specifically, linking them to their personal experiences throughout their careers, where despite the difficulties they have encountered from time to time, they have still managed to succeed in their respective fields.
Addressing young people in the audience, during the discussion, the speakers said that the precise definition of success is something subjective and as such, does not exist. In order for a young person to succeed, it is crucial for the passion to be initially defined, and then comes the hard work, dedication and not giving up. The panelists discussed in more detail about the journey of their professional careers, with a focus on the ups and downs, where it was mentioned that in spite of the last two, courage needs to continue towards the final objectives that were set in the inception.
Developments throughout the discussion brought forward the question as to whether Kosovo should focus on preventing brain drain, or focus on gaining back the resources that left. In this regard, the speakers showed that merely going abroad is not enough to develop yourself and circular migration is not necessarily harmful. Based on their personal experiences, panelists noted that investing in honing your skills that ought to be used in Kosovo is more beneficial than an ordinary job abroad.
Part of the panel in this discussion were: Mërgim Cahani, founder and CEO of Gjirafa.com, Xhevahire Izmaku, Member of the Kosovo Assembly and Donikë Qerimi, Lecturer. Whereas, the discussion was moderated by Berat Miftari.
The Agora Discussion with a focus on the topic: "Youth Beyond Borders" was held on 13th December 2018.
This activity is supported by GIZ / DIMAK Kosovo.