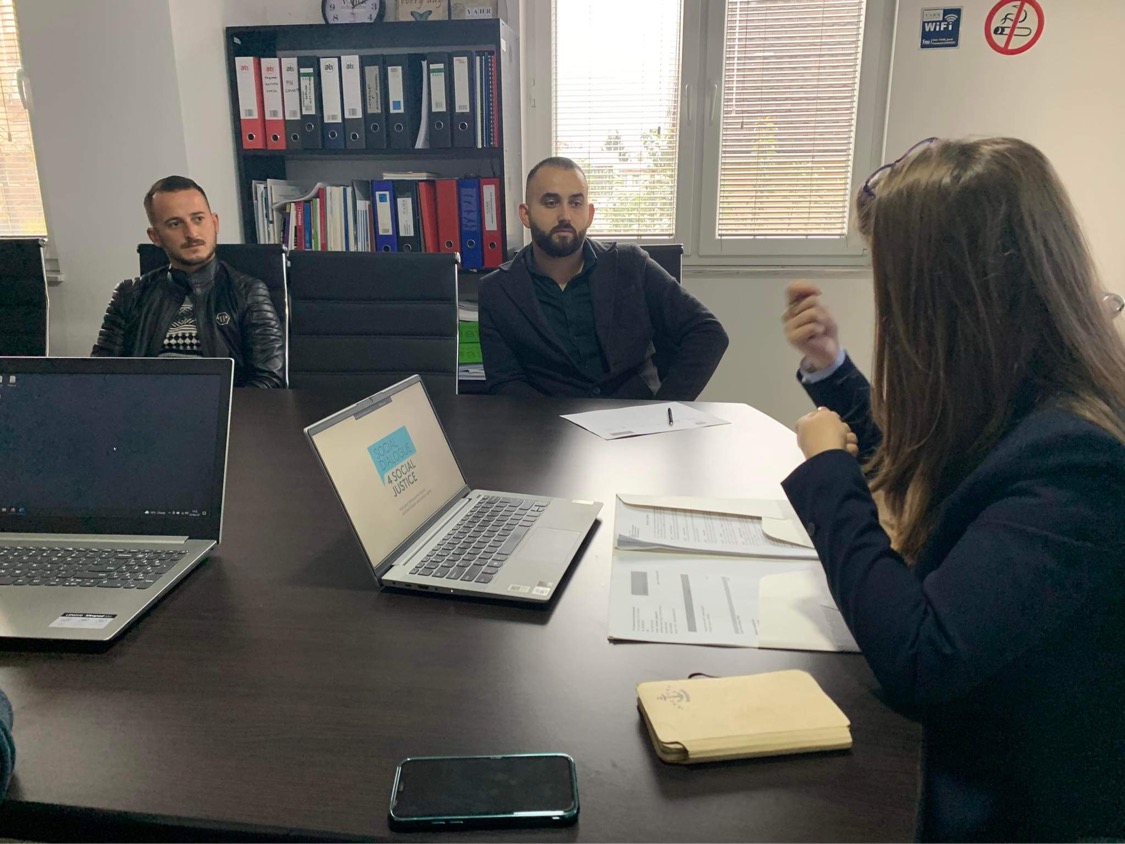 In the framework of the project "Social Dialogue for Social Justice", meetings are being held with business representatives in municipalities across Kosovo. Establishing a proper social protection system through the Social Security Fund is a prerequisite for decent work, and reaching a social consensus on the regulation and operation of this Fund requires social dialogue between stakeholders, including employers and employees. In order for the process of creating this fund to be as comprehensive as possible and to ensure that it takes into account the interests of all parties, the same meetings will continue to be held, which will be the pillar of the policy options to be proposed.
Due to the lack of a proper system of social protection, various interest groups have managed to enter as beneficiaries of social protection but other groups have remained outside this scheme. Specifically, the labor force in Kosovo remains generally vulnerable, with a lack of financial coverage in cases of unemployment, occupational diseases and injuries at work, as well as a lack of financial coverage for maternity and parental leave. Seeing the shortcomings of this system, starting from 2017 to 2019, a wide discussion has begun about the creation of a social security fund. This discussion started by civil society with various interest groups such as pensioners, trade unions, chambers of commerce and relevant institutions, has managed to enter in 2019 in the official agenda of the government and the Assembly of the Republic of Kosovo, but political instability in in recent years it has resulted in the non-continuation of this legal initiative.
The purpose of these meetings is to re-actualize the topic of the creation of the Social Security Fund by the relevant institutions, and to propose comprehensive policies based on the evidence, needs and requirements of workers and employers.
These meetings are being held within the project "Social Dialogue for Social Justice" that is implemented by Democracy for Development, part of the Coalition for Social Justice and Socio-economic rights economic, funded by the Olof Palme International Center and supported by the Government Swedish.