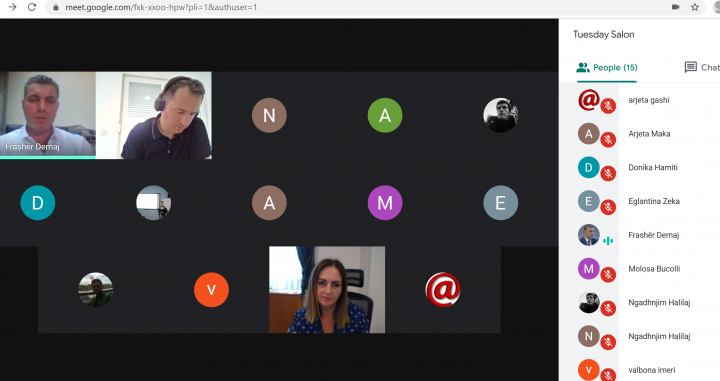 On Tuesday, June 16, the Tuesday Salon on the topic: "Function of the Assembly: How much are the needs of the citizens being supported by the MPs? / Are the interests of the citizens being protected by the MPs?" was held.
In parliamentary democracies, the Assembly has three main roles: to pass laws, to oversee government work and to represent citizens. The role of citizens' representation seems to be remaining a bit dimmer as MPs are more engaged with the other two roles.
During Tuesday Salon it was emphasized that the MPs on the occasion of taking the responsibilities of this position, are representatives of the citizens in general, therefore they should work for the interests and well-being of all citizens. At the end of this discussion, citizens were urged to monitor the work of each of the MPs in order to hold them accountable for their actions or omissions in the Assembly. Citizens should ask the representatives which they have voted to really be at the level of representation they expect.
Part of the panel in this Salon were: Arberie Nagavci, Deputy Speaker of the Assembly of Kosovo, Movement for Self-Determination and Frasher Demaj, Member of the Assembly of Kosovo, Democratic League of Kosovo. The salon was moderated by Albert Krasniqi, Program Director, D+ and the editorial will be written by Allen Meta, Project Manager, Democracy for Development (D4D).
This Salon was supported by Heinrich Böll Stiftung (HBF)