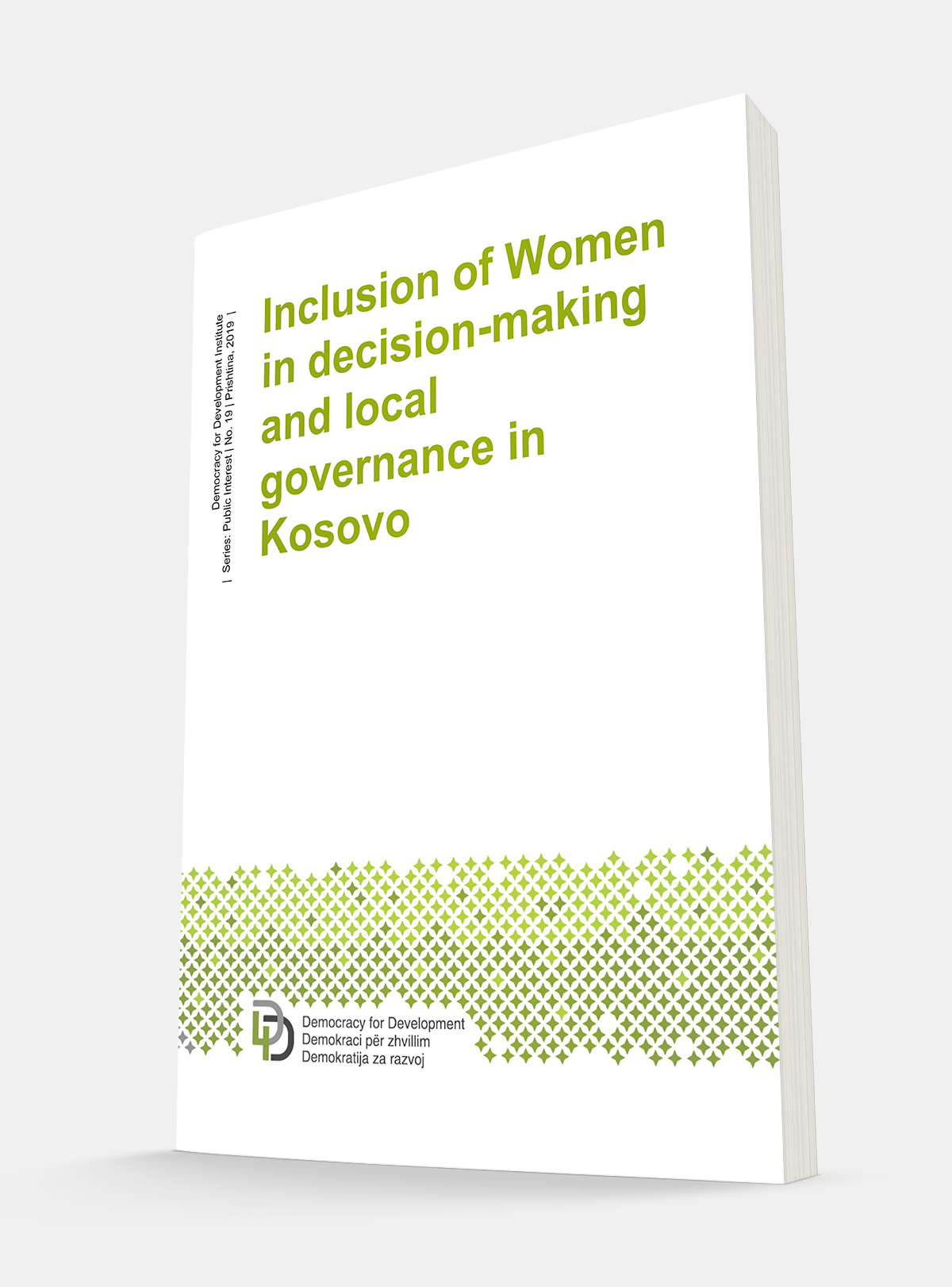 Gender equality is a fundamental principle as well as a requirement for effective and accountable democratic societies which ensures the credibility and legitimacy of institutions. However, the participation of women in decision-making, including leadership positions in governance, municipal councils, assemblies and other institutions remains low across the region. Subsequently, this low participation rate of women affects the gender stereotypes regarding their roles, capacities and leadership and therefore allows for persistent effects of discriminatory legislation, policies and culture.[1] In other words, the gender diversity in public institutions directly affects the life choices and behaviors in the society pertaining a vicious circle of discrimination and gender stereotypes.
Women's participation in decision-making processes is a crucial factor in any democratic society since it contributes to positive transformations such as changes in laws, policies, services, institutions and social norms that affect them and others.[2] Women should have an equal role in decision making in the political sphere because it is a matter of full enjoyment of human rights and the decisions at this level affect women in particular as well as the society in general.
The aim of this research paper is to provide a descriptive analysis of the participation of women in local decision-making in Kosovo and provide recommendations for all relevant authorities to undertake the required measures and ensure a balanced representation in governance.
Views and opinions presented in this text are the author's own and do not necessarily reflect the views and opinions of the Democracy for Development Institute or those of the Embassy of the Kingdom of the Netherlands in Kosovo.
---
[1] Strengthening Women's political participation (2016), United Nations Development Program
[2] Women's Participation in Decision-Making in Kosovo, Kosovar Gender Studies Center 2017, European Union Office in Kosovo