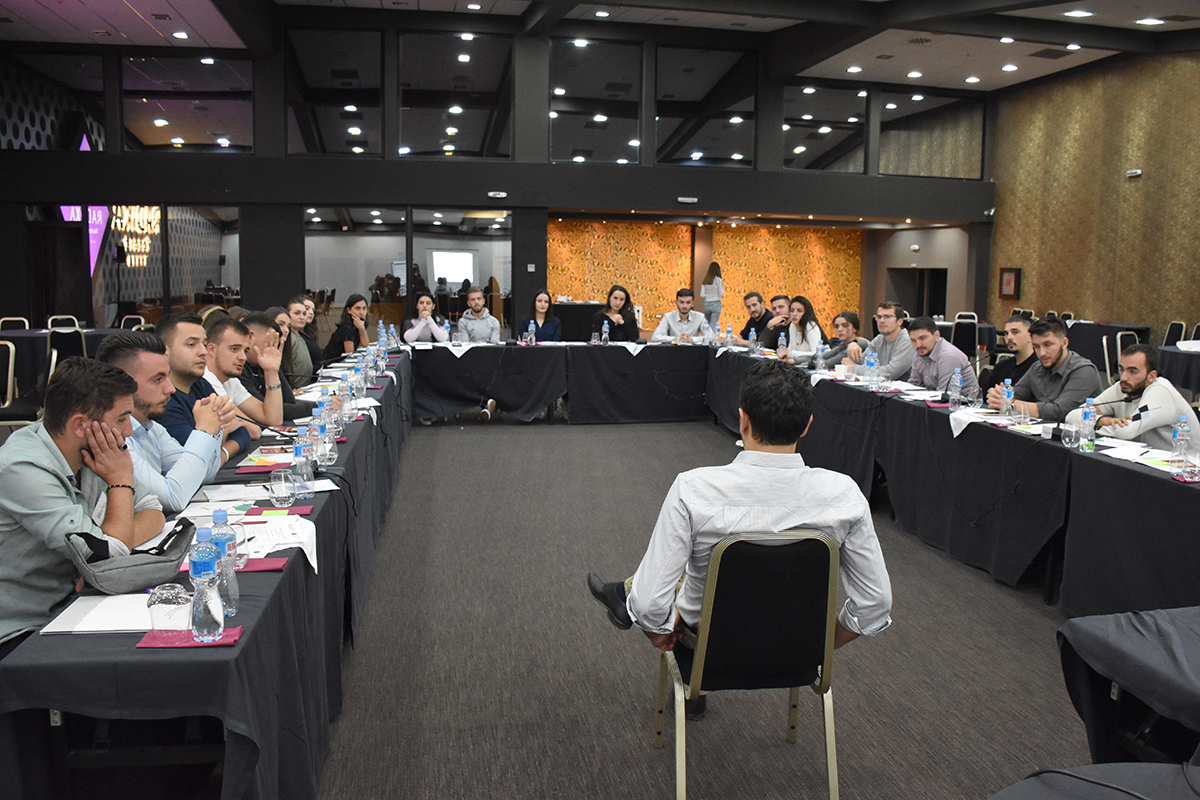 Democracy for development institute (D4D) continues to work towards the youth participation empowerment in political processes, with special focus on youth that represent political subjects. For this purpose, D4D is organizing a workshop in Mavrova, Macedonia. Invited participants for this workshop are the youth of political subjects from five major municipalities of Kosovo, where the main topics of discussion for this three-day workshop are political concepts, ideologies, legitimation, and improvement of communication skills and public appearance. The lecturers invited to discuss about these topics are Mr. Fitim Mulolli, from Westminster Foundation for Democracy in Kosovo, and Mr. Adriatik Kelmendi, lecturer of Mass Communication at College AAB but also the producer of TV show "Rubikon".
The 1st and 2nd day of the workshop were lectured by Mr. Mulolli, as expert of the topic about political subject ideologies, where the youth had the chance to listen and discuss over the origin of political subject ideologies, drafting them, their implementation and the importance for political parties to have an ideology. After each lecture, the youth were split in mixed groups with the request to form their own political subject and draft its ideology, which would be ideal to lead a country. These ideas were presented before other participants, thus instigating debate over various ideologies of leading a country. On another note, this activity was a great opportunity for the participants to get to know each other more and their political thinking.
Aside from training, education and advancement of youth participation in political and decision making proceses, D4D is also organizing group work with youth with the purpose of creating a positive friendly and cooperative atmosphere regardless of which political subject they represent, as well as encourage them to accept the differences and think outside the box
This workshop is being organized within the framework of "Fostering youth participation in political processes" project, implemented by Democracy for Development institute (D4D) with support by National Endowment Democracy (NED).