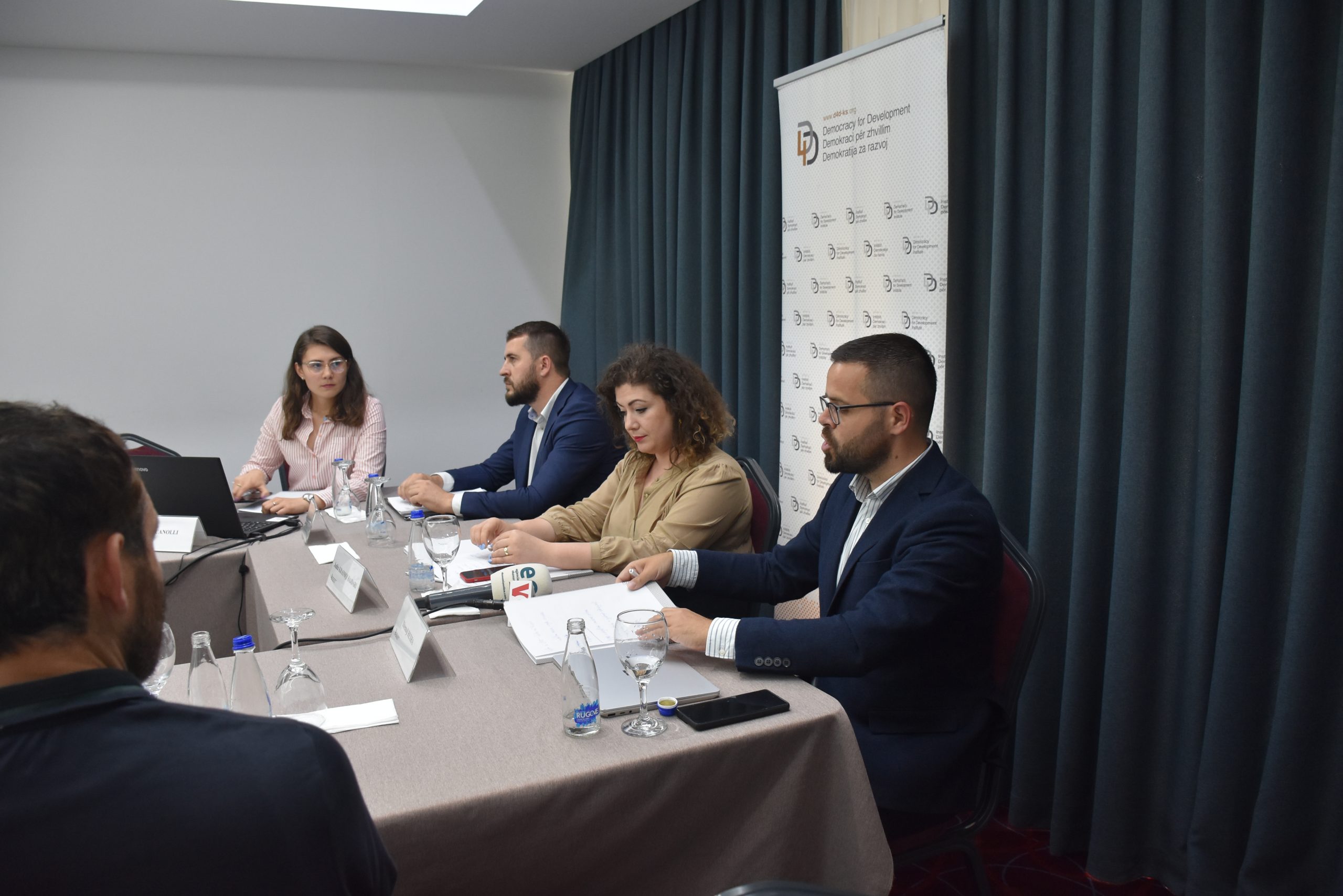 Alongside the project "The Battle Against Misinformation and the Re-Establishment of Citizens' Trust in the Media", a conference was held with the topic: Reporting news from online portals – social networks and influence to the public, organized by Democracy For Development (D4D), with the support of NDI and USAID in Kosovo.
In this table were presented the main findings of the monitoring of online portals and social networks during the period January 1 – March 31. Participants assessed Kosovo's media environment is sensitive to a huge number of articles carrying dysregulated information such as hate speech and exaggerated headlines.
The key findings of this research demonstrate that between January and March, there was a considerable amount of news on foreign influence, with the majority of them centered on Russia's aggressiveness in Ukraine and its regional consequences, particularly between Kosovo and Serbia.
Judita Krasniqi-Hajdari, researcher and project manager, stressed that the D4D Institute is committed to strengthening Democracy in Kosovo as part of civil society by believing in its mission and working hard to promote the work and independence of the media as a democratic indicator. Meanwhile, project manager Drenusha Canolli, emphasized that, as in previous reports, the general difficulty remains the widespread distribution of articles and postings containing false information based on hate speech, insults, and slander.
Xhemajl Rexha from the Association of Journalists in Kosovo (AGK), expressed that while it is concerning that there is a lot of disinformation on our social media portals that affect diverse groups of people, the media should be able to self-regulate public information. Whereas  Mergim Lushtaku, Deputy Chairman of the Media Commission, stated that the Independent Media Commission (IMC) will have to manage the issue of internet portals and media in general.
The full monitoring report of online portals and social networks for the period January – March 2022, will be published soon, which will include the recommendations from the report.