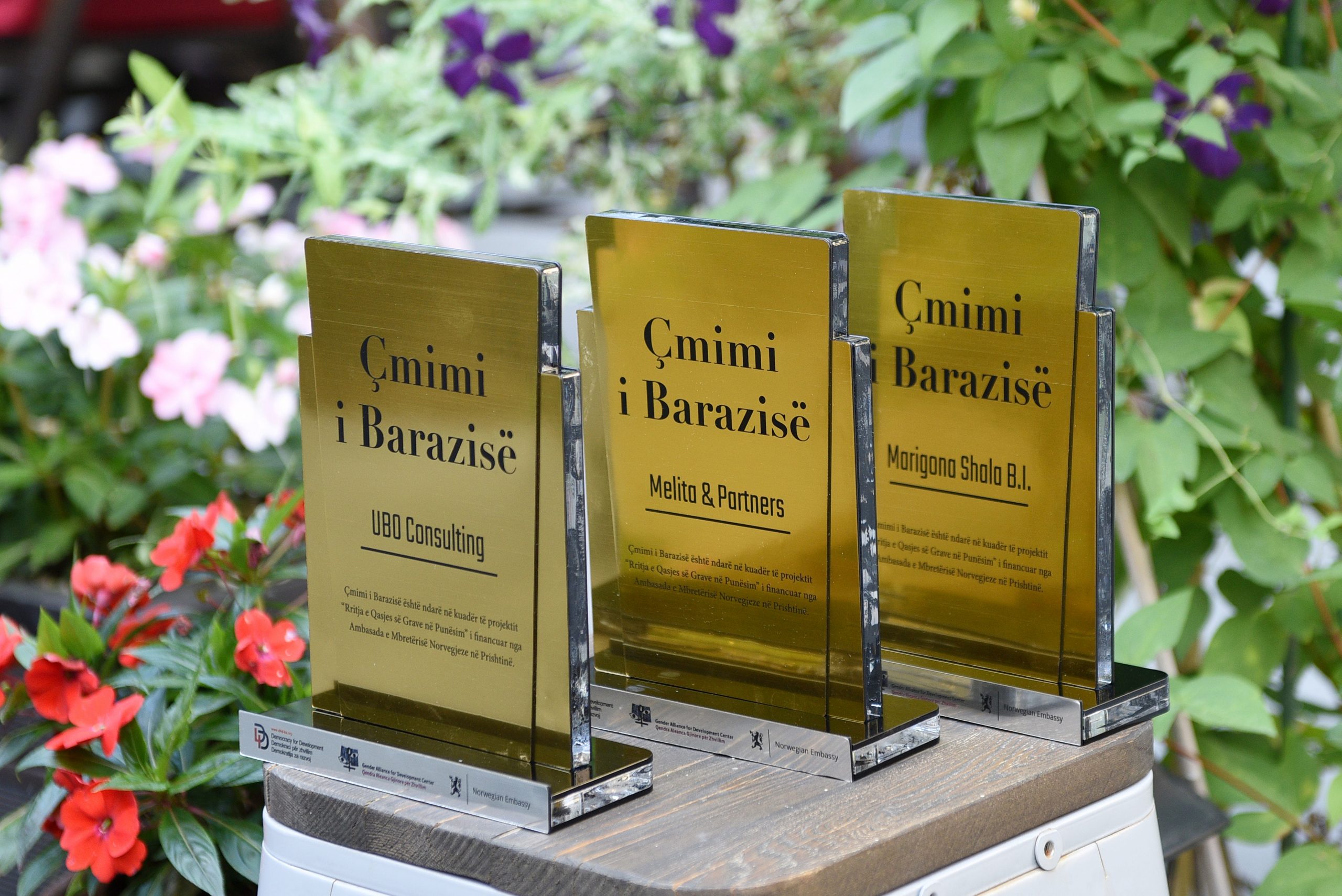 Democracy for Development Institute (D4D) has introduced the Equality Award as an extension of its efforts to promote gender equality and non-discrimination in employment.
This year's awards aimed to promote gender equality in employment in the private sector. The Award Ceremony was held on 08 July 2021 in Prishtina, and equality trophies were handed over to the following nominated businesses selected according to published criteria.
Melita & Partners – a specialized company for accounting software that facilitate bookkeeping and financial reporting.
UBO Consulting – a company working on field research and data analysis.
Marigona Shala – individual business owner who practices the profession of car mechanic.
The representatives of the awarded businesses expressed their gratitude for the recognition of their contribution to the advancement of gender equality through the employment of women and the provision of equal opportunities for their employees. They stated that the award will be a motivation for these efforts to continue so that their businesses can grow on the bases of gender equality.
The Regional Equality award was given in the framework of the project "Increasing women's access to employment" funded by the Embassy of the Kingdom of Norway in Pristina.